Harry Potter And The Cursed Child
IT'S TIME TO BELIEVE IN MAGIC AGAIN
19 years after Harry, Ron, and Hermione saved the wizarding world, they're back on a most extraordinary new adventure – this time, joined by a brave new generation that has only just arrived at the legendary Hogwarts School of Witchcraft and Wizardry. Prepare for spectacular spells, a mind-blowing race through time, and an epic battle to stop mysterious forces, all while the future hangs in the balance.
This one-of-a-kind theatrical experience is packed with "thrilling theatricality and pulse-pounding storytelling" (The Hollywood Reporter). It will leave you "audibly wowed, cheering and gasping" (The Telegraph), as "visions of pure enchantment send shivers down your spine" (Rolling Stone). "It is out of this world, it's magic, it's a hit" (The Times).
Based on an original new story by J.K. Rowling, Jack Thorne and John Tiffany, Harry Potter and the Cursed Child, a new play by Jack Thorne received its world premiere in London's West End at the Palace Theatre in summer 2016
Your Great Little Break
Due to the limited availability of tickets for Harry Potter And The Cursed Child the play, our short breaks are based on specific dates available.
Your stay will include:
2 nights' accommodation in a 4 star hotel, river cruise tickets and best available tickets in the Dress Circle for Part One and Part Two on the same day.
Please check all the information below regarding performances, running times and age restrictions.
Click here to see current dates available
---
Good to Know
The Palace Theatre is located on Cambridge Circus in the heart of London's West End. The nearest tube (underground) station to is Tottenham Court Road (Central line), approximately 5 minutes' walk
Performances: On Wednesdays, Fridays and Saturdays there will be a matinee performance of Part One at 2pm and an evening performance of Part Two at 7pm. On Sundays there will be a matinee performance of Part One at 1pm and an evening performance of Part Two at 6pm. One ticket will automatically secure you the same seat for both Part One and Part Two on the same day.
Running times: Part One, 2 hours and 40 minutes (incl 20 min interval). Part Two, 2 hours and 35 minutes (incl 20 min interval).
Age restrictions: The show is suitable for ages 10 and up. Babes-in-arms are not admitted to the auditorium. All children under the age of 15 must be accompanied by an adult.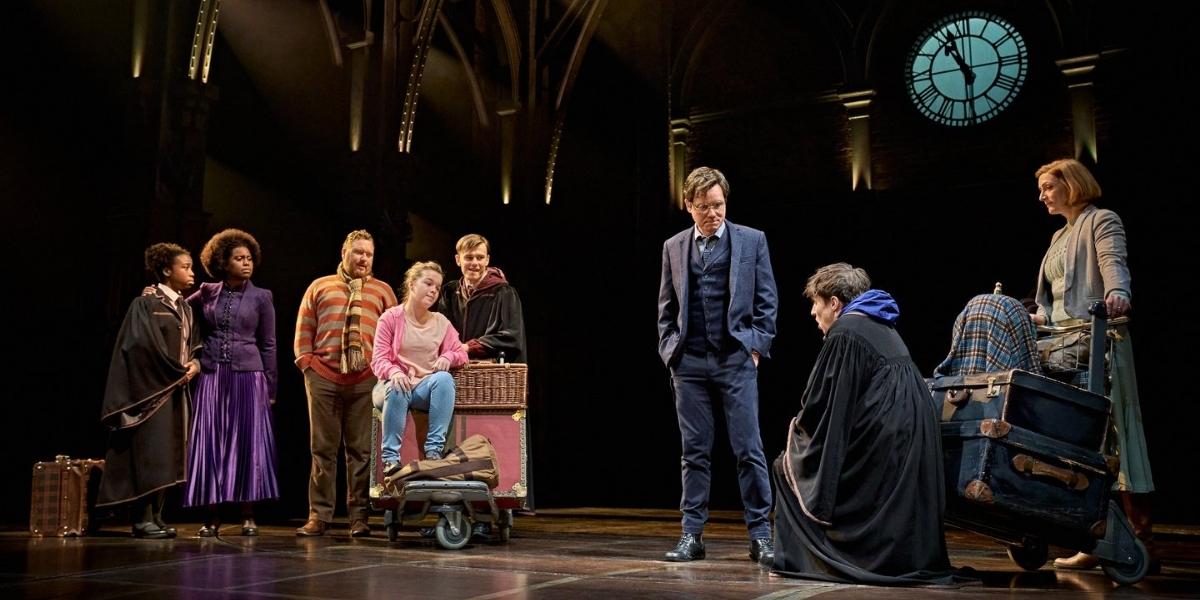 Your Safety
The Palace Theatre are operated by Nimax Theatres who are partnered with Society of London Theatre's 'See it Safely' campaign.
Please note due to the evolving nature of the recommended protocols for opening at full capacity, we will endeavour to regularly update this page in collaboration with Nimax Theatres.
The producers of Harry Potter and the Cursed Child and the Palace Theatre are committed to the safety and peace of mind of all audiences, cast and company and theatre staff. All ticket holders will be emailed two weeks prior to their selected performance with the latest information on visiting the Palace Theatre. 48 hours before the performance you will be prompted to check-in online which will involve completing a health questionnaire and providing contact details on behalf of yourself and your party to assist with track and trace. Once completed, your tickets will be delivered to your mobile or smart device for contact-free entry to the theatre.
If you do not receive your health questionnaire within 48 hours or your e-tickets within 24 hours of your visit, please contact us and we will assist you.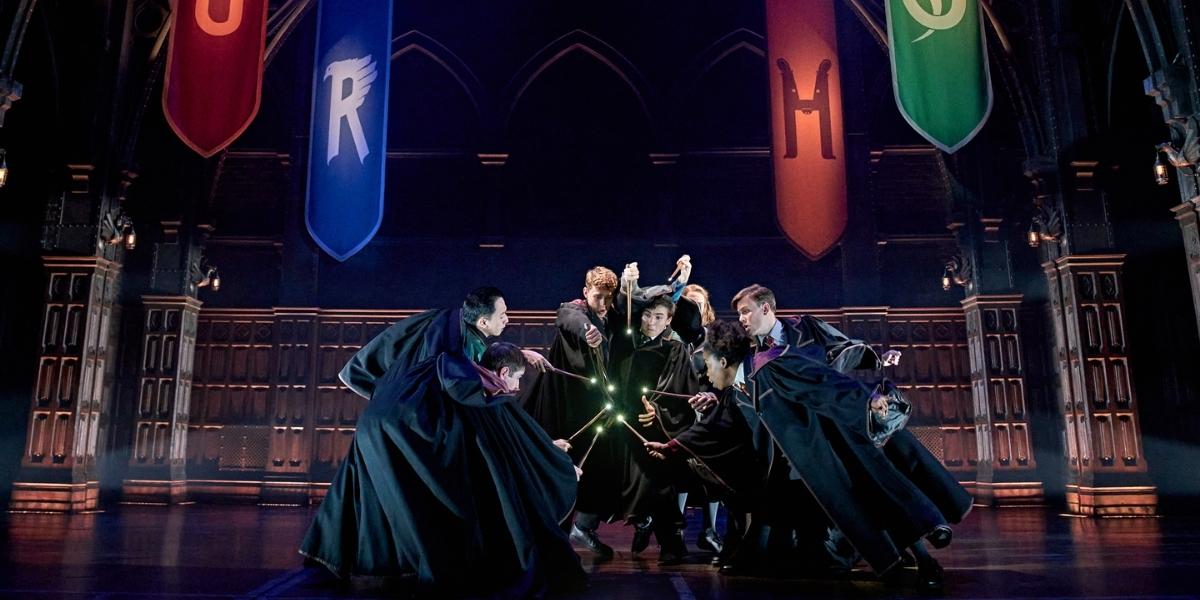 Mobility Access
Wheelchair user access is located in the Stalls. Access is through a side exit door on Shaftesbury Avenue. Please make yourself known to the staff at the front doors or Box Office for access from 45 minutes before the show. There is a fully adapted unisex toilet at the rear of the Stalls. The theatre bars are located on all levels. There is no level access to the bars for wheelchair users; a member of theatre staff will offer assistance purchasing beverages on behalf of customers. Programmes and Ice Creams are available in the main foyer and auditorium. To avoid disappointment, please call to book your tickets.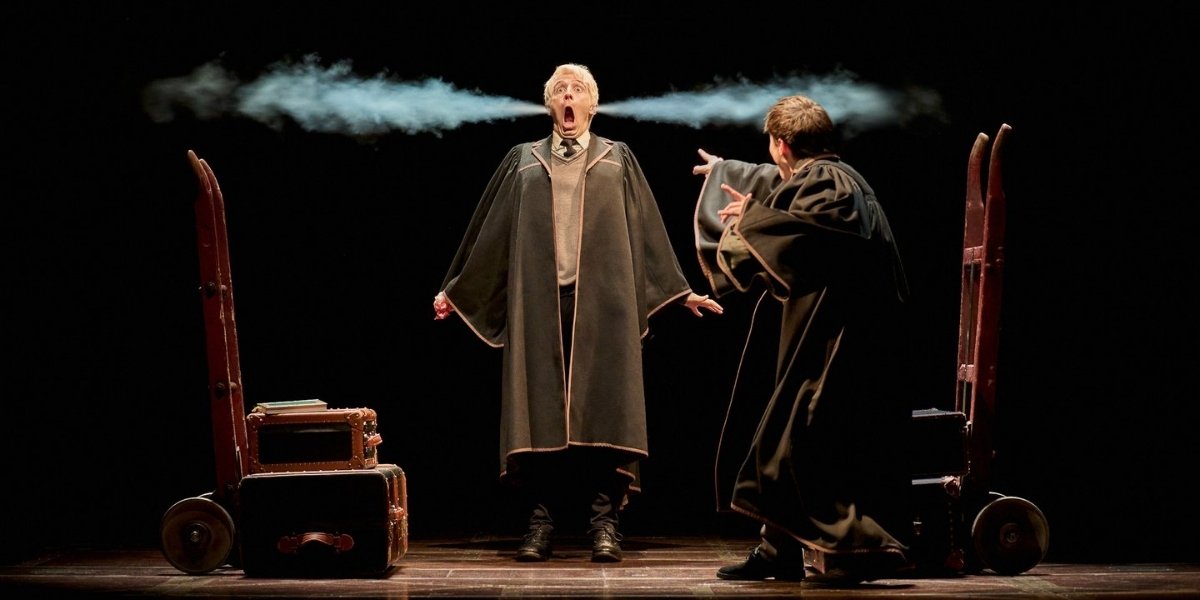 ---
Due to circumstances relating to COVID-19, we cannot guarantee full services or access to all hotel facilities and amenities (e.g restaurant, spa or leisure facilities) at this time, as these are subject to change. The hotel will operate in line with Government guidelines and therefore will only open facilities as and when they can safely do so. If your break includes breakfast or dinner - these may include breakfast-to-go options or meals served in your room. Menu options may be limited. If you have any queries on the facilities or services available at the hotel prior to arrival please email info@greatlittlebreaks.com or call 01905 792801.
All attraction/show tickets have been sourced via a trusted partner of Great Little Breaks.
Photo credits: Manuel Harlan