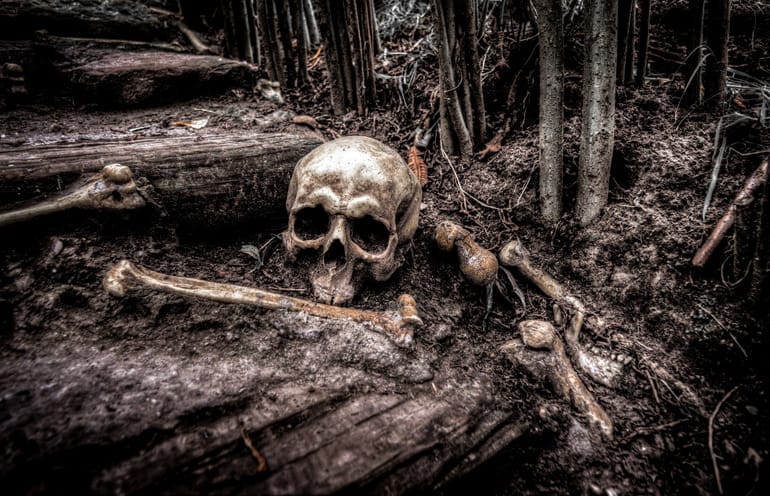 W ith the warm weather that we experienced over summer a distant memory, it's time to cast our thoughts ahead to autumn and all the things that come along with it – including Halloween. Here at Great Little Breaks, we have some of the best short breaks around the UK just waiting to be enjoyed, and with a host of spooky sites across the country ready for you to explore, there's never been a better time than Halloween.
"The UK is packed with gruesome history and unique sites," James and Vicky from Dead Central share with us. With a vast and varying history, it should come as no surprise that the country has had more than its fair share of paranormal experiences. However, before you begin your ghost hunting adventure, Andrew, from Ghost Hunters informs us that it's important to remain open-minded. "You don't want to be too much of a sceptic, but also don't want to interpret every creak in the floorboards as a ghost. Have a logical and systematic approach to analysing your evidence."
So, if you're looking to get spooked this Halloween, check out our list of spooktacular places that are not for the faint-hearted!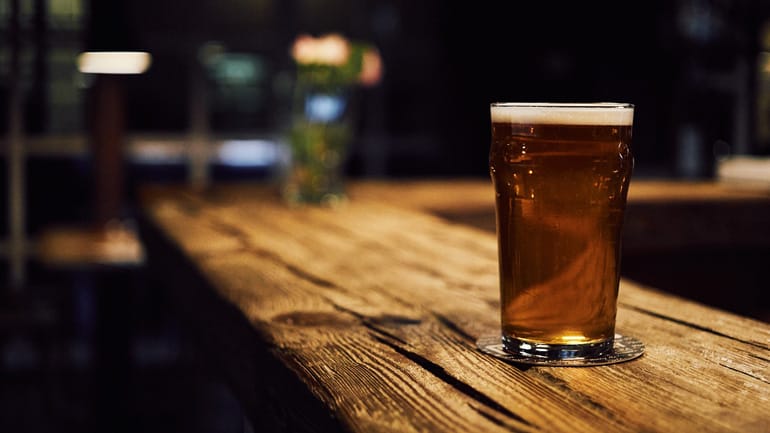 With its incredible buildings dating back centuries, London naturally has a large selection of haunted locations. However, David from Spooky Isles says that his favourite places to go are the pubs scattered around the city. "There's plenty of them in London from The Volunteer in Baker Street , The Grenadier in Belgravia to the Bow Bells in East London . I love them because you can easily access them and enjoy the historic atmosphere. Most haunted houses aren't public, so to be able to go into a pub and have a beer is a joy."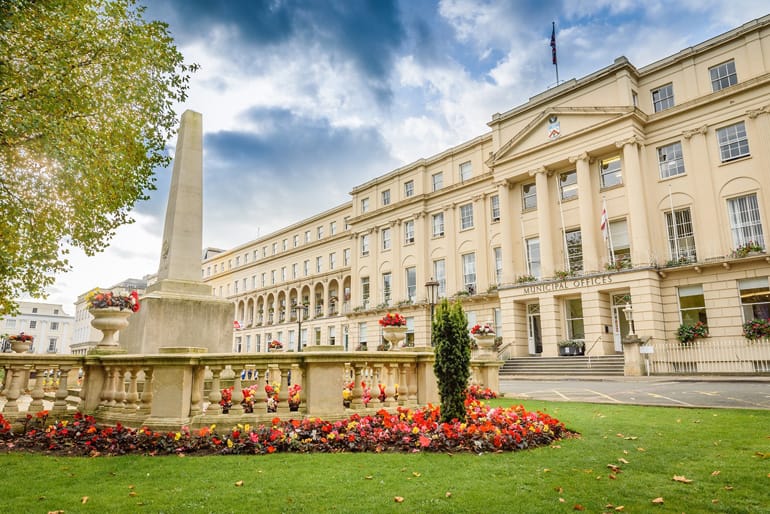 The regency town of Cheltenham is a gorgeous place to visit if you're looking for a Cotswolds' escape. However, the town also has a mysterious past, with several hauntings taking place. Ellenborough Park, an exceptional 5-star Tudor manor house, is said to have the spirits of a former nanny and matron patrolling the grounds and the area of Pitville was once investigated by the Society of Paranormal Research due to the alleged sightings of a woman dressed in black.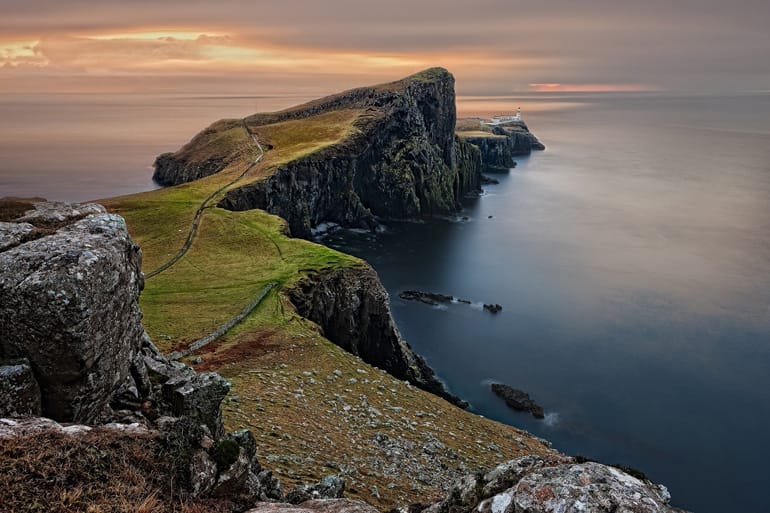 Although the Isle of Wight makes a fantastic weekend break, it has also been named the 'most haunted island in the world' by a group of ghost hunters. Ghost Island's website is dedicated to the spooky sightings that have taken place around the region. From poltergeists and ghosts to apparitions and spirits, it has been suggested that the ley lines that run beneath the island are to account for the number of paranormal experiences here. The exact number of ghosts living amongst the 130,000 residents is unknown, but a visit to locations such as Carisbrooke Castle and Arreton Manor is sure to have your spine tingling!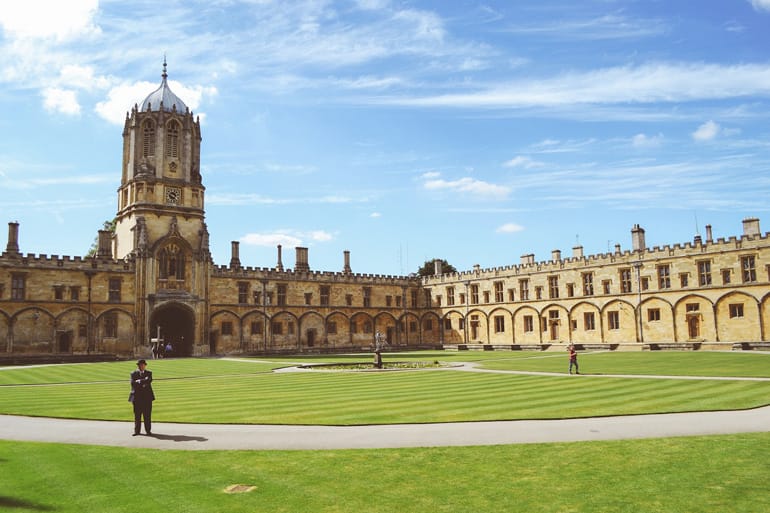 The picturesque city of Oxford is a wonderful location for a getaway. With an interesting history and beautiful architecture, escaping here for a weekend break should definitely pique your interest. However, Oxford is also a fantastic place to visit with Halloween approaching, as it is said to be home to a number of ghostly sightings.
"Oxford plays host to some iconic parts of history, Oxford Castle being a prime example," Dead Central inform us. "We've conducted paranormal investigations in the castle and can say for sure it's a very different place in the dark. Our group witnessed unexplained interference with investigative equipment, shadows darting between stone pillars and whistling coming from an unoccupied padded cell."
Other locations not to be missed from around the city include St John's College, where the apparition of William Laud, who was made Archbishop of Canterbury in 1633, before being executed for treason. Students at Oxford University have been said to see his ghost kicking his severed head around in the library, holding a candlestick. Another headless ghost has been reported on Banbury Road where a highwayman was cut up, limb by limb, as a result of his crimes that plagued the city throughout the 16th century.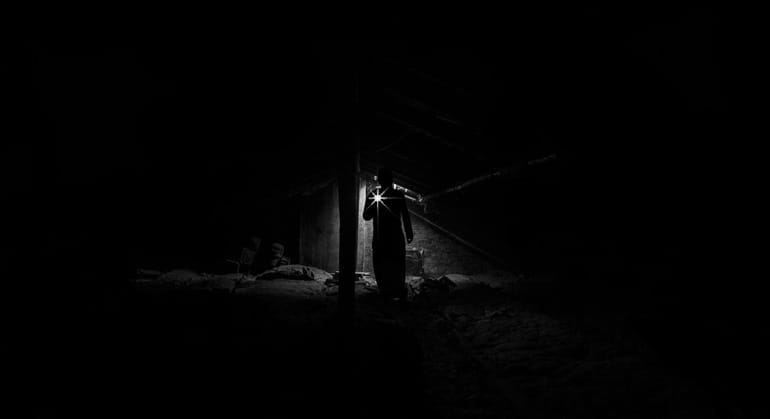 If you ever find yourself visiting Nottingham, just know that you're never too far from a spooky sighting! Dusk Till Dawn is based in the city, and host regular events for sceptics to investigate, with their public ghost hunting nights well known to experience some form of paranormal activity over the years. "One of our personal all-time favourite haunts is the Old Edwardian School in Nottingham, followed by a close second, the former Galleries of Justice in Nottingham, now known as the National Justice Museum."
"The Old Edwardian School in Nottingham is a hub for paranormal activity, and one night during a public ghost hunt, the cries of a child and a male whistling were clearly heard, followed by a large heavy table in the former headmaster's office that was seen sliding along the floor in response to questions asked! The National Justice Museum is also very haunted, and we were once fortunate to see the full apparition of a man down in the depths of the building inside the medieval caves and chapel area, something that we will never ever forget!" James and Vicky have also visited the Museum, stating that "whilst you can stay here overnight, the experience certainly isn't for the faint hearted and we'd recommend maybe taking a look round during the day if you're not quite sure."
If you're not quite ready to spend a night wandering around the museum, The National Justice Museum also offer tours (with more taking place throughout October in time for Halloween) set to spook! Lasting for an hour, they use "live actors to engulf you in an authentic 'gaol life' experience", says Dead Central.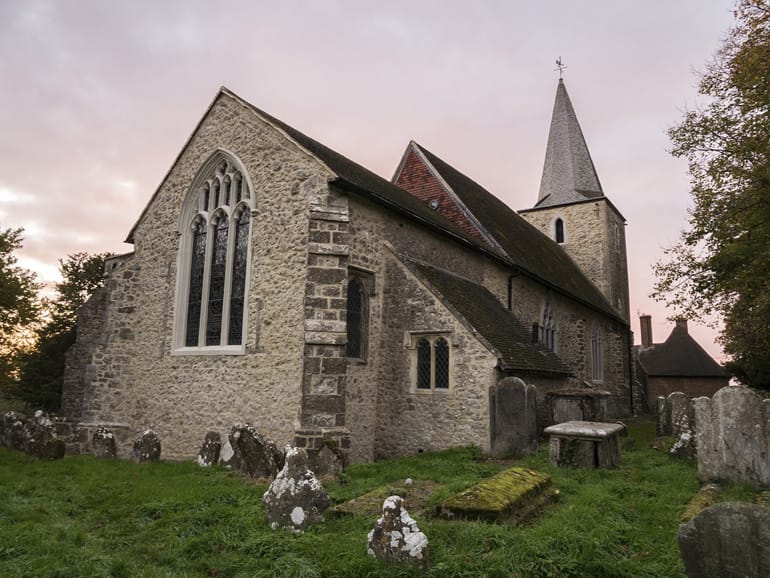 Once in the Guinness Book of Records as the most haunted village in Britain, Pluckley in Kent has been widely publicised on TV programmes such as Most Haunted, as well as being the location that Darling Buds of May was filmed at. Andrew and the team at Ghost Hunters take a tour to the area once a month due to its vast array of paranormal activity.
"Among the most famous reported sightings is that of Lady Dering, who died in the 12th century and can often be seen in the churchyard at St Nicholas". However, it has been said that as many as 12 ghosts have been noted in the area, including a highwayman who appears in a tree, a gypsy woman who can be found at Pinnock Bridge and The White Lady, a young woman who haunts the church.
The village earnt its title of "most haunted in Britain" in 1989, with the ratio of ghosts to residents higher than most. Although the record is no longer monitored, the village's paranormal activity still seems to be high, with amateur ghost hunters frequently visiting in order to catch a glimpse of something spooky.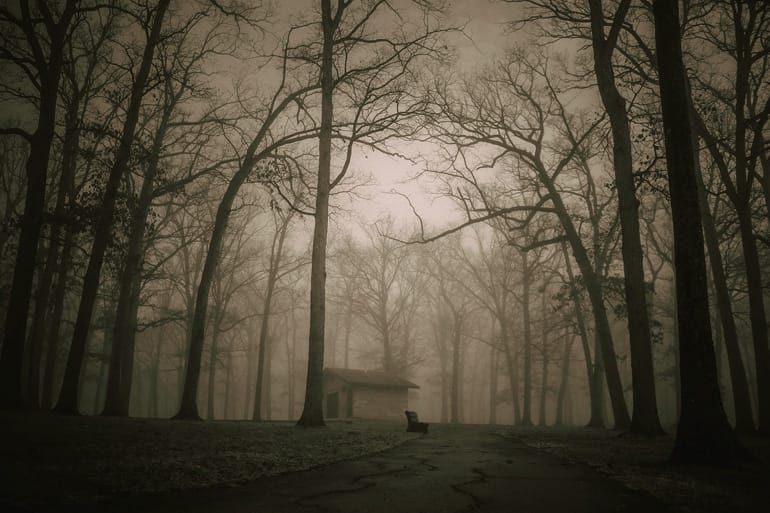 Although the town of Hinckley isn't particularly known for being haunted, the Paranormal Research Centre has a collection of items that are sure to give you chills. "The Centre has been designed to offer an interactive experience with a multitude of haunted items from across the UK – for any hard-core fans of things that go bump in the night, this is definitely worth a visit. They have Voodoo dolls, occult ritual items, death masks, bone-chilling antique medical equipment and various other outright bizarre items. There is also an incredibly friendly and helpful team, who are more than happy to take you on a tour of the displays".