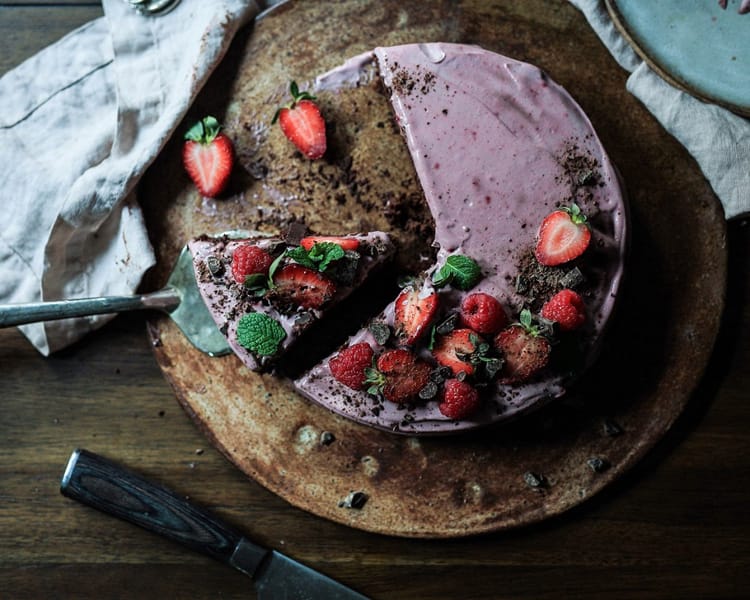 O
ver the past eight years, the Great British Bake Off has stolen the hearts of the country. Following the programme's departure from the BBC last year, the show has found a new home on Channel 4, with a whopping 7.7 million people watching the live finale in 2017. However, the country's love of baking and bakeries goes beyond watching it on TV, with the market growth between 2015 and 2020 expected to have increased by 9%.
As of 2014, there were around 27,000 people working within the bakery industry, with 4,500 small companies all offering a wide variety of delicious baked goods. In a market saturated with biscuits, bread and Bakewell tarts, it can often be difficult to know where you should try some of these classics! So, on your next last minute break , make sure that you get your baked-goods-fix from a visit to one of these fantastic bakeries!
Ashers, Nairn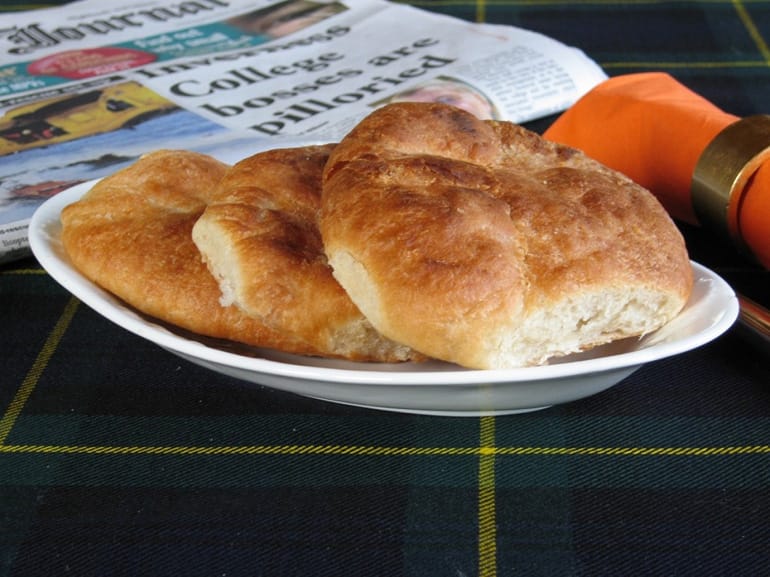 Passed down through the generations, Ashers Bakery in Nairn has been producing freshly baked goods for 141 years. Over the course of these years, the bakery has picked up a number of accolades, including Scottish Baker of the Year in 2014 and the Best Newcomer to Exporting award at the Highland Business Awards for their boozy delights, whisky cakes and liqueur cakes. When visiting Nairn, no trip would be complete without tucking into one of Ashers Bakery scotch pies, for which they have won a gold award at the 15th World Scotch Pie Championships.

"For something different try our 'butteries', a northeast of Scotland delicacy, also known as rowies, or Aberdeen rolls. Originally made to feed fishermen whilst at sea, they provoke a lot of debate and attracted interest from the late, great Terry Wogan who failed to understand their finer points… Toasted with marmalade or scrambled eggs or simply with butter. They are one of our bestselling online products to natives of the northeast who can't get these in the rest of the UK!"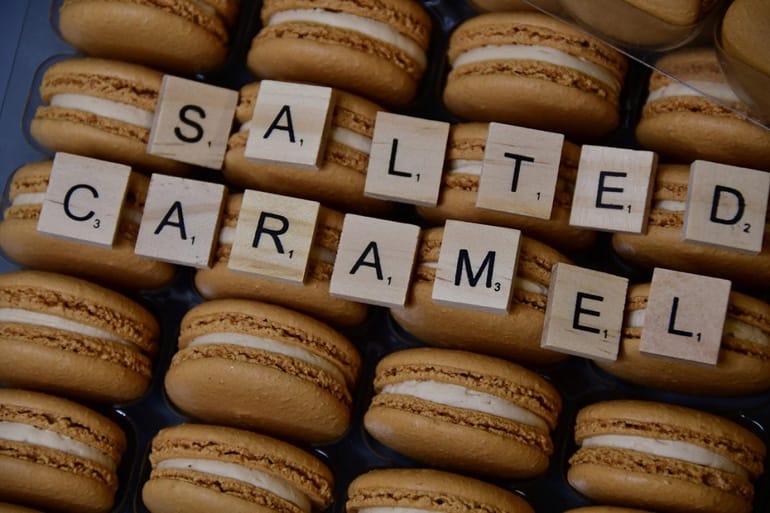 Mademoiselle Macaron, Edinburgh
The delicate flavours of French baking can sometimes be too challenging for you to attempt at home, meaning that a visit to a patisserie is a real treat. However, Mademoiselle Macaron in Edinburgh was one of the few brave enough to attempt recreating her favourite sweet treat after a visit to French macaron specialists Ladurée.
"We are a macaron only bakery meaning we can focus our whole undivided attention on making the best French macarons in the UK, and who knows, even France! We are special in that I learned how to make French macarons while living in Paris so it's a real French recipe with a Scottish twist. We believe in bringing every Mademoiselle and Monsieur a moment of luxury, we aren't just about the product, it's about the whole experience and offering you a little bite of indulgence."

Available at The Grassmarket every Saturday and Stockbridge Market every third Sunday of the month, Mademoiselle Macaron gives you the perfect excuse for exploring the vibrant markets on your next visit to the area. "Our salted caramel macaron has won two Great Taste Awards and is definitely one of our best flavours, but I advise people who are a bit more adventurous to go for our Scottish Whammy macaron which is made with good old Irn Bru. It's a very Scottish flavour but still very popular!"
Mimi's Bakehouse, Edinburgh
" Mimi's Bakehouse is an eight-year-old family-owned business based in Edinburgh with branches in Leith, Corstorphine and the Old Town," Ashley from the bakery shares with us. Comprised of three shops, an online bakery, a wedding cake services and pop-up shops, there is no shortage of opportunities for you to get to sample one of their delicious treats!
"We are the proud holder of Craft Baker of the Year 2015 and 2016 and Bakery Cafe of the Year 2017 and 2018. As a family business, we are so proud to be baking and cooking everything from scratch from our amazing range of cakes and scones to our savoury sausage rolls, bread, tarts and more. Whilst our motto 'It's all about the cake' is something we continue to strive for we are proud to have so many elements to our business which we continue to push forward every day. Mimi's words spoken right at the beginning ring true as we want customers to feel hugged as they walk in the door and a part of our big extended family."

Despite each of the items on their menu sounding glorious, they would recommend the Before noon Tea. A unique spin on the traditional afternoon tea, a visit in the morning could see you sitting down to bacon rolls, muffins, waffles, cinnamon rolls and their award-winning cheese scone.
Tantrum Doughnuts, Glasgow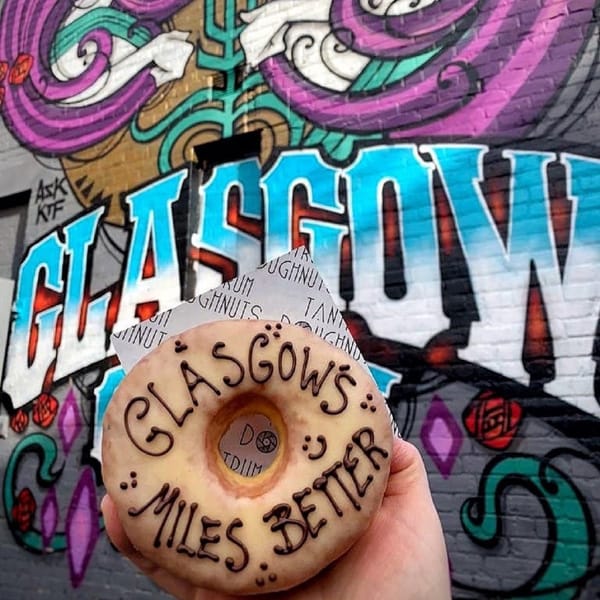 With two locations in Glasgow creating two varieties of doughnuts, a visit to Tantrum Doughnuts should be top of the list of things to do whilst in the city! Working through the night to create their incredible brioche-based treats, all of their fillings, toppings and glazes are also made from scratch in store.

"One of our signature doughnuts is our Creme Brule filled. The doughnut is filled with a smooth Madagascan vanilla custard, coated with sugar and blowtorched to a create a crisp crunchy burnt top. We also serve a brioche ring with a pistachio glaze, a swirl of hibiscus and sprinkled with Iranian candied pistachios."
Emz Cakes, Wrexham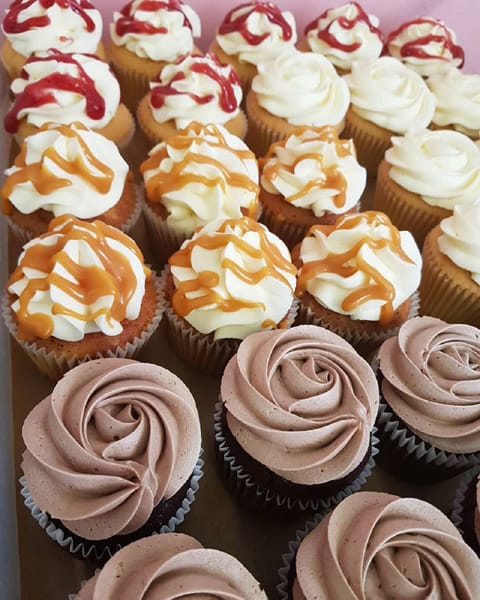 "For something different try our 'butteries', a northeast of Scotland delicacy, also known as rowies, or Aberdeen rolls. Originally made to feed fishermen whilst at sea, they provoke a lot of debate and attracted interest from the late, great Terry Wogan who failed to understand their finer points… Toasted with marmalade or scrambled eggs or simply with butter. They are one of our bestselling online products to natives of the northeast who can't get these in the rest of the UK!"