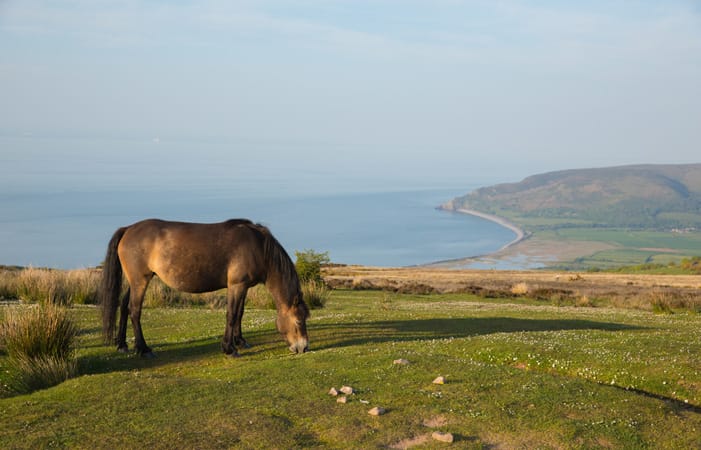 T he variety wildlife that can be found around the UK is truly incredible. Although many people look further afield to get closer to nature, there are many more advantages to a homestay safari than just to your bank account and even cheap getaways can provide rewarding and inspiring wildlife experiences.
The team at Wight Squirrels, an organisation dedicated to preserving the red squirrel population on the Isle of Wight, perfectly summed up the beauty of a homestay safari: "It is great to experience and explore Britain's wildlife, to enjoy and appreciate the variety and colour of the seasons and to take an interest in the wildlife on our doorstep. British wildlife is often overlooked and yet it is part of our heritage and culture from Kenneth Grahame's 'Wind in the Willows' to books like 'Squirrel Nutkin' by Beatrix Potter.
"It is important that we raise awareness of animals like red squirrels and hedgehogs that are disappearing and facing increasing manmade threats like traffic and having natural habitats encroached upon by building work and new roads. Our mild climate is inviting many different species of birds and animals which can rely on food supplies in warm wet summers and mild winters. It is worth noting the vast numbers of miles that birds fly just to migrate to the British Isles. "
Exmoor/Dartmoor, South West- Ponies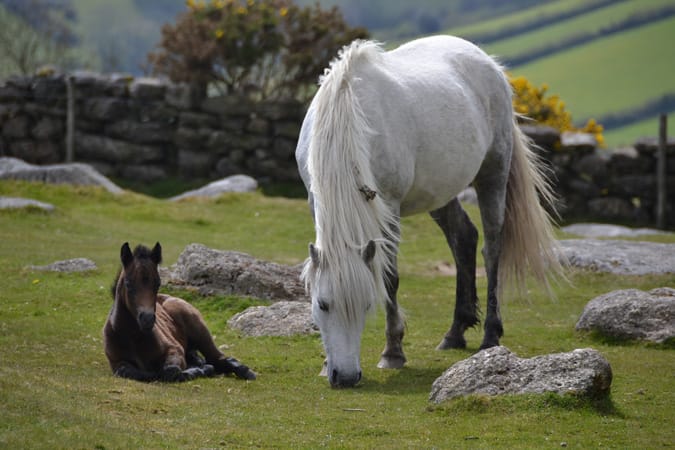 Despite being so close in location, Exmoor ponies and Dartmoor ponies are thought to be completely separate breeds. Both breeds however are similar in nature, they are small and hearty creatures that fit in perfectly with their wild backdrop. These creatures are not elusive, both Exmoor and Dartmoor ponies can usually be found not too far from the beaten track. These horses are semi-feral and therefore although they look approachable, it's best you don't approach them unless you are in a supervised area.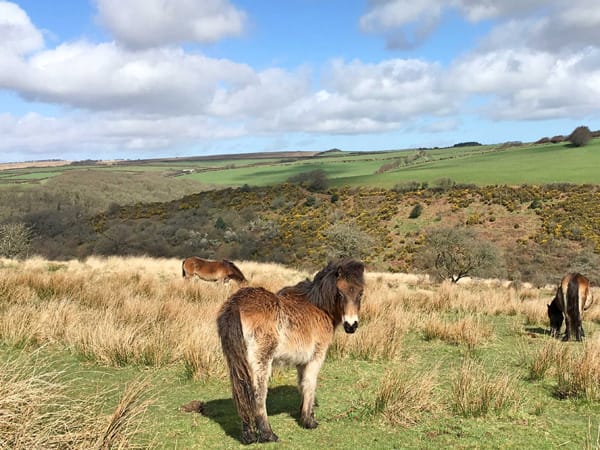 We spoke to the team at Visit Exmoor about the Exmoor pony: "It's hard to beat seeing wildlife in their natural habitat and one of the highlights of visiting Exmoor National Park is spotting the Exmoor pony. If you are lucky you can see them grazing high up on the moors as you drive through the park. Semi-wild, they are one of the UK's oldest breed of native pony and are well adapted to enduring the dramatic seasonal weather. Come in spring or early summer and you might catch sight of a foal keeping close to its mother as it learns the ropes of life on the moors."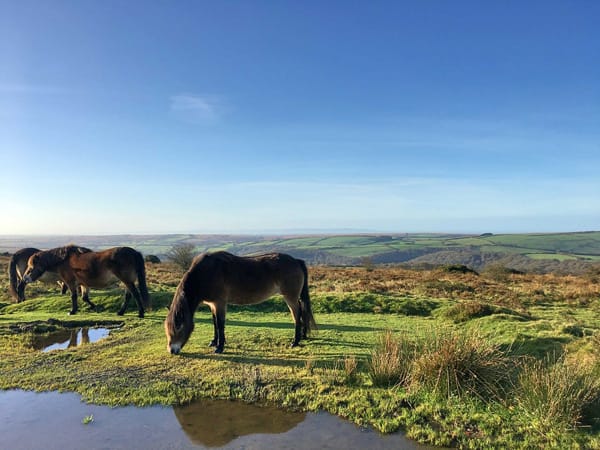 We were lucky enough to also speak to Clare Stanton from the Dartmoor Pony Heritage Trust who spoke to us about neighbouring Dartmoor pony: "You can buy a Dartmoor pony from pretty well anywhere in the country - or even the world - but the true magic comes from seeing them in their native habitat: running free on Dartmoor itself. Showing just how tough and hardy, but beautiful they are, thriving on the Moor with its stunning rocky outcrops - or Tors - and its gorse, heather, bracken and wild open spaces. They know where the best food and shelter is at any time of the year and any kind of weather and they raise their foals to be strong and clever and able to look after themselves, whatever the terrain."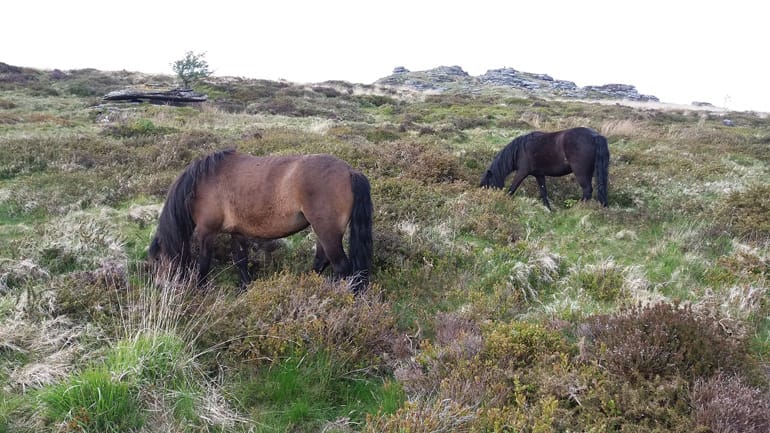 Clare spoke to us about why Devon should be on your homestay wildlife safari bucket list: "Why go further than Devon to enjoy an animal experience that will stay in your memory forever? The combination of incredible scenery and tough little ponies, brings people back time and time again. A magical, mysterious world, very different from most places across the UK, with a pony that may be small but is incredibly gentle and yet copes with it all happily.
"Make the most of walking around the moor where you see the ponies - but watch from a distance. See how they can pick at the gorse so gently with their soft muzzles; climb up and down rocks and valleys. Stallions rounding up their mares and foals; such beautiful babies are best seen between May and September. Devon - and Dartmoor - is easy to get to know, so give yourself the experience of a lifetime and come and see our Dartmoor ponies."
Isle of Wight- Red Squirrels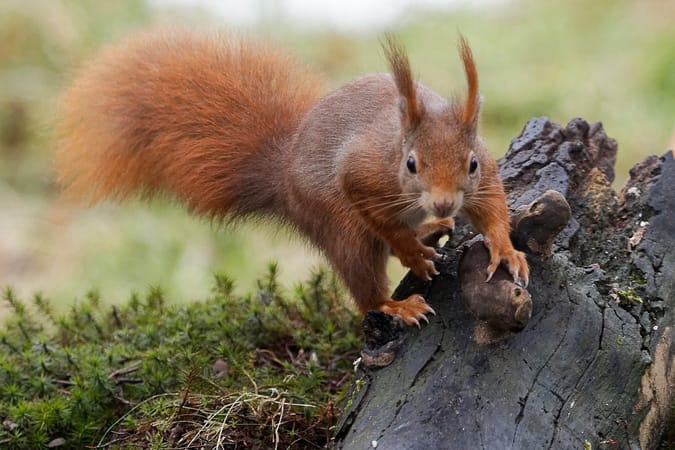 You won't have to wander around any London park for too long before meeting a grey squirrel, but the red squirrel is much more elusive in the UK. This is partly because the red and grey squirrels struggle to live in harmony, and since the American grey squirrel has been introduced the red squirrel population has gone down drastically.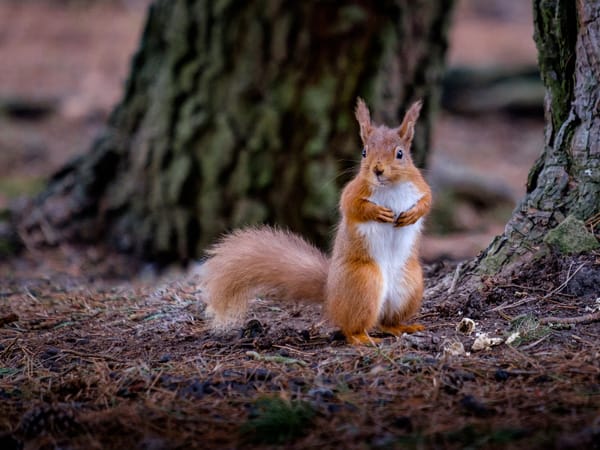 One place where red squirrels are much more common is the Isle of Wight. The woodland on the isle provides a home to roughly 3,500 red squirrels. The Solent provides the perfect stronghold between red and grey Squirrels, and the Isle of Wight population has benefitted from this greatly.
We spoke to the team at Wight Squirrels who told us about the red squirrel population on the Isle of Wight: "The Isle of Wight has acres of unspoilt countryside and miles of spectacular beaches, in fact much of the Island is a designated 'Area of Outstanding Natural Beauty'. The red squirrel has disappeared from most of England and Wales, however we are fortunate to still have them on the island. We have habitat for around 3,500 squirrels and it is magical to see these rare creatures in woodland and close to beautiful beaches."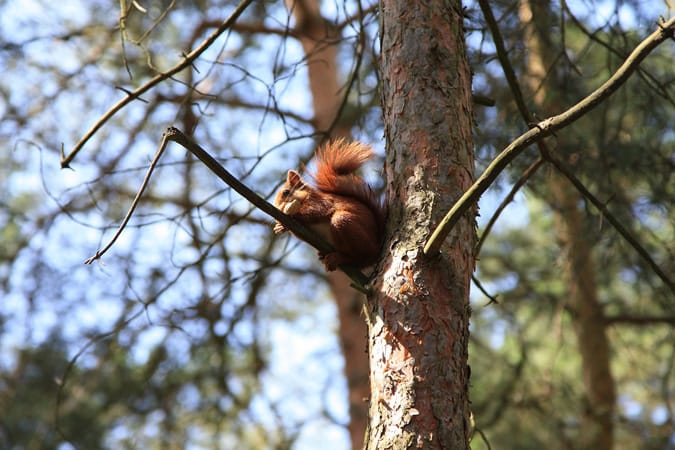 The team asks if you see a red squirrel then you report it to the team at Wight Squirrels: "Although it is not unusual to spot a squirrel, we are keen to monitor these wonderful creatures and protect them from traffic and predators, particularly their grey counterparts!"
We also spoke to the team at the Hampshire & Isle of Wight Wildlife Trust about the Isle's red squirrels: "These charismatic, tree dwelling rodents are now so scarce in the UK that they are afforded the highest level of protection under UK law. To see a red squirrel in the wild is a rare privilege, and one that you'll only get in specific parts of the country. The Isle of Wight is one of the best places to see the elusive red squirrel, and there's nothing quite like spotting one bounding between the branches of its woodland home."