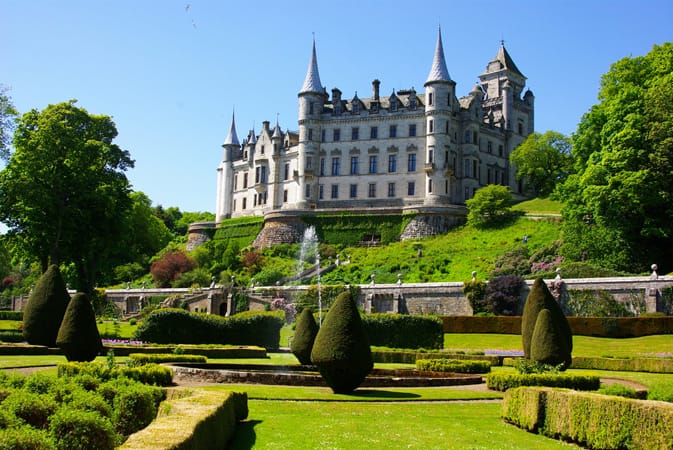 S cotland is a magical place. Steeped in myth, legend, and of course, fascinating history. As such, there are myriad historical attractions to visit in the country, each one telling its own compelling story. For those who are planning a Scotland getaway anytime soon, you will surely be delighted to know about the great many sites available to visit. With that being said, and to lend you a helping hand, we've put together a guide on some of the top historical attractions to visit in Scotland. Let's take a look.
Suggestions from Travels with a Kilt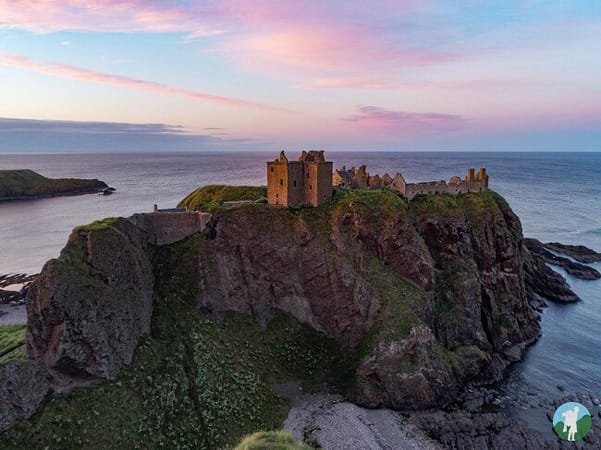 Travels with a Kilt is a Scotland travel blog from Neil Robertson, documenting his travels wherever he might go. Neil knows a thing or two about Scotland and thus is the perfect person to speak to regarding historical attractions that must be visited in the country. Neil has a number of favourite locations and has kindly divulged a few of his top suggestions to us:
"There are endless castles, abbeys and towers dotted all over Scotland but there is something about the ancient atmosphere of our crumbling ruins. For drama, nothing can match Dunnottar Castle off the east coast while the Borders Abbeys and Caerlaverock Castle make Southern Scotland well worth finding space for in your itinerary. All will have your imagination running wild and were in the front line for Scotland-England conflicts, particularly during the Wars of Independence. Expect plenty of tales of gore, bombardments and endurance every step of the way."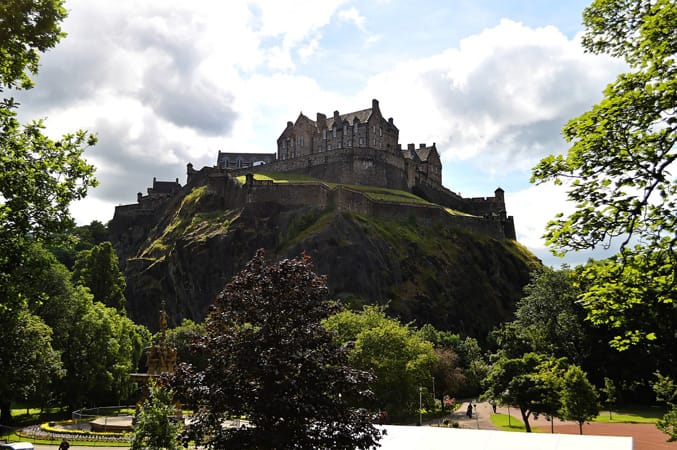 Another favourite location of Neil's is Edinburgh Castle, and it's easy to see why. Edinburgh Castle is certainly worth venturing to, and can easily be visited when enjoying some of the UK's best short breaks in nearby Glasgow.
"Edinburgh Castle is a day out in itself", Neil told us. "From the grandeur of the Great Hall to the brutish Mons Meg cannon, it's quite a journey through the Castle's long and turbulent history. Perhaps the best thing of all though is a wander around the battlements to take in the sprawling city below and imagining besieging armies looking upwards with trepidation. Shattering visitor numbers last year, it's well worth sorting your tickets in advance to avoid long queueing - coinciding with the one o'clock gun display if possible."
For more information about the delights of visiting Edinburgh Castle, head on over to their website.
East Aquhorthies Stone Circle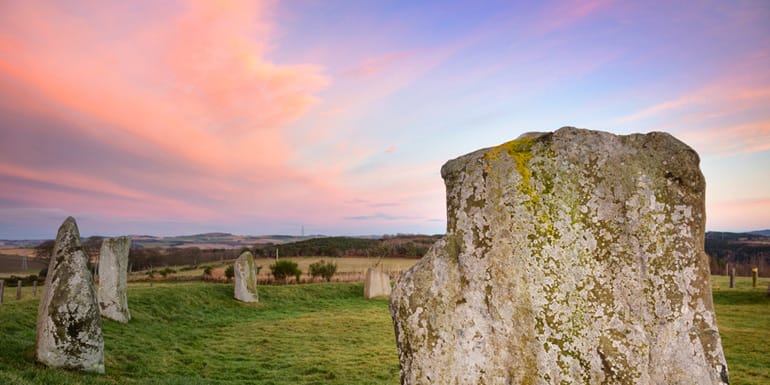 Aberdeenshire and the north-east is an area of Scotland particularly rich in historic sites and attractions. One such location is East Aquhorthies Stone Circle which is among Scotland's best-preserved recumbent stone circles. Erected around 4000 years ago, this type of stone circle is only found in north-east Scotland and this particular set may have once been a ritual site linked to the disposal and cremation of the dead. The East Aquhorthies Stone Circle is a perfect historic site to visit while enjoying a break in Aberdeen and, thankfully, this magical area of Scotland has even more to offer.
Aberdeenshire and North-East Castles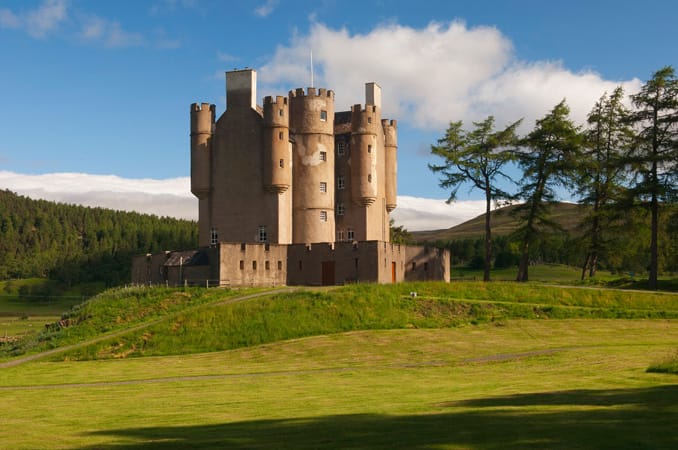 Visit Aberdeenshire , the go-to tourism resource for the area that is full of helpful tips and information for those visiting, spoke to us about Aberdeenshire's wealth of history, highlighting the vast number of castles that exist, including the aforementioned Dunnottar Castle.
"Scenery and history are two of the main motivations which attract visitors to Aberdeenshire, and north-east castles provide one of the strongest draws for visitors in search of an authentic Scottish experience. This was demonstrated last month when travel website Culture Trip rated eight north-east castles as the best in Scotland with Dunnottar Castle taking the top spot. Aberdeenshire is home to Europe's longest castle trail and features some 300 castles which each have their own unique story to tell, and have gone on to inspire books, films and legends."
One such location to visit in Aberdeenshire is Braemar Castle (pictured above), built in 1628 with many myths and legends associated with it. Open each year from April until the end of October, guided tours are available where visitors can explore the furnished rooms and learn more about its 400 year old history.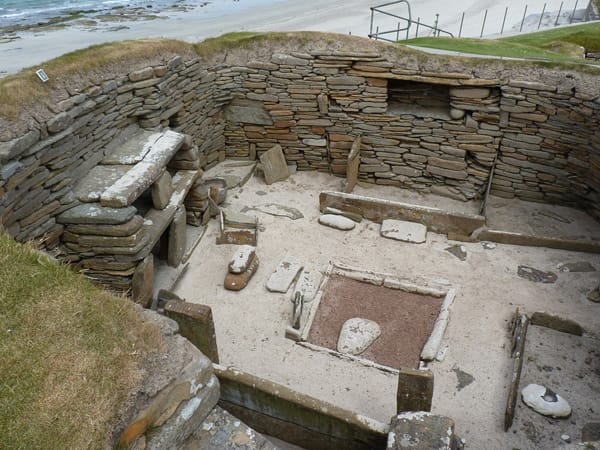 Susanne Arbuckle from the Scottish travel blog, Adventures Around Scotland , has a great deal of knowledge about the country's original travel experiences. Susanne also has her favourite Scottish historical attractions and was kind enough to recommend one of her top picks to us:
"Scotland is full with amazing historical sites and it is impossible to pick just one. However, I think Skara Brae on Orkney is a fascinating and unique attraction to visit. The 5000 year old village was uncovered by a storm in 1850 and is considered to be the best-preserved Neolithic settlement in Western Europe. It is older than the Egyptian pyramids and the setting next to a huge, sweeping, white sandy beach is stunning.
"Looked after by Historic Environment Scotland , it is possible to explore this once thriving village and imagine what life must have been like for the farmers, hunters and fishermen who lived there. There are nine surviving Neolithic houses and some still have their original stone furniture in place."
Susanne also advises: "If you plan on visiting lots of historical sites, buying a Historic Scotland or National Trust for Scotland Pass may save you money as admission prices to their attractions can soon add up."
Susanne also suggests being realistic about how many places you can visit during your stay, as while Scotland looks small on the map, "getting around takes much longer than you think."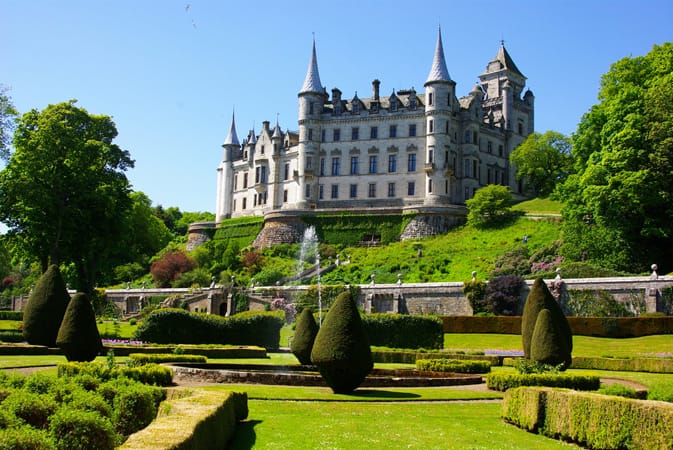 For those staying along the North Coast 500 route, not only a majestic part of Scotland but one of the top coastal routes anywhere in the world, there are a number of fascinating historical attractions to visit. One such location is Dunrobin Castle in Golspie, Sutherland.
Dunrobin Castle is Scotland's most northerly great house and is in fact the largest in the Northern Highlands, with a staggering 189 rooms. Not only is Dunrobin an impressive Scottish attraction but the castle is also one of Britain's oldest continuously inhabited houses. Dating back to the 1300s, Dunrobin Castle was the home of the Earls and Dukes of Sutherland.
Most of the impressive gardens and present building were added in the 1800s and visitors can see this truly majestic castle for themselves, as the site is now open to the public. Beyond the attraction of the castle itself, there is also a museum to look forward to which once operated as a summer house for William, Earl of Sutherland. The museum contains many relics, archaeological finds, and all sorts of fascinating items collected from around the world.
With tours available for those that desire them or the chance for visitors to wend their way through the castle of their own accord, Dunrobin makes for a truly superb historical stop.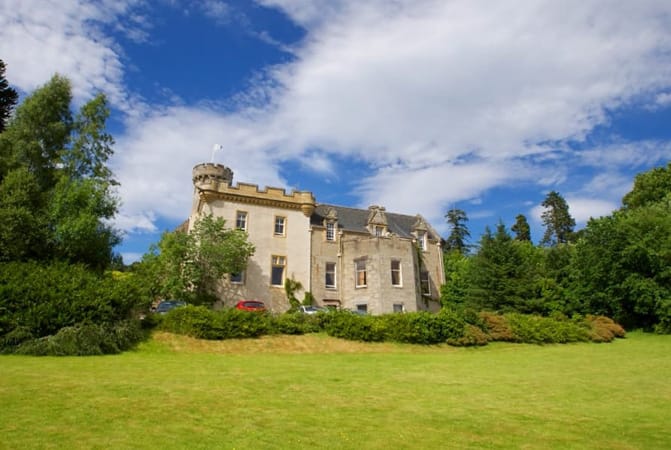 Situated in the Highlands of Scotland, Tulloch Castle dates back to the 12th century. The castle has had a fascinating history and has many stories to tell for those that want to hear them.
Tulloch Castle has been home to numerous families over the years, including the Bain family, who were granted the barony of Tulloch in 1542. Then the castle came into the possession of Clan Davidson, cousins of the Bains, in the 18th century. After becoming a hospital for casualties of Dunkirk in 1940, the castle was then purchased by the local authority in 1957.
With tunnels running under the castle, the Davidson cemetery situated on the grounds, and some picturesque surrounding scenery, it should certainly be on your to-do list. Better yet, these days Tulloch Castle acts as a hotel, making for the perfect historic castle break in the Scottish Highlands.
Suggestions from Must See Scotland
Scotland is a pretty big place and, as mentioned, there are so many great things to see and do that you can't possibly experience them all in one or even two trips. But perhaps, over the years, you will slowly knock a couple off your to-see list while enjoying short breaks in this beautiful country.
To fill out our list even more, we reached out to Must See Scotland , an incredibly knowledgeable resource for those that are planning a trip to the area, run by local Scots and travel experts Gilbert and Johanna Summers. They were kind enough to suggest some fascinating historical sites to see and we think you will jump at the chance to explore them for yourselves: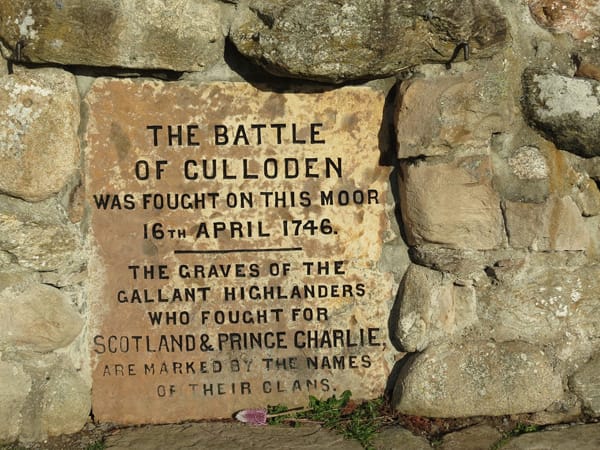 "This is where the hopes of Prince Charles Edward Stuart foundered on a cold wet April day in 1746. He was trying to restore the Stuart dynasty to the throne of Britain, and had support from the Catholic nations of Europe such as France and Spain.
"Often mistakenly assumed to be a Scotland versus England conflict, it was nothing of the kind - more Scots fought against him than with him. The battlefield has plenty of atmosphere and the visitor centre lots of artefacts from the time - plus a vivid re-creation of the encounter in all its deafening and gory drama.
"This is a really clever and thoughtful evocation by the National Trust for Scotland of what it must have been like on the day the Battle of Culloden was fought - tired, dispirited (and often coerced) Highlanders against the well-drilled and well-equipped British army. The Trust is especially good at giving the event an international context and reminding us that this was much more than a local skirmish.
"In effect, it's an Inverness 'must see' - well worth a whole morning or afternoon. It's open all year and is justifiably popular. There's a cafe and shop too.
"5 miles / 8 km east of Inverness on B9005."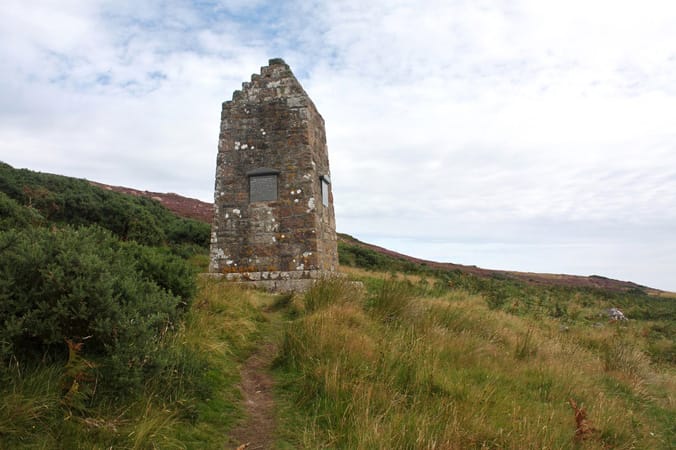 "The complete opposite to the slick presentation at the Culloden Battlefield - this is just a signposted pathway from the main A9 road that goes seawards over moorland to some sloping ground. Amid the gorse and rough grass there are forlorn, roofless walls and gable-ends. The exposed site ends with cliffs and the sea beyond.
"This poor ground is where the local people had to settle after they were driven out from their more productive crofts inland, in a series of shameful episodes known as the Highland Clearances. Landlords had decided that sheep farming and deer stalking and other sports were more profitable than rents from people who had lived there for generations.
"Under the name of 'improvement' this practice continued until well into the 19th century. The people eventually left Badbea, with many going to New Zealand.
"Visiting this site in the north of Scotland is a reminder that sometimes history doesn't come neatly packaged and interpreted. Sometimes you just have to stand in the ruins and imagine the struggle of lives that were lived there. At Badbea, for instance, they say that small children had to be tethered in case they wandered off to the cliffs. Small wonder so many gave up and emigrated for a better life.
"5 miles / 8 km north of Helmsdale, signed from A9."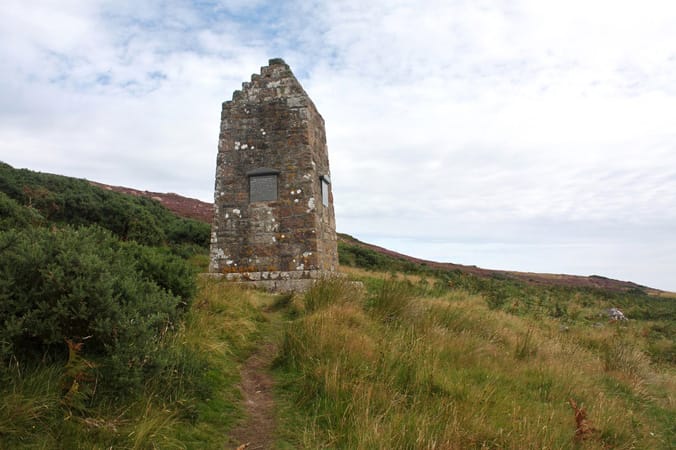 "Scotland does castles very well, from the utterly ruinous to the lived-in and sumptuous. Kilchurn is nearer the former state - it's certainly ruined and romantic. It sits on a lovely site by the shores of Loch Awe (the third largest freshwater loch in Scotland) - Kilchurn is a reminder of the power of the once-mighty Clan Campbell. Its keep dates back to the 15th century. The fortress was abandoned in the 18th century. The toppled tower lying inside was brought down by a gale in 1879 - the same storm that laid low the first Tay Rail Bridge in Dundee.
"Well worth the time if on the road to Oban, this is a pleasant (and level!) short walk by the loch to see a truly authentic clan castle. There are interpretation boards but otherwise no other facilities - so in that sense it's unspoilt and authentic! Photographers will love it.
"Approx 3 miles / 5 km west of Dalmally on the A85. No signpost - just look for the two white plastic bollards for the turn-off. Marked on Google Maps too."
Image Credit: Paul Wordingham , Malcolm Manners , Postdlf , Phillip Capper