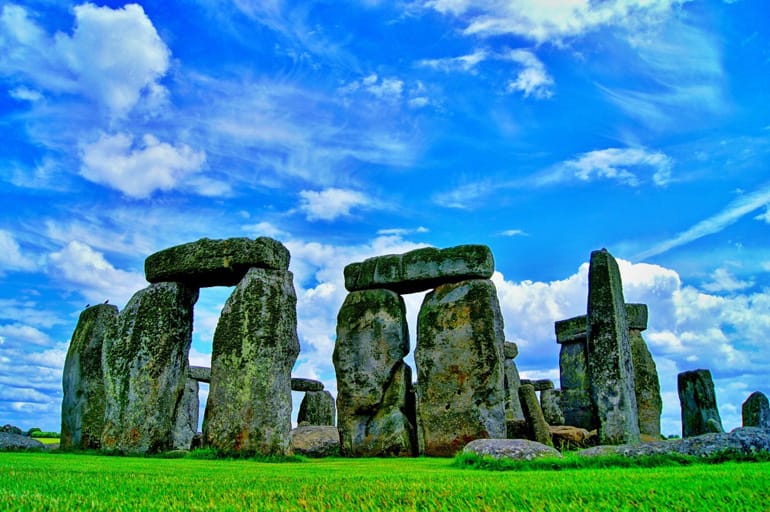 F rom beautiful national parks and moorlands to dramatic coastlines and beaches, the UK is certainly diverse which means there are lots of unique outings to be had.
If you're thinking of last minute weekend breaks in the UK this summer, then there are some exceptional attractions that you can visit during your holiday. Read on to find out the most unique outings that you can go on in the UK.
Museum of Witchcraft and Magic
Location: Boscastle, Cornwall
Nearby hotel you can stay at: The Lugger Hotel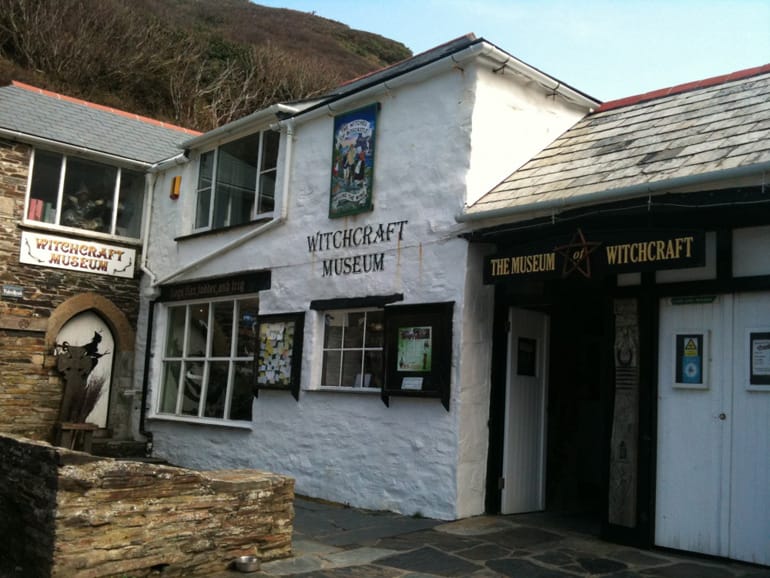 Located near the harbour in Boscastle is the Museum of Witchcraft . This fascinating museum explores British magical practice, making comparisons with other systems of belief, from ancient times to the present day.
Judith Hewitt, the museum manager, told us a bit more about the museum and why you should visit if you're staying in Cornwall.
"We aim to represent the diversity and vigour of magical practice respectfully, accurately and impartially through unique, entertaining and educational exhibitions, drawing upon cutting-edge scholarship along with the insights of magical practitioners. The museum is crammed with nearly 4000 objects and we are a TripAdvisor Excellence Award Winner for several years running.
"The Museum is the only one of its kind in the world. It is in a beautiful place - Boscastle is an unspoilt fishing village on the rugged North Cornish coast, and we offer excellent value for money. Throughout the year we also run events such as spooky Candle-lit evenings and festivities at Midsummer and Halloween."
Pen Museum
Location: Birmingham
Nearby hotel you can stay at: Hallmark Hotel Birmingham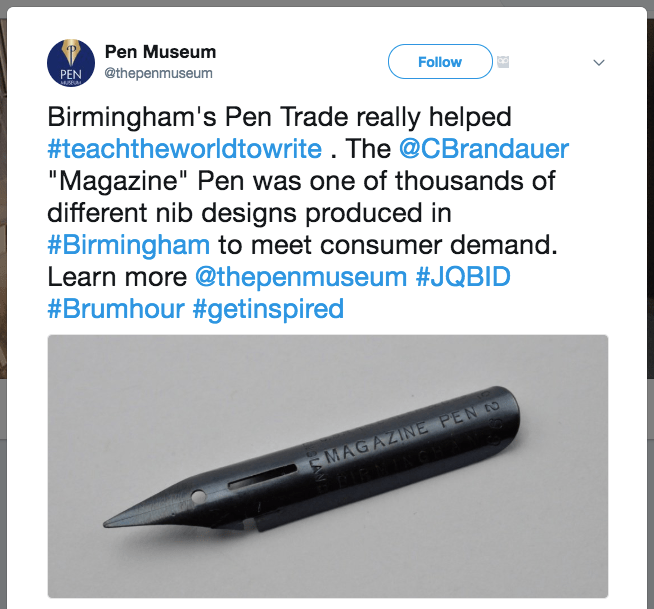 The Pen Museum tells you the story of how Birmingham helped teach the world to write, as 129 of the city's businesses supplied pens to 75% of the world.
You can experience an interactive exhibition and the chance to get hands-on with original machinery and see the pen making process in action, whilst also being able to take home your own pen nib at the end. The exhibitions take you through the owners who came to Birmingham penniless and died as millionaires.
Anthony Hayes, operations manager at the museum, says this isn't just a pen museum, it's a story about how a Birmingham-based industry dominated the world market.
"We are the only Pen Museum in Britain! Our museum is situated in an original Pen Factory "The Argent Centre", built in 1863.
"We are the only local museum that allows visitors to get 'hands on' with press machinery that is over 150-years-old.
"People at first glance may think the "The Pen Museum, I'm not interested in that" but on arrival they will realise that this is not a museum about pens in general. This is a museum about a Birmingham-based industry that through hard work, innovation and determination, quickly dominated the world market and helped to spread literacy across the globe.
"The museum also tells the story of how the pen trade pioneered the advancement of women's unions and industrial rights for the industry's workforce; 75-80% of whom were female."
Location: Coleford, Gloucestershire
Nearby hotel you can stay at: Stonehouse Court Hotel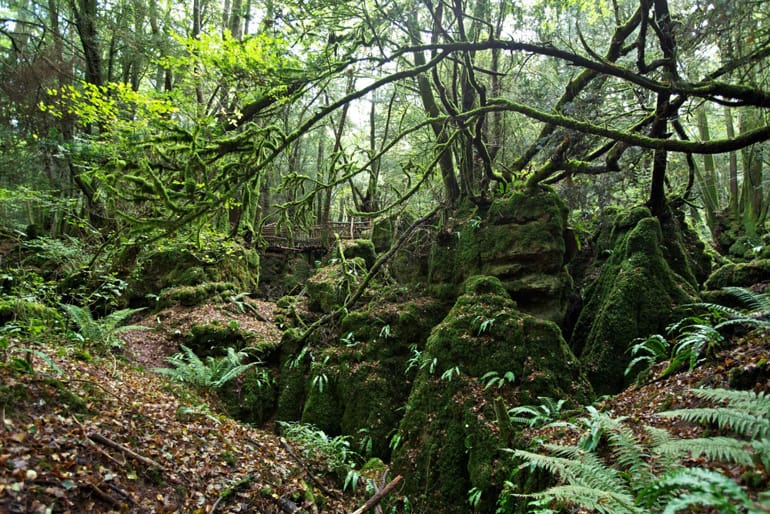 Kathleen Kennedy, Star Wars Producer & President of Lucasfilm describes Puzzlewood as "The most magical forest on the face of the earth!"
Puzzlewood is certainly a unique and magical forest and it is home to a mile of meandering pathways and over 200 steps set in 14 acres of ancient woodland. These paths take you through a wonderland of deep ravines of moss covered rocks, over wooden bridges and through fantastic tree and rock formations.
Puzzlewood has been the setting for many blockbuster movies and is believed to have been the inspiration for JRR Tolkien's forests of Middle Earth in The Hobbit and The Lord of the Rings trilogy. It has been the filming location for a number of film and TV programmes including Star Wars: The Force Awakens, The Huntsman: Winter's War, Merlin, Doctor Who and more.
There are also farm animals, playgrounds, mazes, picnic areas and a small cafe with gifts at Puzzlewood that are great fun.
Location: Amesbury, Salisbury
Nearby hotel you can stay at: The Legacy Rose and Crown Hotel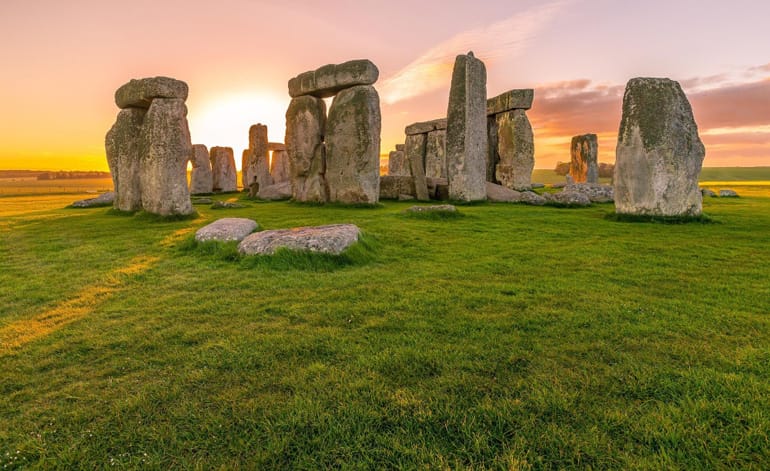 Stonehenge is one of the most iconic and well-known sights in the UK, but something you might not have heard is that until 100 years ago it was privately owned.
This means that in October 2018 it will be the 100-year anniversary since the ancient monument was gifted to the nation by its private owners - an act of generosity which saved it from potential collapse and safeguarded its future.
Cecil and Mary Chubb had bought Stonehenge for £6,600 at a local auction just three years before they gave it to the nation in 1918. It was propped up with wooden poles, some of the stones were in danger of collapse and had been damaged by visitors chipping away at them for souvenirs. It was in a perilous condition, but fortunately through the Office of Works and now English Heritage visitors from around the world can see this historic rock formation.
Jane Thomas, the Stonehenge and Travel Trade Marketing Manager, adds, "The thing that draws visitors from across the globe to Stonehenge is the mystery that surrounds it. Nobody knows how or why it was built and this enigma has enduring fascination.
"Our most ambitious project to date and a major milestone for Stonehenge came to fruition late in 2013, when we opened the current visitor centre 2kms away from the stone circle. This allowed us to remove a road and fencing adjacent to the monument and to demolish outdated and outgrown visitor facilities close by. Since then Stonehenge has been re-connected with its surrounding prehistoric landscape and visitors can enjoy it in a more peaceful and greener setting.
"If you haven't been to Stonehenge for many years or ever, it's well worth a visit."
Location: London
Nearby hotel you can stay at: Kingston Lodge Hotel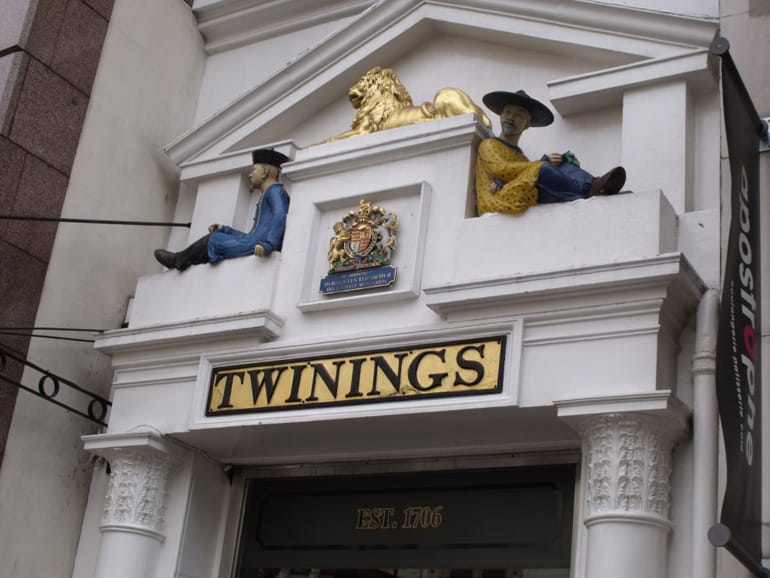 The Twinings Flagship store , which is the oldest tea shop in London, offers everything from your favourite Twinings teas for every day, to exclusive and rare loose leaf teas from around the world.
You'll be able to select the perfect tea for you and also advise on the best tea accessories and tea ware. In store you can also pick up any tea, smell it via smell jars and taste it in the famous Tea Tasting Bar.
Being located in the heart of the capital the flagship store gets a lot of tea-loving visitors and Natalia Dabrowska, the Strand Manager for Twinings of London says people come from all over the world.
"Londoners as well as tea fans from all over the world have been coming to our beautiful store for more than 300 years to shop their favourite Twinings teas, coffees and gifts.
"On the weekdays – mornings you can join one of our famous Tea Masterclasses. Our team of tea Ambassadors are super passionate about tea and love to share their enthusiasm and expert knowledge with you. The masterclasses last 2 hours. You are going to try six different teas and find out more about the types of tea, their origin, the tea culture in Britain and much more."
During your visit you might even get to meet Stephen Twinings, who is the 10th generation of the Twinings Family, as many of his talks, interviews and tastings take place in the shop.
Location: Whitby
Nearby hotel you can stay at: Best Western Premier Collection Dean Court Hotel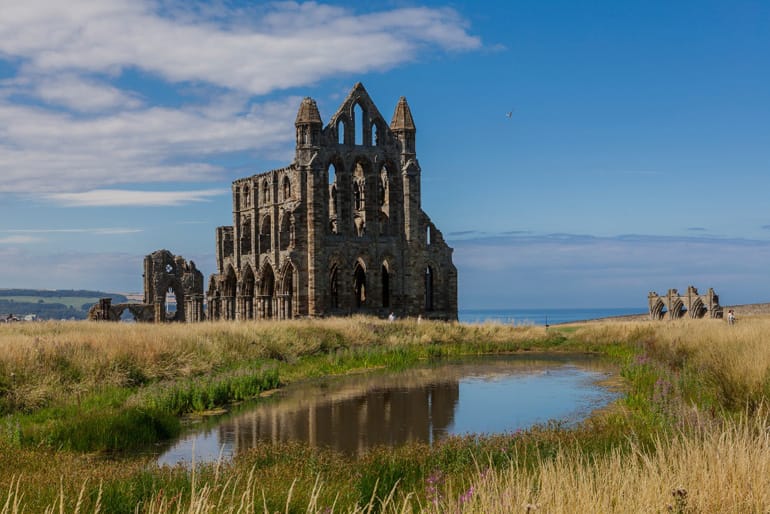 Perched high on a cliff, the ruins of the medieval abbey church are one of the most iconic landmarks of Yorkshire.
Whitby Abbey has been the inspiration for Bram Stoker's gothic tale 'Dracula' and during a visit here you can really sink your teeth into the history and 13th century gothic splendour whilst roaming the ruins.
Make sure to take in the stunning views over Whitby, the surrounding countryside and the coast. You can also head to the Mansion Visitor Centre to see items from the abbey's history and enjoy the different interactive displays.
Location: St. Austell, Cornwall
Nearby hotel you can stay at: The Lugger Hotel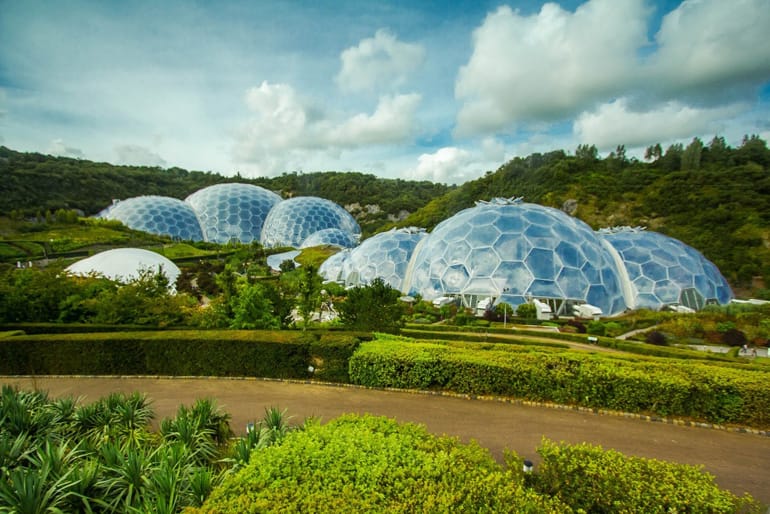 The Eden Project has been dubbed the eighth wonder of the world by many and with its tropical biomes that are nestled in a crater, it comes as no surprise.
Having won the Best UK Leisure Attraction at the British Travel Awards for five years running from 2011-2015, the Eden Project barely needs an introduction, but it is certainly a unique attraction that you can spend a whole day at.
The rainforest biome lets you feel the tropical heat as well as experience the environments of the Tropical Islands, Southeast Asia, West Africa and Tropical South America. The Mediterranean biome allows you to meander through the landscapes of South Africa, California and Western Australia.
There are also outdoor gardens, a sky wire, restaurants and ethical gift shops that you can visit as well.
Location: London
Nearby hotel you can stay at: Lancaster Gate Hotel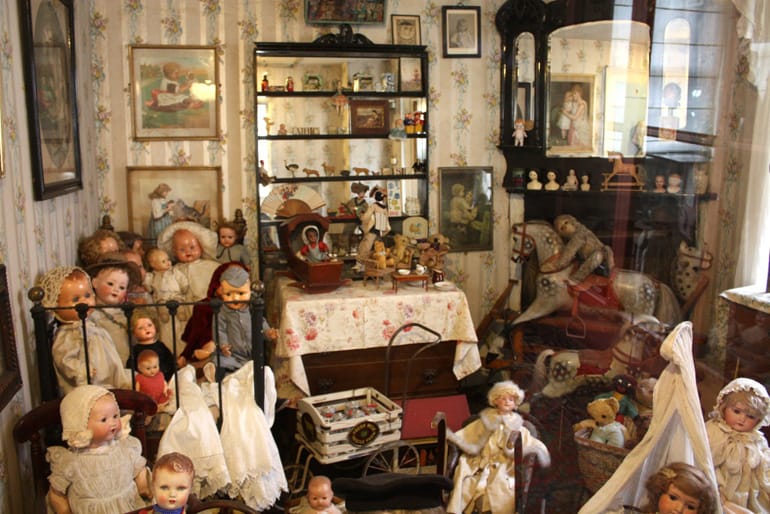 The fascinating Pollock's Toy Museum boasts a collection of Victorian toys that include dolls, teddy bears, tin toys, folk toys, dolls houses, puppets, optical toys, toy soldiers and other toys from around the world.
The museum is based in two historic buildings in London's Fitzrovia, which is close to Oxford Street and Covent Garden, and during your visit you'll be able to learn about the history of this unique museum.
Adults can enter the museum for just £7 and children for just £4. The museum is open from 10am-5pm from Monday to Saturday.
Image Credit: Dawn Robinson-Walsh , Puzzlewood, Elliott Brown , ©English Heritage, Ann Lee (flickr.com).