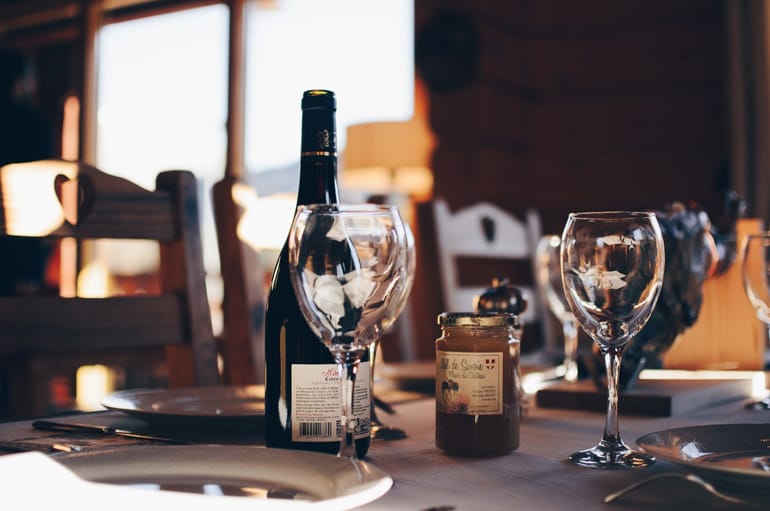 W hen visiting somewhere for the first time, uncovering new experiences can be one of the high points of your trip. Although these highlights are typically reserved for enriching activities and excursions, you should not underestimate the ability that food and cuisine can have on your time away. In fact, sitting down to a wonderful meal can form the basis of amazing memories that you're set to remember in years to come.
Fortunately, the varied landscape of the North East is home to a fantastic collection of vibrant communities. Across the region, hearty meals with sumptuous ingredients and family favourites dominate the menus of restaurants, ensuring those who visit leave feeling satiated. However, when you're unfamiliar with an area and have booked a last minute break in the North East , it can be difficult to decide where to sample first!
There are myriad different recipes that originate from the region, such as Singin' Hinnies and Pan Haggerty which will pop up on menus from time to time. On the other hand, you can also sample some culinary delights that have been lovingly crafted with flavour combinations to tickle your taste buds. We've compiled a list of some of the must-try staples on your next trip to the North East to fill your stomachs.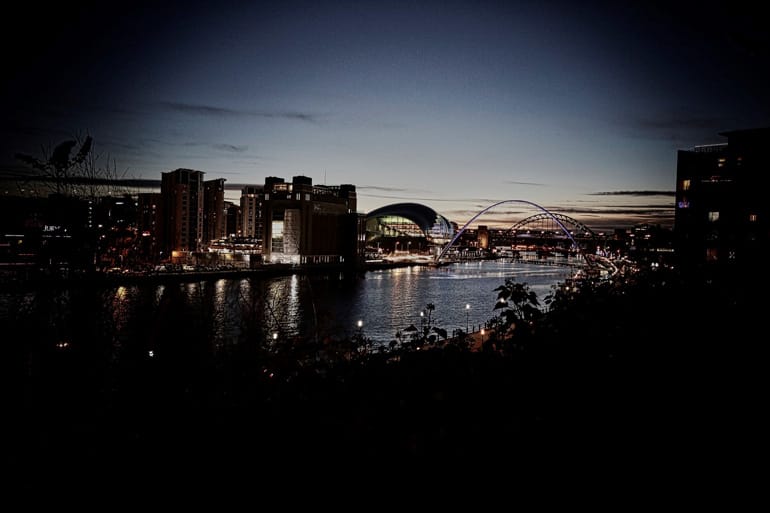 Newcastle is home to a number of fantastic restaurants and eateries waiting to be explored. Whether you're looking for something to pick up and enjoy whilst on the go or are wanting to indulge with a meal that's slightly more high-end, you won't be disappointed. The food scene in the city is up-and-coming, with street food fusions and traditional seaside eats all worth checking out.
There's more to Newcastle than the city centre and checking out the Quayside and Gateshead are sure to present you with a plethora of options waiting for you to try. Additionally, those with specific dietary requirements, from halal and gluten from to vegan and vegetarian, there is a wealth of different options, leaving you spoilt for choice!
Jeff from Newcastle Eats informed us that his favourite city in the North East is "Obviously slightly biased, but it's definitely Newcastle! I love the buzz, vibrancy, and even the compact-ness of the city. You can literally walk end to end in about 20 minutes, but we pack a lot of great things to see, do, eat and drink into that. I've lived here all my life, and it'd be pretty hard to leave. Not just the iconic Quayside either, whether it's having one of the nicest beaches in the world only twenty minutes away, or some of the most beautiful unspoiled countryside right on our doorstep, we've got it all. And there are some pretty good places to eat and drink...
"Newcastle is well-known as a party city, and the one thing we do well is pubs which aren't just for partying but serve fantastic, North East focussed food. Everyone loves well-done comfort food, which is available by the bucketload. Whether it's the huge shoulder of lamb for 5 at the refined Quayside pub The Broad Chare , or a little further inland, fine local produce and the best Sunday lunches around at either of the textbook countryside pubs The Feathers Inn (try the devilled black pudding) or The Rat Inn (go for Sunday sharing feasts), our pubs boast some of the best food in the region. The food & drink scene in Newcastle and the surrounding area has moved on massively over the past decade, and we can now boast restaurants that are up there with the very best in the country.
"One thing we do really well is seafood. While you should be able to get beautiful fresh fish in most restaurants there are some fantastic fish-focussed restaurants which specialise in the great North Sea produce. Riley's Fish Shack is a popular choice with good reason - the restaurant itself sits right on the beach, and the daily menu depends on what's been caught that morning. Latimers Seafood Deli also sells whatever's fresh and offers the best seafood platters you can get with the best hot-smoked salmon I've ever had. For the traditionalists, Longsands Fish Kitchen does, for me, the best fish & chips in the country.
"Apart from giving the UK the gift of Greggs the Bakers (you're welcome), we've some lesser-known regional foods which are slowly becoming more prevalent. The parmo (a flattened, breaded chicken fillet, topped with bechamel and lots of cheese) has seen a bit of a recent resurgence, with street food vendors ParmStar pioneering the 'parmo in a bun', or try the insanely cheesy version, occasionally on the specials board at Cal's Own . For something a little more day-to-day, a ham & pease pudding (a savoury, lentil-based spread) stottie (a dense bread bun) will satisfy any appetite. Our most famous sweet is probably the Singin' Hinnie (named for the sound it makes when dropped on the griddle). It's like a scone but less pretentious.
My favourite restaurant at the moment is the mind-blowingly good Trakol , which cooks everything over an open flame. The sharing dishes are insanely good, and the beer is even better."
York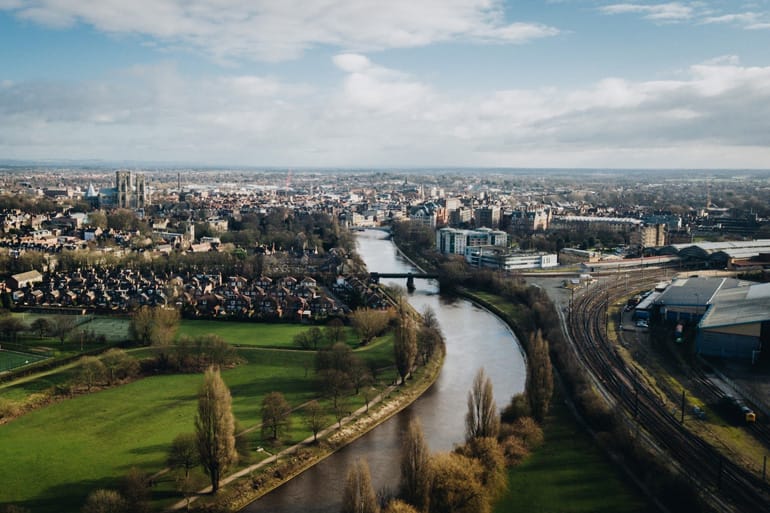 The array of food on offer in York makes it a fantastic location if you fancy yourself as a bit of a foodie, with an eclectic mix of cafes, street food stalls and up-market offerings providing you with an extensive selection of places to choose from.
On your next trip to York, why not arrange an evening enjoying fine dining, sampling fresh ingredients in a classic, Grade II listed building? 31 Castlewood offers you just this, situated in a building that dates back to 1825. The culinary training of the head chef shines through in his creative menu which uses local produce where possible. This eatery is the ideal location if you're travelling as part of a group, as you can make the most of the set menus, where you can feast on two or three courses at a prix fixe price.
The Blue Bicycle prides itself on being one of York's most talked about restaurants. This unique restaurant is found in a former brothel, with pictures of its former residents found hung on the walls. The friendly atmosphere ensures that you'll want to return, whilst dishes such as the pan-fried fillet of Red Mullet, Saffron Potatoes, Chorizo emulsion and Sausage, shaved Fennel and the pan-seared fillet of Hake, Napa Cabbage, carrots, smoked bacon, Surf Clams, smoked Bacon velouté leave you wanting more.
York is also home to an enviable street food scene, where you can pick up mouth-watering Indian bites, fresh fish dishes and fantastic falafel. These stalls pop up all around the city, so whilst exploring the side streets make sure to keep your eyes peeled for these hidden treasures.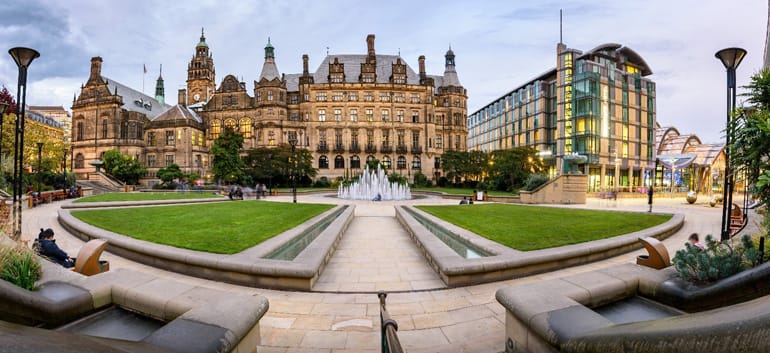 Whether it's your first-time visiting Sheffield or you 100th, you'll find a new place to fall in love with. Although a centre for students, Sheffield is also home to an array of independent eateries with exceptional menus. From pizzerias and luxurious pasta dishes to breakfast joints and cheaper eats, there is a variety of different flavours waiting for you to try. Plus, for those who are interested in craft beer, sipping on one of the many that are brewed in the area is sure to be a welcome addition to your meal. Sheffield is said to be the birthplace of the British craft beer movement, so expect a plethora on offer.
"A lot of traditional recipes from the region are packed full of soul", shares Stephen from North East Food. "The mining industry and financial hardships of the region meant making the most of what was available, a lot of which came from allotments. This meant that a lot of traditional dishes are made using root vegetables, from stews to casseroles.
For example, one of the most popular North East dishes is panacalty. But there's an incredible amount of debate as to what the recipe should be because people would use what they had. Some people insist it cannot be without black pudding, others say it is sacrilege for black pudding to be anywhere near the plate! But regardless of which recipe a family follows, you'll always find a huge amount of passion behind it. It's these dishes that remind any Geordie of growing up and their grandparents cooking. It's the passion and soul in our comfort food that sets the North East apart."
When visiting, you'll be welcomed by a variety of different places to dine at, from independent pubs to fine dining restaurants. At Juke and Loe , you can enjoy traditional British cooking that utilises seasonal ingredients to create a cohesive menu. Whether you're looking for a fantastic brunch, lunch, or dinner option, you'll love their relaxed and informal dining experience in a friendly and unpretentious environment.
Not only has Rafters been listed for a Michelin star, but it has been awarded 2 AA Rosettes for excellence, making this restaurant a must-visit on your next trip to Sheffield. Their set menus remove the stress of having to pick between their incredible dishes and ensure that you'll sample the best of what they have to offer.
For something more casual, try Hidden Gem or the Rhubarb Shed Café for a friendly setting with great food. Similarly, a trip to The Doctor's Orders offers everything from hearty burgers and fish dishes to beef brisket and pies, meaning that you're sure to find something to tuck into.