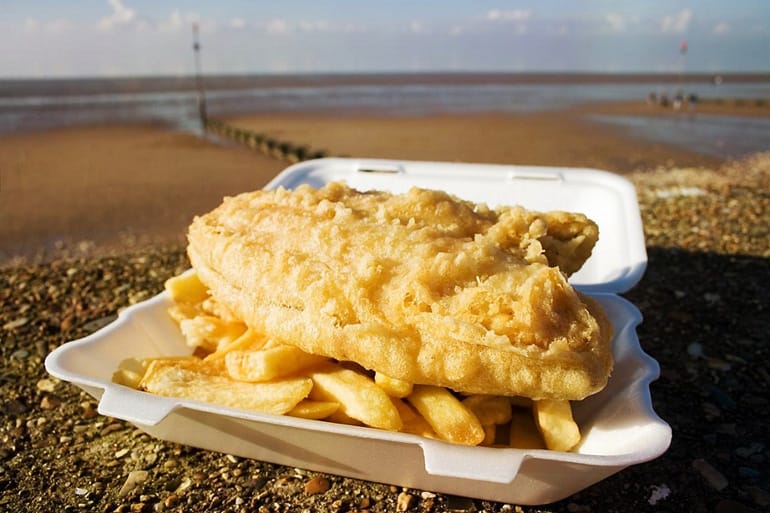 F rom our pork pies to our fish and chips, there are some truly remarkable dishes to be enjoyed all over the country.
Whether you're planning a cheap UK getaway or a luxury retreat, we've put together a guide of some of Britain's most famous dishes and some of the amazing places you can try them on your next holiday.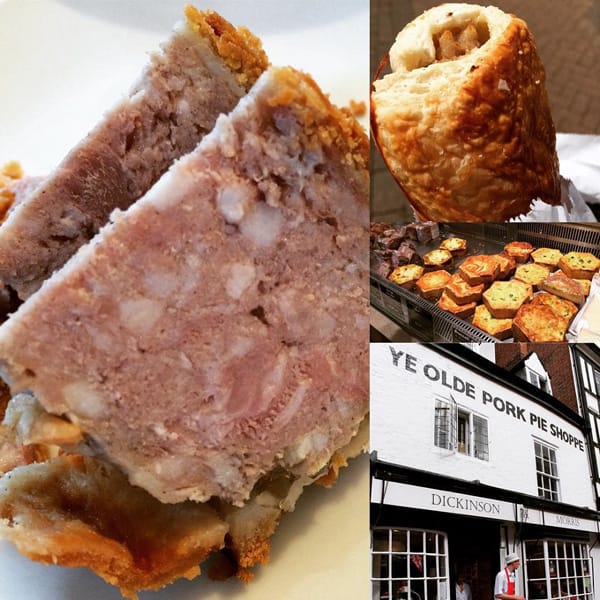 A staple at Christmas and any birthday buffet, the Melton Mowbray pork pie originates from - you've guessed it - Melton Mowbray, Leicestershire. The pork pie gained popularity from fox hunters back in the 1800s, and has been a British favourite ever since.
Where to try:
Ye Old Pork Pie Shoppe , Melton Mowbray
The oldest and only remaining pork pie shop in Melton Mowbray, you're unlikely to find anything more authentic than this! The bakery is the life and soul of Dickinson & Morris pork pies, with their branded pork pies available in supermarkets across the country.
"In the world of pork pies," says Stephen Hallam, an associate at Dickinson & Morris, "Mowbray Pork Pies are positioned as the premier pork pies of choice.
"We strive hard to maintain high standards of quality in everything we do, from the service we give, the quality of our pies to the facilities for our people."
Nice Pie , Melton Mowbray
Also based in the birth place of the pork pie, family run business Nice Pie are passionate about using quality, local ingredients to ensure their award-winning pork pies are nothing short of flavoursome.
Due to their success, the business has since expanded to include an on-site farm shop and tea room – the perfect place to stop off and enjoy one of their many pork pies with a hot brew.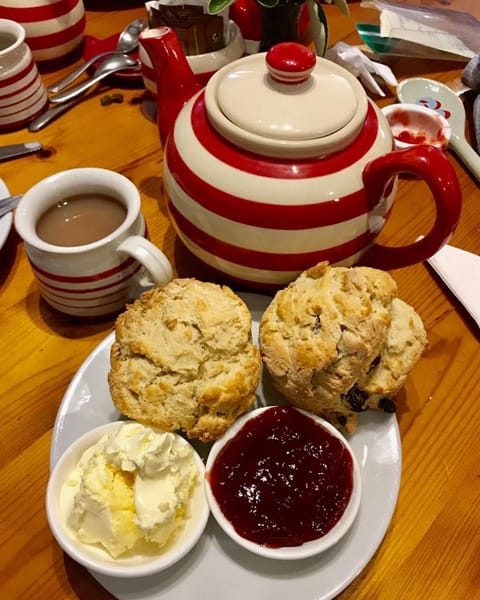 The exact origin of the cream tea is unclear, but whether you prefer your cream tea the Cornish way or the Devonshire way, we can all agree that the cream tea is a real treat for the taste buds.
Where to try:
Hele Mill , Ilfracombe
A 16 th century working watermill set in tranquil gardens, award-winning Hele Mill offers its visitors a truly one of a kind cream tea experience.
As well as being able to tour the mill, visitors can enjoy a traditional cream tea baked on site by the miller's wife using stoneground flour from the mill.
"Our scones are freshly made throughout the day," says Kathy Jones, who runs the mill with her husband David. "We offer three types: plain, fruit and savoury with a generous quantity of cream and jam. We also offer Devonshire splits and thunder and lightning for a more traditional experience."
The Singing Kettle , Torquay
A short distance from the seafront, The Singing Kettle is a great place to pop in for a cream tea after a stroll along the beach.
Cream teas are warmed in the oven and served with authentic Devonshire cream, jam and loose leaf tea. Whether you're vegetarian, gluten free, diabetic or reducing your sugar intake, The Singing Kettle has cream tea alternatives to suit a range of tastes and dietary requirements.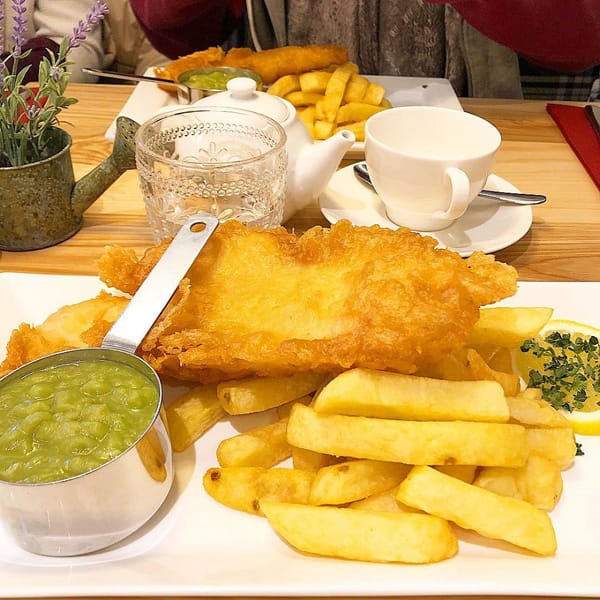 Fish and Chips
A takeaway favourite, fish & chips first gained popularity in the 1860s. 50 years later, the UK was home to over 24,000 fish & chip shops, with the dish being one of the only British dishes not to be rationed during WWII.
Miller's Fish & Chips , York
Named as the UK's best independent chip shop 2018, Miller's fish & chips are something to behold. With customers travelling hours to sample the goods. Fish & chips don't get much better than this!
Quality is the chip shop's highest priority, says co-owner David Miller: "Our fish is line-caught from the MS Leinebris vessel in Norway and MSC certified. This ensures the highest possible quality as everything is frozen within three hours of being caught.
"Only the best ingredients are used to make our fish and chips; from the oil we're frying to the farms that supply our peas and potatoes."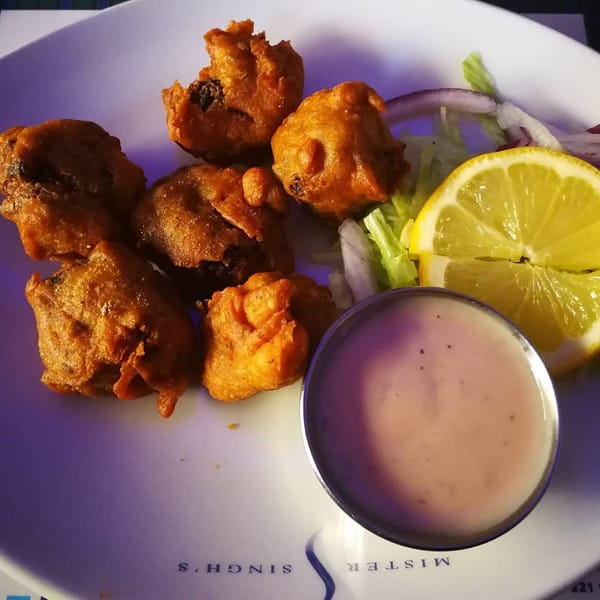 A national dish of Scotland, haggis is savoury pudding made with a sheep's heart, liver and lungs. Traditionally, the dish was encased by wrapping it in sheep stomach, but modern day recipes usually use artificial casing instead.
Mr Singh's India , Glasgow
For a twist on traditional haggis, Mr Singh's India is the place to go. With four generations of the family working in the restaurant, the business describes themselves as a 'fusion', mixing both their Indian and Scottish heritage in their recipes (the staff even wear kilts!).
From adding a variety of spices and Masala ingredients to frying the haggis as a pakora, Mr Singh's will change everything you think you know about haggis and offer you a truly unique experience.
Café Gandolfi , Glasgow
If you're looking for authentic haggis, Café Gandolfi is a fantastic choice with a long-established customer base that still return regularly (but with a new generation of children and grandchildren in tow!).
Assistant manager Fiona puts the Café's success down to the source: "We obtain our haggis from Cockburn's of Dingwall, winners of the first ever Scottish Champion Haggis Makers award in 1976. We can confirm they have been making delicious haggis ever since and we are proud to say it has been on our menu for over 30 years.
"Café Gandolfi is one of the few places in the city centre that has been continually serving haggis throughout the years and I think that is why it is loved and trusted by the locals and tourists alike!"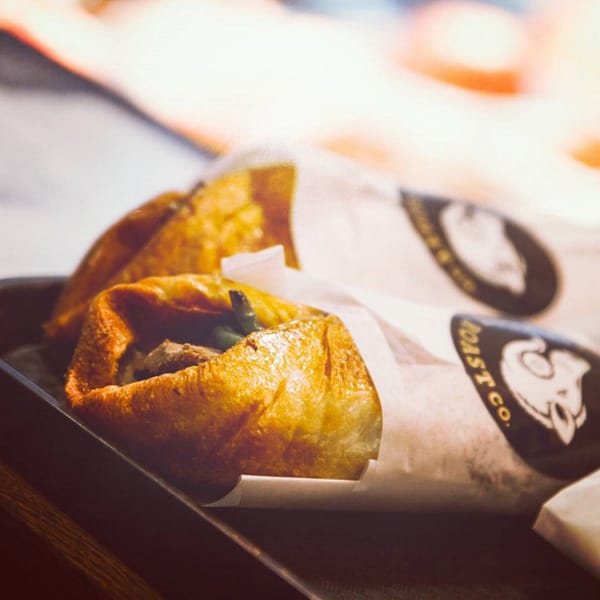 Anyone will tell you that a Yorkshire pudding is an essential component to a British roast dinner. But a Yorkshire pudding is not just for Sundays, as it can also be enjoyed in larger quantities, such as being filled with bangers and mash and served as a main meal.
The York Roast Co. , York, Chester, Shrewsbury, Salisbury
If you're looking for Yorkshire pudding heaven, The York Roast Co. serves just that! Enter the YorkyPud wrap – a Sunday lunch wrapped in a giant Yorkshire pudding. Need we say more?
Wayne Chadwick, managing director of The York Roast Co., says the company has been welcoming customers from all over the country: "When we launched the YorkyPud wrap last year it caught the imagination of the nation and word spread rapidly through social media and mainstream news. People just love it!"
The Crooked Billet , Tadcaster
Speaking of giant Yorkshire puddings, The Crooked Billet offers a Yorkshire pudding that's show stopping in size and a taste sensation when paired with the business' homemade meaty gravy.
Each giant Yorkshire pudding comes with gravy, mash and vegetables and your choice of filling.
The Crooked Billet even offers a Yorkshire pudding challenge , which consists of a giant Yorkshire pudding with fillings as a starter, main and dessert.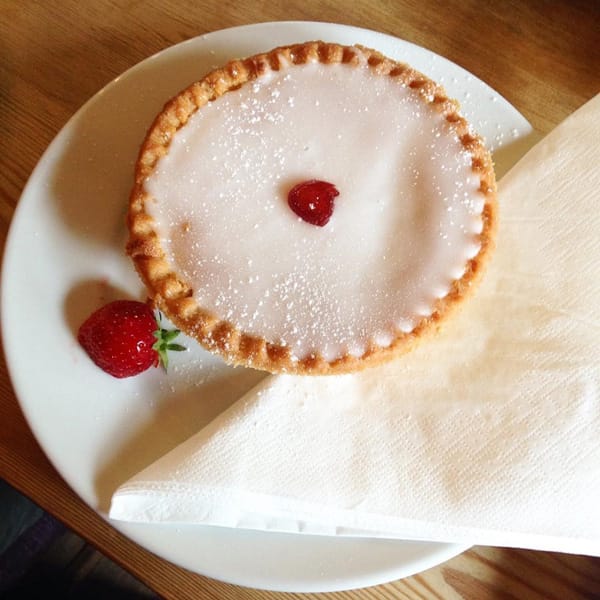 We know that Bakewell is the home of this famous British tart, but apparently there's no concrete evidence to suggest that's true . This is because the treat was originally based on the Bakewell Pudding, which did originate there, but it can't be confirmed for the Bakewell Tart.
Regardless of its origin, Bakewell still prides itself on being the hometown of the Bakewell Tart, with three shops claiming to use the original and highly secret recipe
The Old Original Bakewell Pudding Shop , Bakewell
If you're looking for authenticity, this is it! The Old Original Bakewell Pudding Shop claim to offer the best Bakewell Tarts around: "We ensure all our products are to the highest quality and freshness! Our carefully refined methods and famous traditional recipe ensure that you will not enjoy a finer pudding anywhere."
As well as offering their range of puddings and tarts for shipping, you can also visit their Bakewell bakery and restaurant for a quintessential Bakewell Tart experience.
Tart , London
From a scrumptious quiche to mouth-watering pastries, Tart is passionate about, well, tarts. Their Instagram is chock-full of them , and they are truly a thing of beauty.
In terms of Bakewell Tarts however, 'Chief Tart' Adam said, "We don't buy in our tarts, we bake them ourselves using quality pastry. We use real fruit in the mix and the finished product is very appealing.
"We're the only business with a focus on baking the best tarts money can buy."
Image credit: Andrew Dunn , @hill_br, Instagram , @blue_eye_travel, Instagram , @zararetallick, Instagram , @theyorkroastco, Instagram , @alishmarywotsit, Instagram , @jhenery, Instagram