H ave you ever wondered what a Great Little Break might look like? Have you ever wondered how you could spend your time on one of our UK short breaks ? During the summer, I was able to experience my own Great Little Break in the vibrant city of London. I enjoyed an overnight stay in a central London hotel, I had train journeys in and out of the city included and I also received tickets to an award-winning show on the West End.
Journey with me on my great little getaway to England's capital city, follow my trip as I explore a breadth of attractions and landmarks, and maybe take inspiration for your next Great Little Break..
Day One
Arrived in London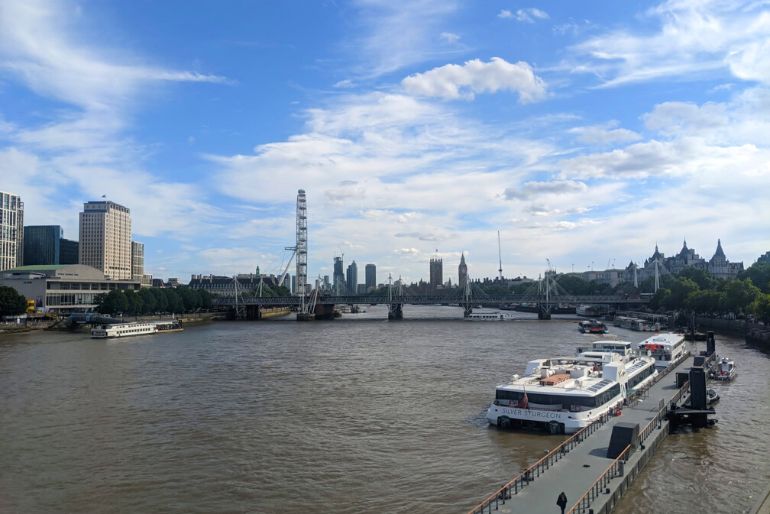 As we arrived at London Euston station, we were welcomed by glorious sunshine, a pleasant rarity in the capital city! From here, we enjoyed a comfortable stroll to The President Hotel, taking in the sights of the city as we wandered along (the hotel is conveniently located less than a 15 minute walk from London Euston station).
Our 'Great Little Tip':
For an overnight getaway, make sure to pack light when travelling in and around London!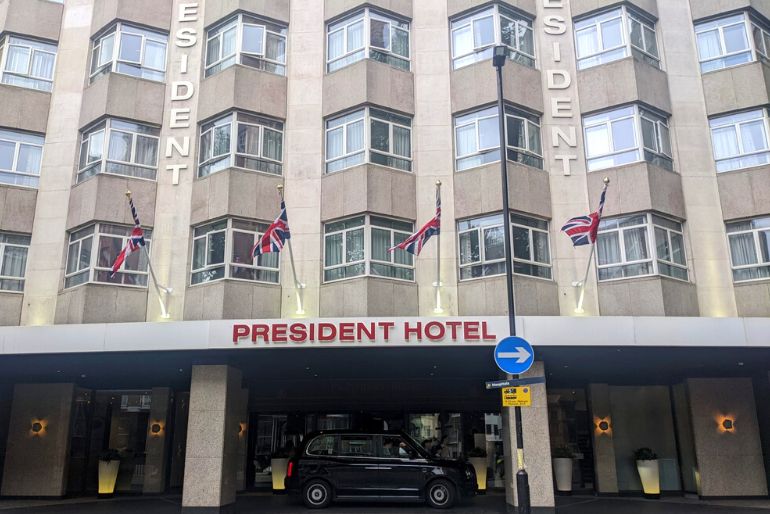 Overlooking a picturesque square in Bloomsbury, we arrived at the President Hotel. Deceptively unassuming from the outside, the President Hotel boasts stylish, modern interiors and exudes sophistication as soon as you step into the lobby. We received a warm welcome from the friendly staff and noted the many facilities the hotel had to offer, including a bar and restaurant. The President Hotel proved to be the perfect base during our stay.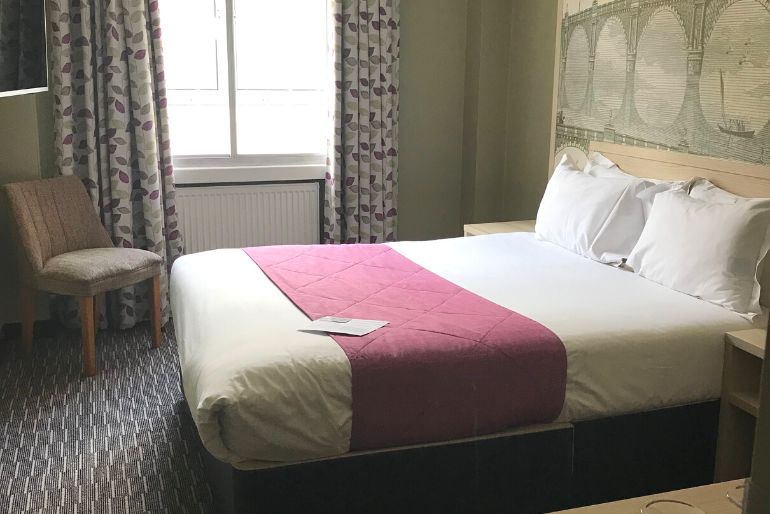 Boasting an impressive 6 floors, I was pleased to see the hotel offered lifts to each for! I arrived at my double room on the first floor of the hotel and was greeted by a spacious and clean room, equipped with a flatscreen TV on the wall, tea and coffee making facilities and an (extremely!) comfortable bed, plus plenty of space to stretch out and make myself feel at home. I was particularly impressed by how quiet the room was, even in such a central location!
Our 'Great Little Fact':
In the summer of 1963, the famous rock pop band The Beatles moved from Liverpool to London, and the President Hotel became their temporary home before they moved to Mayfair!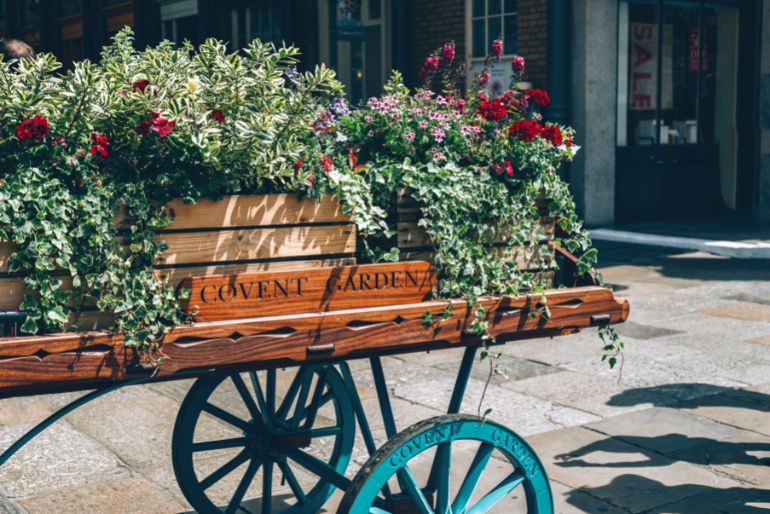 With time to spare before the show, we wandered around the surrounding area to find somewhere to eat. It's safe to say that our options were not limited! With buzzing locations such as Leicester Square and SOHO within walking distance of the hotel, eateries and bars were plentiful. We found ourselves at Covent Garden , a popular shopping, dining and entertainment hub in London's West End. Soaking up the atmosphere of this vibrant spot and after being sufficiently replenished, we headed off towards the theatre (only a 5 minute walk away from Covent Garden).
Theatre Experience - 'Disney's The Lion King'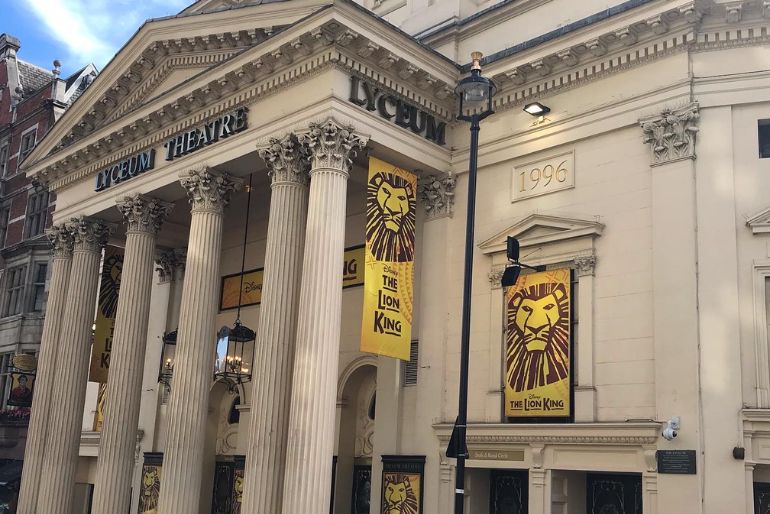 From Covent Garden, we wandered to the Lyceum Theatre, home to Disney's The Lion King , a multi award-winning musical based on the 1994 Disney film. Seated in the Dress Circle, we had the perfect view to take in everything happening below on (and around!) the stage.
From the moment the show began, I was captivated. Boasting ingenious costumes, incredible choreography and spectacular staging, Disney's The Lion King was a visual delight. I was gripped with a fierce nostalgia for the film I had grown up with and enjoyed every minute of this incredible production.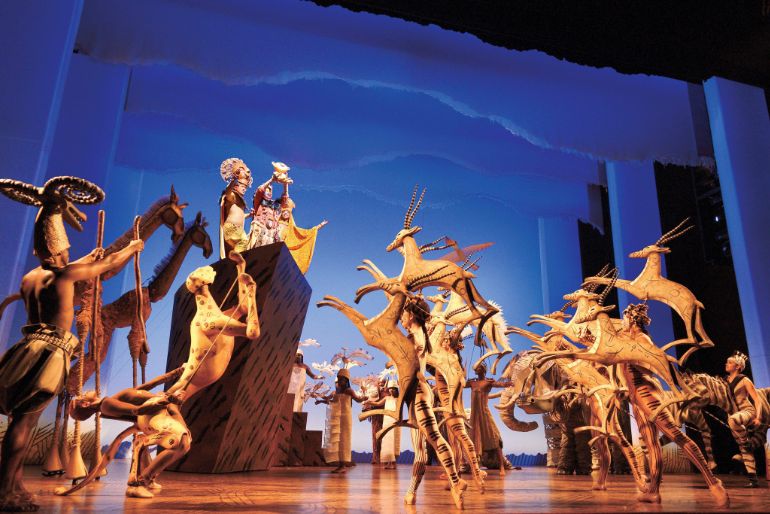 The puppeteering was masterful and visually outstanding. We were transported to the Serengeti and immersed in this spectacular world bursting with glorious colours, outstanding effects and enchanting music. Equal parts hilarious and poignant, I would recommend this show to anyone and everyone.
Once the show was finished, we walked back to The President Hotel (although Russell Square tube station is conveniently located just outside the hotel, the walk was a welcome excuse to stretch our legs after being seated in the theatre and took less than 20 minutes). Returning to the hotel, I sank into the comfortable bed and enjoyed a peaceful night's sleep.
Click here to discover all of our Great Little Theatre Breaks.
Day Two
Breakfast at The President Hotel
We began our day with a hearty breakfast, served as a buffet where we were free to choose from a selection of pastries, cereals, an assortment of fruit and yoghurts and of course, a full English breakfast. After tucking in, we checked-out of the hotel and headed out into the city to begin the second day of our staycation .
Tower of London & 'Superbloom'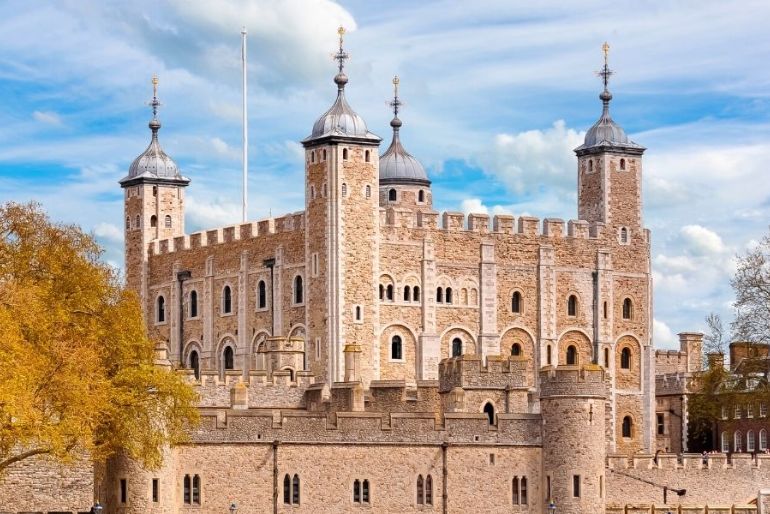 Our first tourist spot of the day was the impressive Tower of London . Located on the banks of the River Thames, this prominent World Heritage Site boasts a breadth of Royal history. We enjoyed walking around the outside of this fascinating landmark free of charge and were able to take in its imposing grandeur (through a light drizzle of typical British rain!).
Our 'Great Little Fact':
The Crown Jewels (located in the Tower of London) boast a staggering 23,578 gemstones and are still under armed guard protection!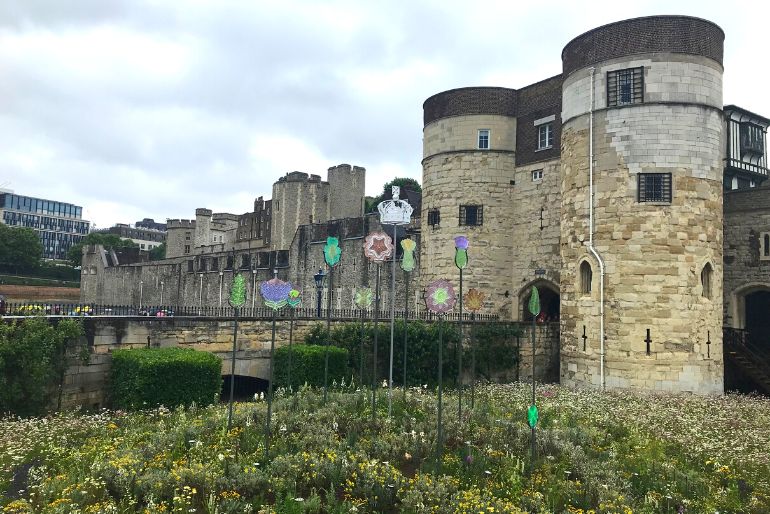 During our visit to the Tower of London, we were able to experience a glimpse of the newly installed 'Superbloom', a visual display of over 20 million flowers transforming the Tower's moat to celebrate the Queen's Platinum Jubilee. This all-new natural landscape is the first stage in a permanent transformation of the moat. For years to come, the Tower's moat will be a new habitat in the heart of London and a green haven for pollinators, insects and seed-eating birds.
For the full, immersive experience, click here to book a break with Superbloom tickets included!
City Cruises River Tour - Tower Pier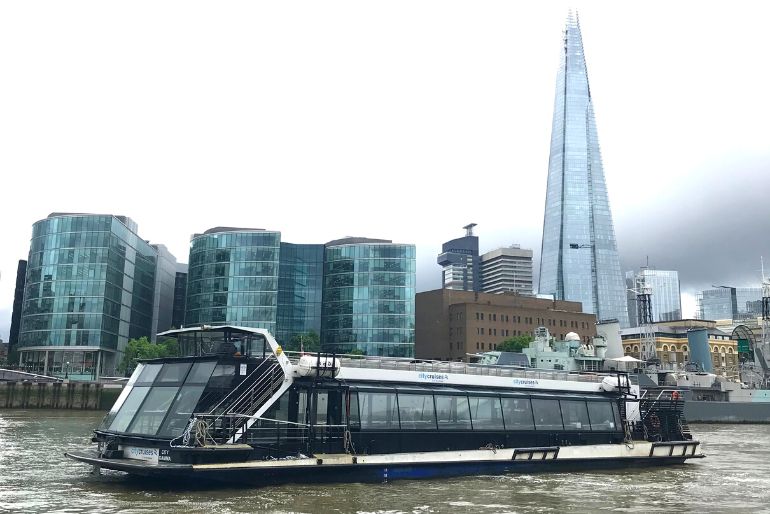 No trip to London is truly complete without a spot of rain! Battling the elements, we cruised on City Cruises from Tower Pier along the River Thames with our animated tour guide, admiring the views from the top deck (through a now heavy downpour of rain). I was particularly impressed with the live commentary from the crew members who not only made it engaging and informative, but also hilarious!
Starting at Tower Bridge, we cruised along and took in the sights from the river for approximately 40 minutes, learning interesting facts along the way.
Our 'Great Little Fact':
Did you know, it only takes 5 minutes to raise Tower Bridge?
Westminster Pier - Big Ben & Houses of Parliament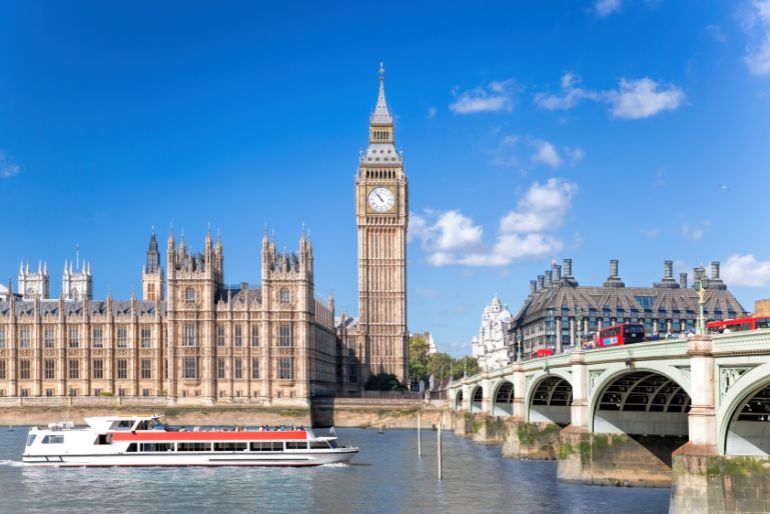 Once we had finished our windswept cruise, we disembarked (a little dishevelled) at Westminster Pier, located directly opposite the towering Big Ben. From this spot, we were able to wander at our leisure around the area, admiring some of London's most iconic landmarks, including Big Ben and the Houses of Parliament.
Our 'Great Little Fact':
Did you know, 'Big Ben' isn't actually the official name of the landmark? This actually refers to the bell inside the tower!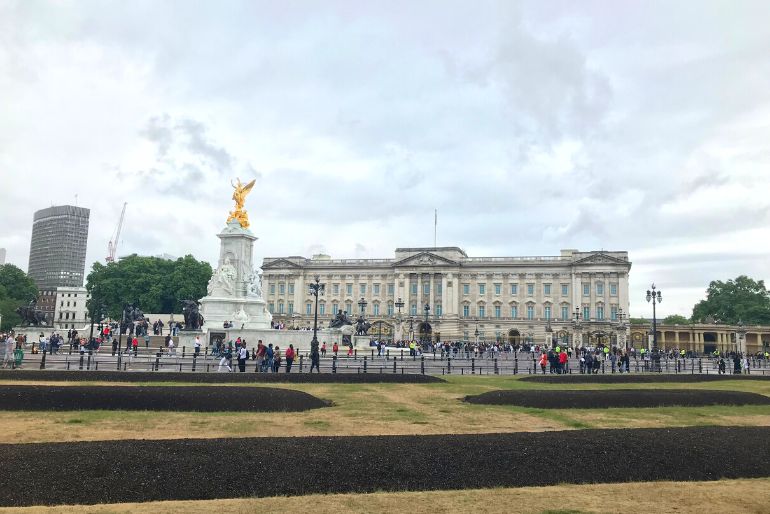 Last (but certainly not least) we ventured past the scenic St James's Park and made our way to Buckingham Palace, an iconic landmark in London. Standing proudly, a sea of tourists flocked to capture a glimpse at the magnificent building.
Our 'Great Little Fact':
Did you know, there are a staggering 760 windows and 1,514 doors at Buckingham Palace!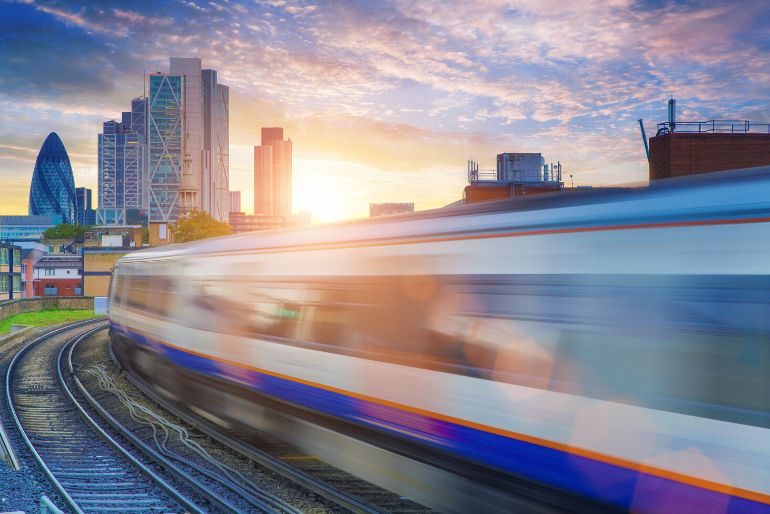 Wandering back through the scenic Green Park, we ended our journey by travelling on Green Park underground back to London Euston station and said farewell to the capital city as we (reluctantly!) ventured home.
Please note: this a personal account of a Great Little Break and all views are my own. Catherine Parkinson, Marketing Co-ordinator.