T here's something truly unique about exploring a city. From wandering the vibrant streets and soaking up the sights, to discovering hidden gems around every corner, there's nothing quite like a city break . And what better place to explore than England's capital?
Steeped in history and culture, you'll never have a dull moment exploring London's city centre. With exciting attractions, the ripple of creativity and world-famous museums, this is a must-visit spot to tick off your bucket list.
Here at Great Little Breaks, we offer a collection of exciting London breaks , perfectly located for when you want to explore the city. Discover our fun things to do in London and see some of the best ways we think you can spend your time: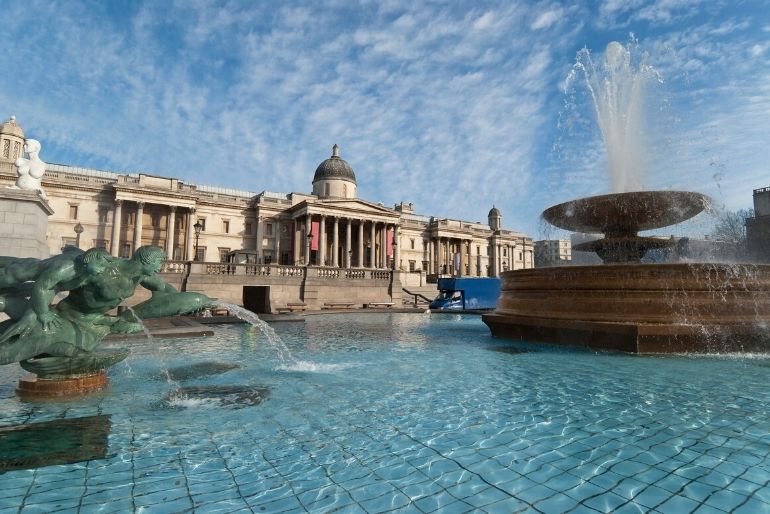 London is the perfect place to discover fascinating facts. Often offering a peaceful retreat from the hustle and bustle of London's vibrant streets, wander around these interesting museums.
Step back in time, delve into scientific research or learn something new and unexpected as you walk through our hand-picked museums we think are perfect for a day out (and many of them are free of charge):
The Welcome Collection
From Napoleon's toothbrush to hearing aids, this fascinating museum has been intriguing visitors since 1936. Stroll around the Welcome Collection at your leisure or enjoy a guided tour as you explore this eclectic museum and library exploring health and human experience.
The National History Museum
Dive into the past and enjoy fascinating exhibits and specimens from the natural world at the National History Museum ( click here to explore the National History Museum's website). Discover interesting collections comprising of 8o million items, including the iconic blue whale skeleton discovered over a hundred years ago!
London Museum of Water & Steam
Founded in 1975, this unique museum tells the story of London's water supply. Discover the city's amazing pump engines and enjoy a peaceful picnic in the beautiful Museum Garden (discover more about this fascinating museum here ).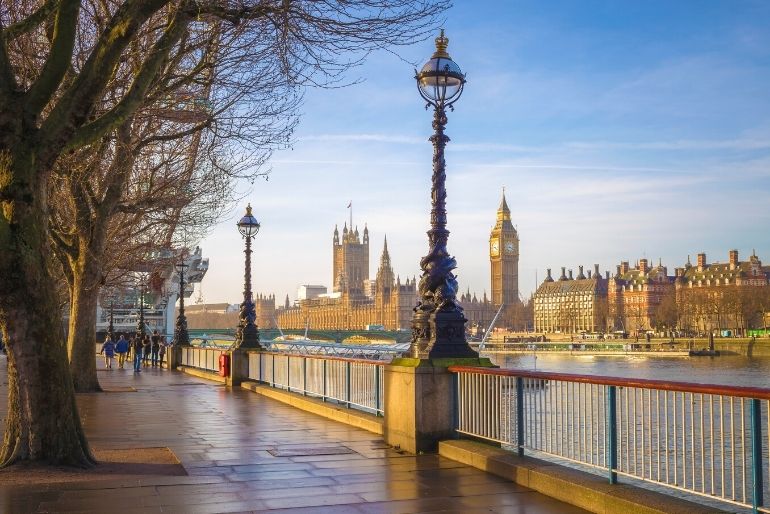 It's not hard to see why London is one of the most popular tourist destinations in the world. With many exciting attractions and famous landmarks available, you'll never get bored.
Whether you're admiring the views from high above, discovering the sights on the Thames or exploring the city by foot, there's always plenty to take in.
Emirates Air Line cable car
Soar across the Thames and experience the city from the sky. Discover beautiful views across the River Thames and enjoy London's breathtaking skyline from above with a flight on Emirates Air Line (for more information, please click here) . Look out for the Greenwich Peninsula, the Royal Docks and the 02 as you fly over the city. For a touch of romance, extended night flights offer breathtaking sunset views for you to enjoy.
Hampstead Heath
Stretching over 800 acres, enjoy some of London's most spectacular views from Hampstead Heath. This picturesque wild park boasts woodland areas and beautiful meadows, tranquil ponds to swim in (if you're brave enough to face the British weather!) and is the perfect spot for a scenic walk or picnic.
Afternoon Tea Cruises
Dine on an afternoon tea as you sail along the River Thames. Tuck into freshly baked scones, tempting sandwiches and a warming pot of tea (or coffee) as you cruise on the river and admire the city's scenic views.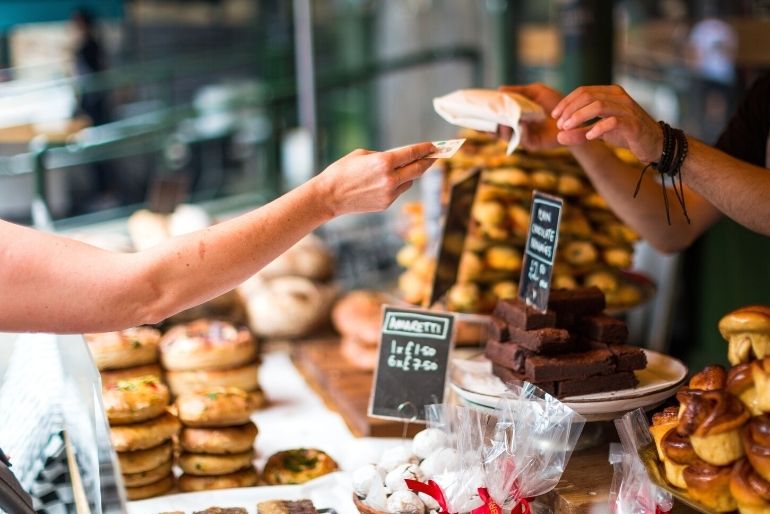 Soak up the smells of fragrant foods, discover intricate trinkets and unique antiques as you explore London's markets. From street food to flowers, clothes, books and much more, you won't want to miss exploring some of the city's best market places and best finds!
Camden Market
Boasting over 1000 shops and stalls, Camden Market is the perfect place to discover fashion, music and more ( click here to visit Cambden Market's website). Tuck into delicious street food from around the world, find the perfect gift for friends such as vintage clothes and beautiful handmade jewellery or step back in time with a classic vinyl. Once you've finished shopping, you can simply sit back as you overlook Regent's Canal and watch the world go by in this quirky market.
Southbank Centre Book Market
Discover hundreds of books at the hidden Southbank Centre Book Market, tucked away under Waterloo Bridge ( click here to visit Southbank Centre Book Market's website). From classic and contemporary novels to comic books and maps, this is the perfect spot to find your next book to delve into.
Maltby Street Market
Nestled beneath the arches of London Bridge, foodies should visit the outdoor Maltby Street Market (exclusively available on the weekend). Arrive with an empty stomach and tuck into a range of street food, from steaming dumplings to freshly baked bread and much more.
There's no business like show business...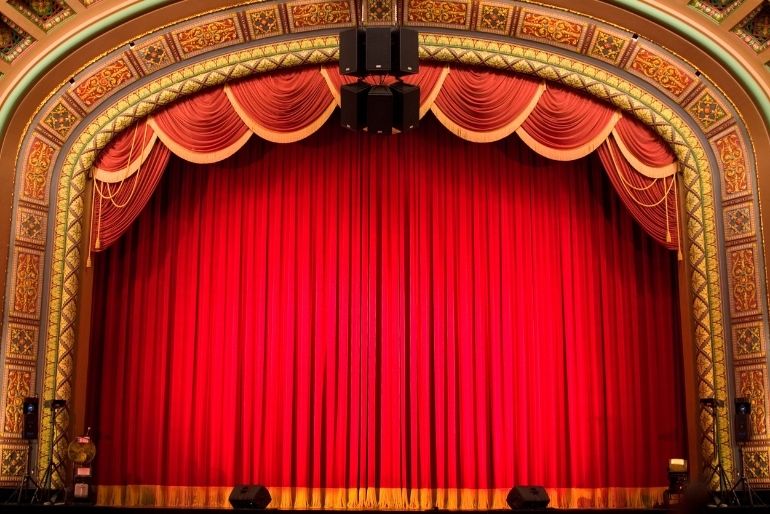 For theatre lovers, escape from the outside world and lose yourself to the glitz and glamour of a musical. There's arguably no better place to see a show than in London's West End. With a total of 39 theatres, you'll be spoilt for choice for which show to see first!
Want to experience the excitement? Why not create and book your very own London theatre break ? These Great Little Theatre Breaks include accommodation and tickets to fantastic West End shows.
It's time to sing along to your favourite songs or discover something new with our hand-picked shows that we think you'll love:
Disney's The Lion King
Based off the 1994 Disney film, enjoy masterful puppeteering with this visually outstanding, award-winning musical. Be transported to the Serengeti and enjoy a spectacular world that explodes with glorious colours, outstanding effects and enchanting music.
Did you know: the musical features over 200 puppets!
Les Misérables
Adapted from Victor Hugo's 1862 novel, immerse yourself in post-revolutionary France and follow the stories of Jean Valjean, Fantine and Inspector Javert with this heart-breaking musical. With world-famous songs such as 'I Dreamed a Dream', 'On My Own', 'Bring Him Home' and 'One Day More', you won't want to miss this musical masterpiece.
Did you know: the show has been seen by over 130 million people worldwide in 53 countries and in 22 languages?
Six The Musical
Try not to lose your head when you watch this energetic pop concert musical, giving a modern twist on the lives of Henry VIII's six wives. Sit back and enjoy 500 years of re-told Tudor history with this fun-filled performance.
Did you know: The musical was first presented by Cambridge University students at the Edinburgh Festival Fringe in 2017.