M ake the most of this sizzling summer heat wave with our short guide to some of our favourite UK destinations and things to do once you're there. The UK has no shortage of loveliness and it's never been easier to explore. Join us to discover an inspiring UK, with its picturesque walking routes, idyllic countryside and National Parks, sandy beaches and some of the best cities in the world.
Discover one of the best cities in the UK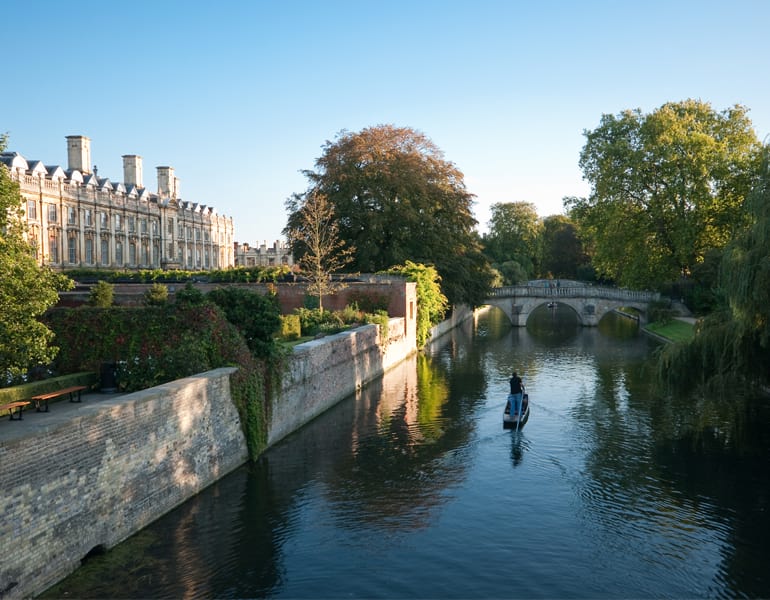 If there's one UK city you've got to visit this summer, it's got to be Cambridge. Abounding with stunning architecture, history and picturesque riverside here you will experience one of the UK best cities. Explore cobbled streets, relax in the many beautiful pubs, restaurants and quaint cafes or spend hours in one of the cities museums or art galleries.
You could even cycle through Cambridge's historical medieval passageways or better yet, go punting along the college backs, admiring the medieval architecture, the manicured lawns and the iconic Bridge of Sighs.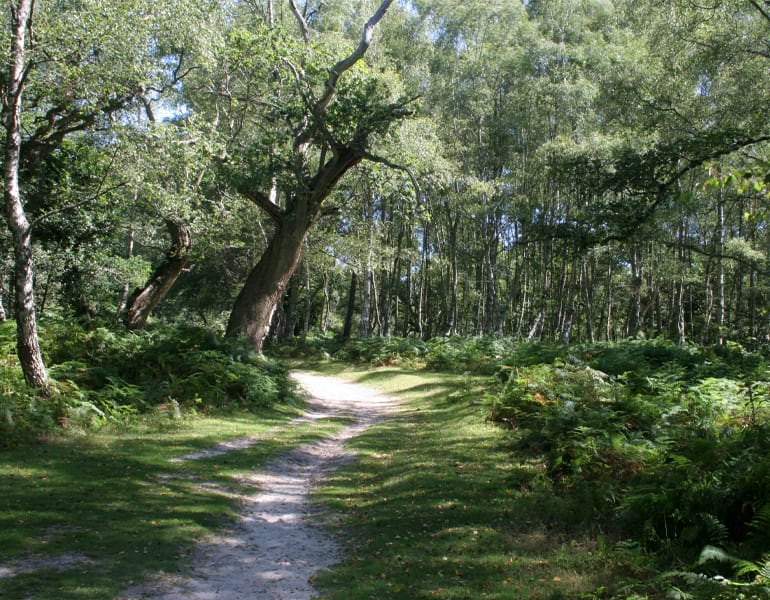 The New Forest is the place to go this summer. Think of bright mornings, long evenings, ancient woodland, pretty villages and a variety of things to do, especially for those who love exploring on foot. Enjoy easy to follow walking routes leading you through the unique national park, witness the famous free roaming ponies, donkeys, cattle and deer or "forest bathing" – the Japanese medicine of simply being in the forest to improve your overall mood and forget your daily worries.
Experience romance in London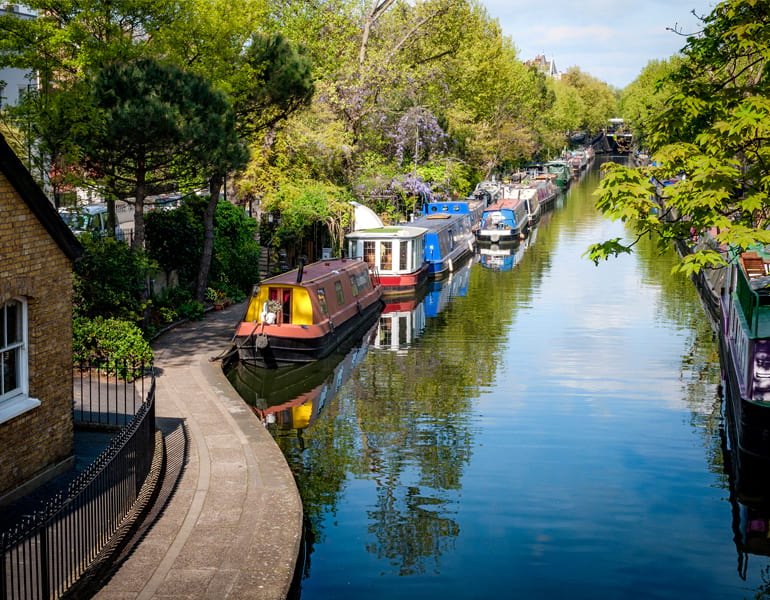 Romance in London isn't just for Valentine's Day and summer is the perfect time to experience it. Enjoy a candlelit dinner at any of London's most romantic restaurants, indulge in a good coffee in the independent and quirky coffee shops, spend the night in a boutique hotel room or soak up the skyline from The Shard along with a glass of champagne.
For a truly romantic summer evening, explore the city's hidden gems walking hand in hand. Head over to Little Venice for quaint floating markets and an abundance of waterside restaurants or wander around Hammersmith Bridge where you could watch the world go by in one of the many pubs along the waterside.
Explore Glasgow at your leisure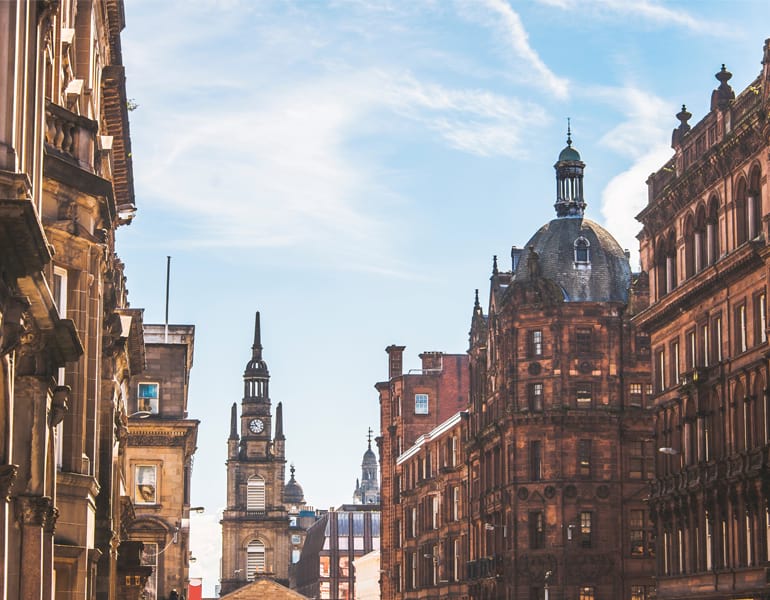 Explore Glasgow, one of the liveliest and most cosmopolitan destinations in the UK. With its buzzing streets, eclectic architecture and a reborn river, Scotland's biggest city is ideal to visit in the summer. Expect a warm welcome, world-class attractions which you can visit for free, an impressive gastronomic scene, beautiful buildings and a top place to shop.
One of the best ways to explore this vibrant city and leave your car at the hotel along with your worries is taking a hop-on hop-off sightseeing bus. The tour will take you to the city's key sights, including Glasgow Cathedral, Botanic Gardens, Riverside Museum, Glasgow Green and many more.
Visit the Yorkshire Dales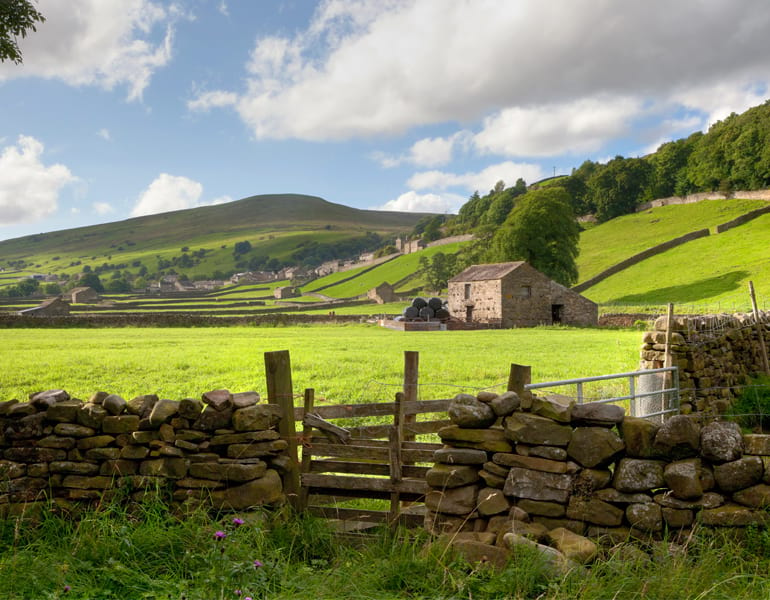 Home to outstanding scenery, charming villages and a peaceful atmosphere, The Yorkshire Dales are a great place to visit in the summer when some nights are never truly dark, and the sunsets will leave you speechless. Enjoy a riverside stroll visiting idyllic English villages, explore famous peaks or fortresses such as Bolton Castle and Skipton Castle.
Have a look at some of the best walks in the Dales, recommended by National Parks UK to find routes suitable for all along with a short description of the amazing sights, history and legends you will stumble upon on your adventures.
Gaze at infinite sea views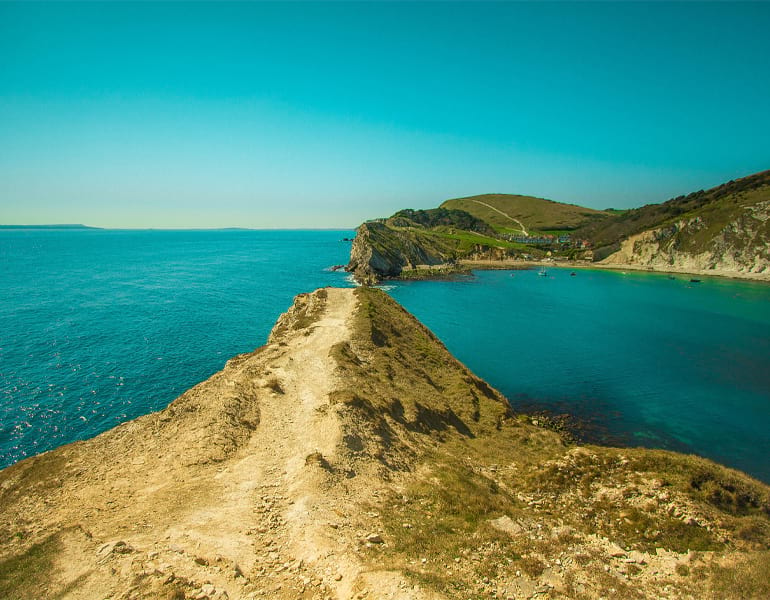 You don't need to head abroad this summer, with beautiful places right on your doorstep that could easily be mistaken for somewhere far more exotic. One of these fascinating spots is Lulworth Cove in Dorset - one of our all-time favourite destinations to make the most of the British summer. Crystalline waters, the sandy beach and breath-taking views will open your appetite to discover more locations of this kind in the UK.
Go ahead, make the most of what the UK has to offer this summer, keep your passport in your drawer and venture to any of these amazing locations to find yourself on spectacular beaches, gazing at spectacular views or learning more about the UK's rich history.