S teeped in art, history and culture this UK destination has it all. If you're searching for cosmopolitan cities, areas of outstanding natural beauty and Unesco World Heritage sites you will find them all here, waiting to be explored. Join us on our journey to discover iconic sites and extraordinary stories that make The Midlands and Central England a top UK destination throughout the year.
Ironbridge Gorge World Heritage Site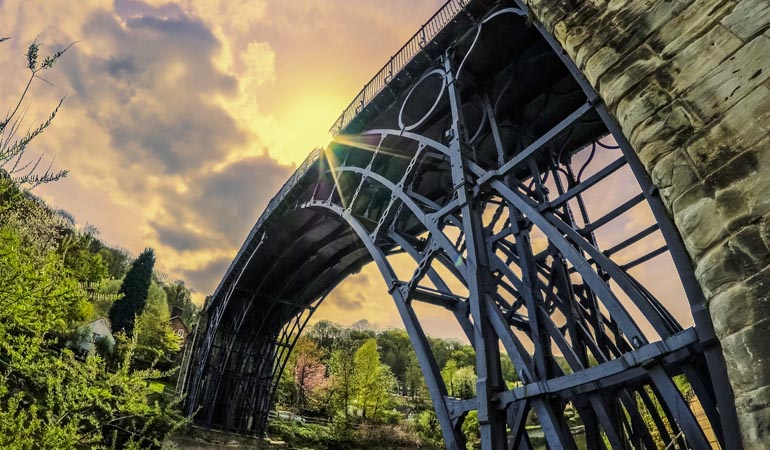 The mighty Ironbridge stands as one of the greatest symbols of where the Industrial Revolution began. Erected over the River Severn at Coalbrookdale, the bridge attracts visitors from all over the world. The extraordinary structure, built in 1779 dominates the small town that takes its name and visitors can experience beautiful views of the River as they cross.
Iconic Steam Train Journeys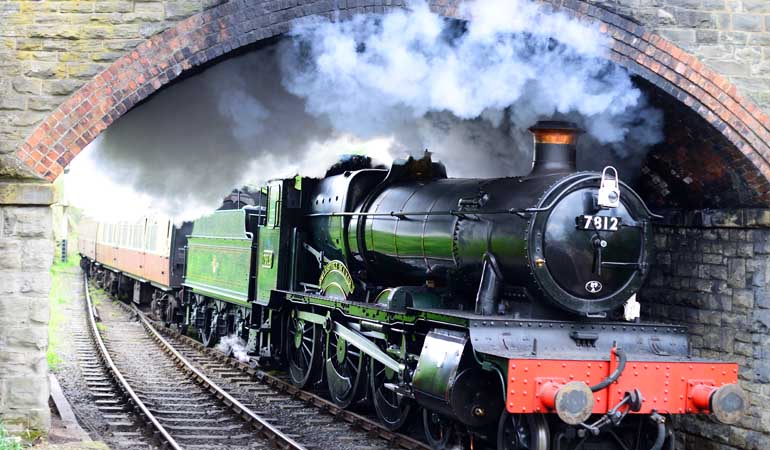 There are steam trains and miniature railways all over the Midlands offering a great day out for everyone. The most well know being the Severn Valley Railway with over 60 working vehicles all with historical importance. Climb aboard the Severn Valley Railway journeying from Kidderminster to Bridgnorth stopping off at Bewdley, Arley, Highley and Hampton Loade and enjoy the old-fashioned charm of steam travel.
With a long and complex history it comes as no surprise the gin and tonic is one of Britain's favourite drinks. Gin was claimed by many to have been invented in Holland in the 16th century and gradually made its way to the UK, becoming a drink of choice. However, by mid-19th century gin came to be considered a more refined drink, perfect for a classy gentleman.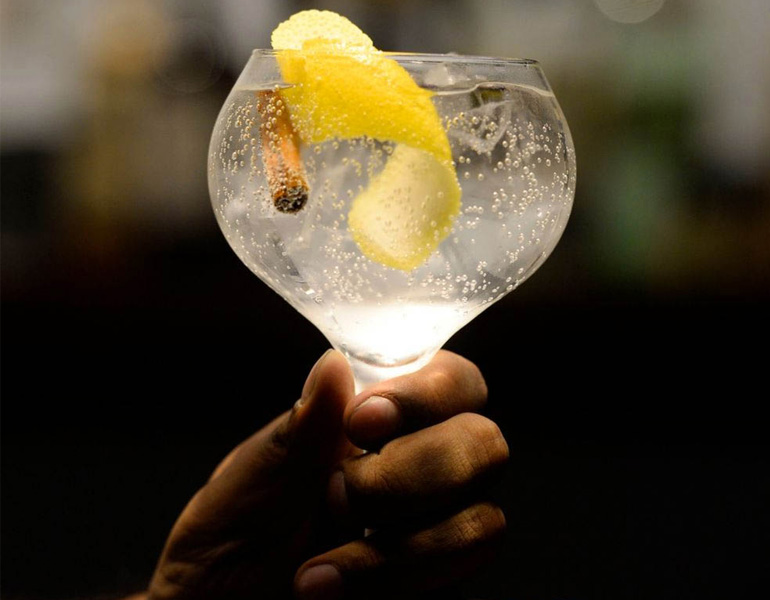 Believe it or not, one of Birmingham's hidden gems holds the title for the best gin list in the UK, according to industry experts. Located on Cox Street, 40 St Paul's is a small, stylish gin bar stocking over 70 high-ends gins. Here gin enthusiasts are guaranteed to find the best gin and tonics, a perfect treat for connoisseurs looking for unusual combinations and homemade tonics. If you're new to gin and you want to give this quaint bar a try, you might just find your favourite drink.
A glimpse into Medieval times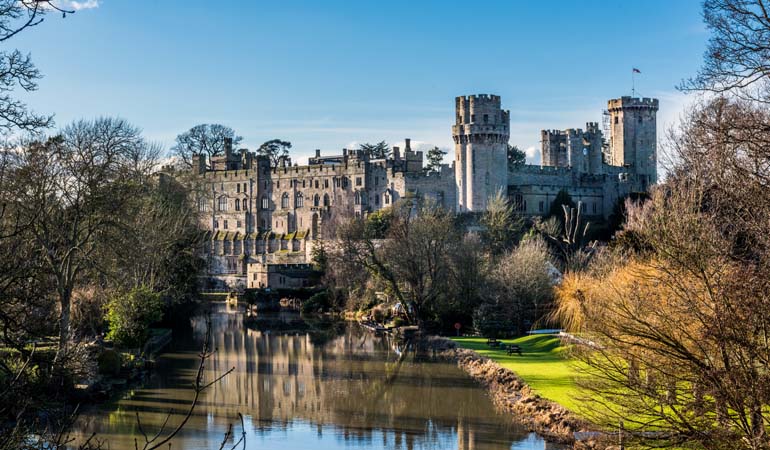 In Warwickshire, stands a castle with a gruesome past, once where only a wooden motte and bailey stood under the command of William the Conqueror now in its place is a grand stone castle offering a great day out for all.
A visit to Warwick Castle isn't for the faint-hearted, with spooky towers and a history spanning over 1100 years the castle holds a wealth of gruesome tales. Uncover a past of some of the bloodiest and most frightening times of Medieval history in the Castle's dungeons as live actors and special effects bring gruesome tales to life.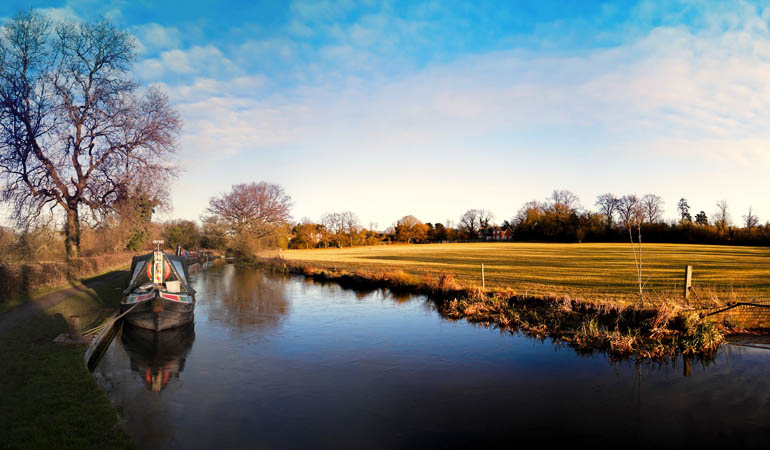 Walking is one of the best ways to explore the beautiful canals and rivers of the UK. Walking along the towpaths you're guaranteed a traffic-free route and serene views of the water. Head to the Midlands and step back through the pages of history along the canal that turned this destination into an industrial boom area 200 years ago. The Worcester and Birmingham Canal, once bustling with barges is now busy with tourist boats and keen walkers. Highlights on the route include the chocolate factory, the pretty model village of Bournville, quaint little villages and stunning countryside.
Foodie heaven in Herefordshire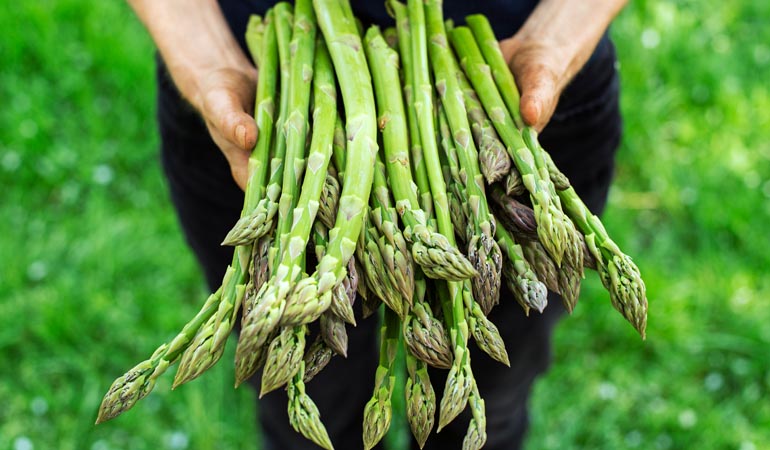 From field to fork, the produce of Herefordshire includes world renowned beef, spring asparagus to summer cider and apple juice or winter root veg, you'll find the origin of produce proudly displayed throughout hotels, pubs, restaurants and cafes across the county. It's worth knowing that the first British Vodka was produced in Herefordshire and more recently the multi award-winning Chase Vodka.