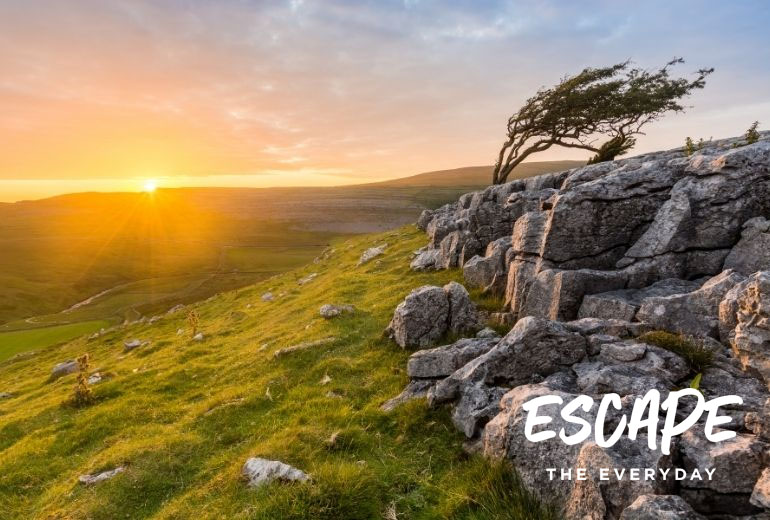 A
s the world begins to open up once more, the excitement of going on that long-awaited break is unmistakable.
Whether it's a coastal retreat with breathtaking sea views or a picturesque countryside getaway, we've all been craving those beautiful UK destinations for a short break and now is the perfect time to find inspiration for an idyllic escape, whilst feeling as safe and comfortable as possible.

Wander the charming streets of Harrogate, discover a picturesque market town in The Cotswolds or unwind with a coastal getaway with one of our Great Little Breaks, along with those little added extras, from dinner included to a lazy late check-out, to make your staycation truly comfortable.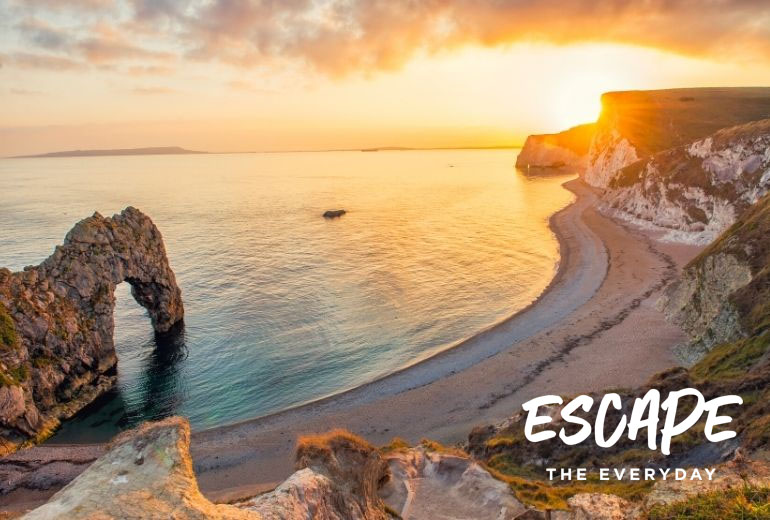 There's something special about exploring the UK's coast, from feeling golden sand beneath your toes, lapping up the sound of crashing waves and breathing in that refreshing sea air once more; the UK's stunning coastal destinations make for a perfect getaway and here are some of our favourite spots.

Bournemouth, Dorset
With seven miles of award-winning sandy beaches, a breathtaking coastline, 2,000 acres of parks and gardens and a vibrant town centre, Bournemouth is the perfect place for a relaxing staycation. Discover 185 million years of history with a visit to the outstanding Jurassic Coast World Heritage Site, perfect for a coastal walk and unwind with this seaside stay.
Escape with one of our Great Little Breaks:

Cornwall
Discover breathtaking coastal walks, glorious light blue waters, scenic countryside and picturesque seaside villages full of charm with a break in Cornwall. With nearly a third of this spectacular location being a designated Area of Outstanding Natural Beauty, Cornwall truly is a must-visit for all.
One of our favourite hidden gems is the stunning Lantic Bay near Fowey, offering the ultimate spot to discover beauty. Although the 20-minute climb down the cliff side might seem daunting, the walk is well worth it as you'll be welcomed by emerald waters, spectacular views and a secluded beach where you can unwind.
Escape with one of our Great Little Breaks:
Beresford Hotel Newquay Short Break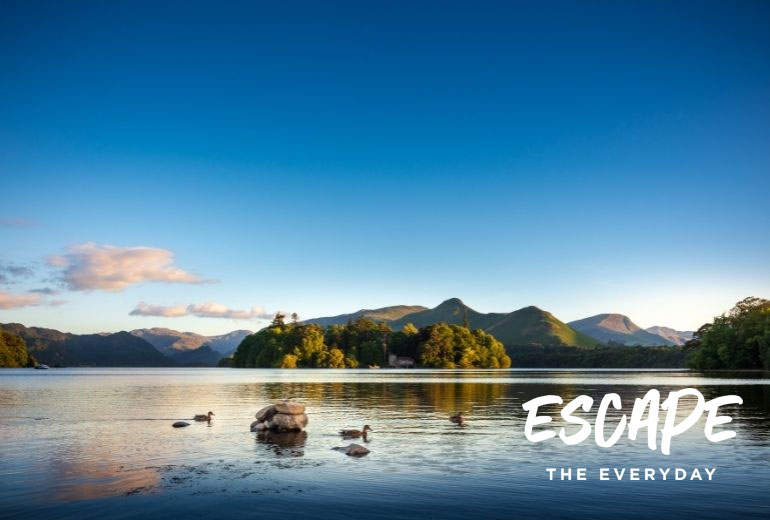 Explore the UK's hidden gems and enjoy those breathtaking views you've missed. Wake up to glorious sea views with a stunning coastal stay, enjoy rolling hills and beautifully green countryside and relax with an escape away from the busy crowds with these hand-picked destinations.
Yorkshire
Walk through tranquil hay meadows and peaceful valleys in the Yorkshire Dales, wander along cobbled streets and soak up the history of charming towns, or hear the crashing coastal waves with a Yorkshire getaway.
Yorkshire is bursting with hidden spots that we think you should explore. Surrounded by peaceful woodlands and boasting a beautiful waterfall, enjoy a tranquil walk at Janet's Foss and Gordale Scar near Malham, perfect for a scenic stroll. Said to be home to the queen of the fairies, your visit becomes even more magical.
Escape with one of our Great Little Breaks:
Crown Hotel Harrogate Short Break
West Yorkshire Country Retreat

The Lake District
Glistening lakes, tranquil valleys and breathtaking views make for a picture-perfect getaway in the Lake District. As England's largest National Park, this beautiful area offers some of the most stunning scenery, along with picturesque market towns, quaint villages and stunning countryside to be explored.
Walking enthuasiasts will love a trek to the attractive Holehird from Windermere, via Orrest Head or High Hay Wood, where you can discover the beautiful 17 acres of gardens, or enjoy the seclusion of Ennerdale Valley, a beautiful hidden gem that really is a must-visit in the Lake District.
Escape with one of our Great Little Breaks:
To All the Places You've Dreamt Of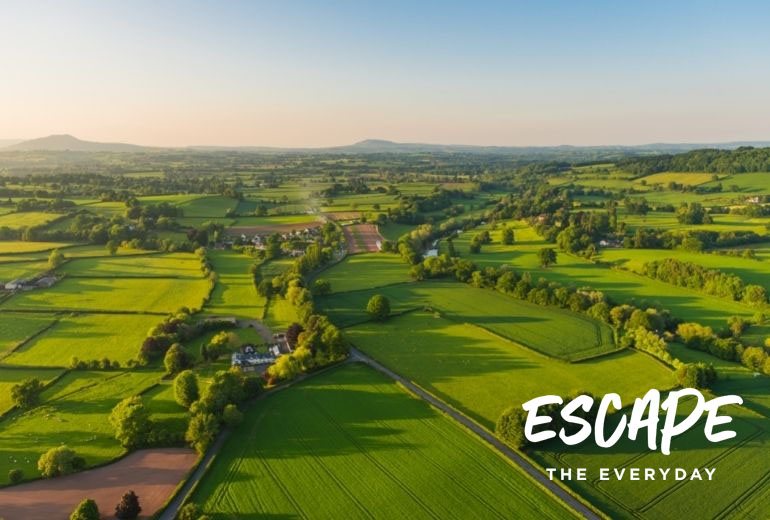 We know you've been itching to visit stunning locations once more, and now is the perfect time to find inspiration for that idyllic getaway. From ambling along attractive city streets, lacing up your walking boots and exploring beautiful country paths and lapping up breathtaking sea views, there's a place we've all been dreaming of seeing once more and here are some of our top locations that we think you'll love as much as us.

The Cotswolds
Beautiful honey-coloured stone, charming villages, rolling hills and tranquil countryside makes a visit to the picturesque Cotswolds truly memorable. Stretching across parts of Gloucestershire, Oxfordshire, Warwickshire, Wiltshire and Worcestershire, there's plenty for you to explore in this beautiful Area of Outstanding Natural Beauty.
The Cotswold's offer some of the most beautiful hidden gems in the UK. Enjoy views across the picturesque village of Snowshill as you walk the Cotswold Way, starting at Snowshill Manor, or discover the ruins of Hailes Abbey, a 13th century Cisterian abbey located near the charming market town of Winchcombe.
Escape with one of our Great Little Breaks:
Stonehouse Court Hotel Short Break

Devon
Enjoy beautiful coastlines, scenic countryside and scenic harbours in the South West of England. Offering a breathtaking location, you'll be in the perfect place for a relaxing getaway. Discover idyllic coastal paths, walk along golden beaches and enjoy stunning sunsets over the glistening sea.
Discover the outstanding Whitelady Waterfall, surrounded by beautiful, lush greenery at Lydford Gorge, perfect for a tranquil walk, or visit the largest natural lake in the South West at Slapton Ley. And of course, a break to Devon wouldn't be complete without a day at the beach. We recommend Blackpool Sands Beach, located in Dartmouth and offering beautiful golden sand, perfectly blue sea and boasting a backdrop of rolling countryside for you to admire.
Escape with one of our Great Little Breaks:
To Walls You Haven't Climbed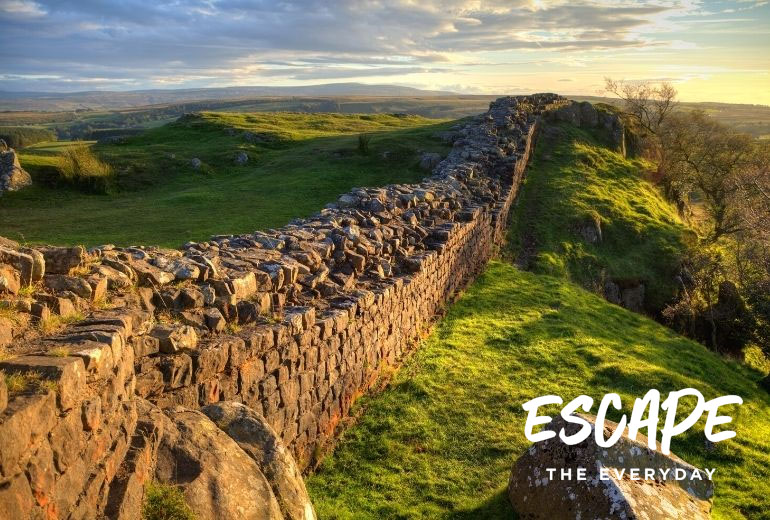 The UK boasts some of the most impressive buildings and landmarks in the world. Home to towering castles, walled cities and beautiful architecture, you'll be spoilt for choice with where to explore first.
Discover our favourite locations and some of the best landmarks in the UK:
Chester
Known for its extensive history dating back to the Roman era, be sure to visit the impressive Chester Walls that surround the city, boasting the oldest, longest and most complete defence structure in Britain. This ancient city offers an unforgettable break, with charming streets and an abundance of quirky shops to peruse, as well as the glorious Cheshire countryside offering a peaceful haven.

Escape with one of our Great Little Breaks:
Oddfellows Chester Short Break

Windsor
Discover the royal residency of Her Majesty The Queen and over 900 years of the British Monarchy at the impressive Windsor Castle, the largest occupied castle in the world. Boasting a breadth of history and covering 13 acres, it remains a working palace to this day and is a landmark not to be missed.
Escape with one of our Great Little Breaks:
Easthampstead Park Hotel Short Break
---
Our Top Tips – Respect, Protect, Enjoy!
While you await that much-needed break, here are our top tips on how you can Escape the Everyday responsibly to beautiful destinations across the UK, whilst feeling as safe as possible on your perfect getaway:
• Plan your journey ahead of time
• Respect all social distancing rules when you're out and about
• Support local independent businesses where you can
• Keep an eye out for the 'We're Good to Go' mark in restaurants and hotels
• Respect, protect, enjoy!