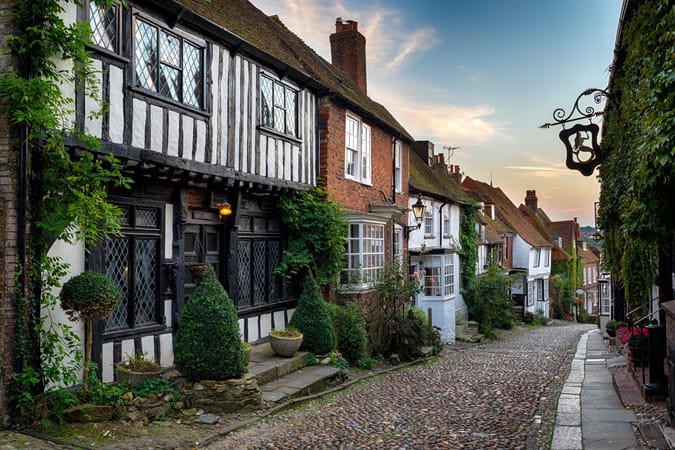 B ritain is internationally revered for its idyllic towns and villages, historical roots and picture-perfect landscapes. Although we are not a big nation, we are a beautiful one, and you will be hard pressed to find a part of our country that wouldn't look good on a postcard.
However, what is it that makes the perfect British town? Is it the residents, how close it is to the coast perhaps, maybe it's the buildings, or the wildlife? In this article we look at what makes the perfect British town, to ensure your next romantic weekend break is as picture-perfect as can be.
It is a well-known fact that in Britain you cannot be more the 70 miles from the sea. Perhaps this is one of the reasons why the British seaside town has long been a popular getaway choice for families. From Blackpool rock to fresh fish and chips on the sand, a seaside holiday brings treats to all of those who embark upon it.
Bournemouth, Dorset
Bournemouth's award-winning coastline and historic gardens make it an ideal seaside break. The golden sand, iconic Bournemouth big wheel and palm-tree lined coast could lead you to imagine that you couldn't possibly still be in England, however this South Coast resort is a lot closer to home than it may feel.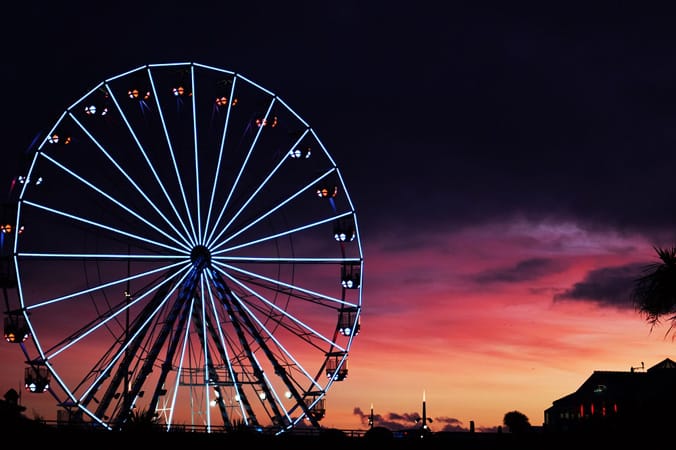 Voted the UK's best seaside town in the 2017 British Travel Awards , Bournemouth's panoramic coastal views and tropical gardens are lucky enough to have some of the warmest weather in Britain. Thanks to the nice weather, Bournemouth has over 2,000 acres of beautiful gardens and parks waiting to be explored. The most famous of which are the Victorian Upper, Central and Lower Gardens . All year round these gardens bring in visitors with not only fine wildlife and plant life but tennis courts, a war memorial, a traditional bandstand, aviary and even an ice rink in the winter months.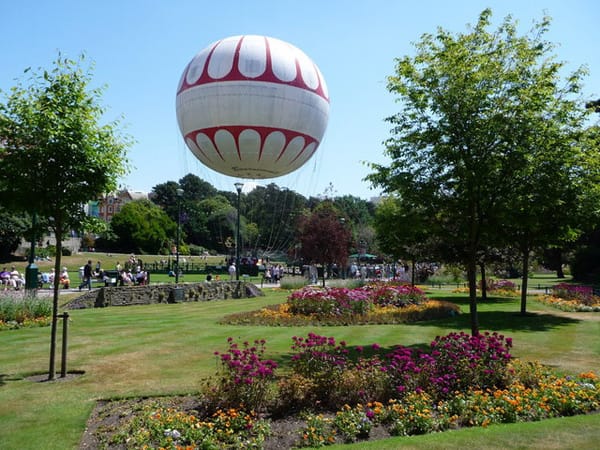 Brighton & Hove, East Sussex
Brighton & Hove has long been known for its unapologetic culture and openness. The iconic Brighton Pier should be a homestay bucket list item for all Brits, and the vivid nature of this city is what makes it so perfectly British. If you are looking for culture, Brighton is the place to go, it can barely contain itself and on every street you'll find self-expression and love reigning free over the city.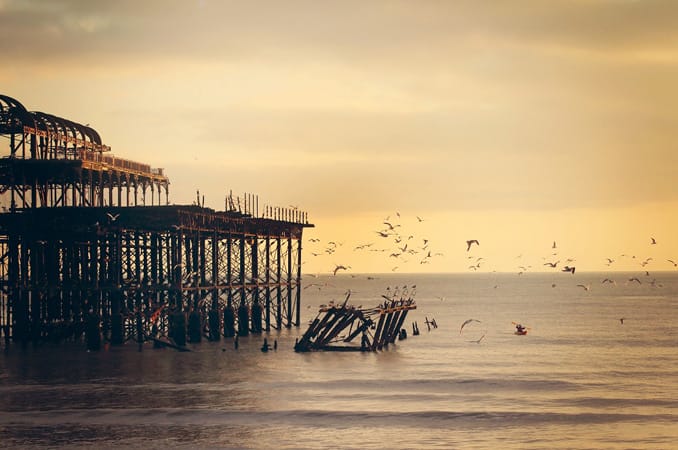 Brighton Palace Pier is an iconic British sight. Laden in fairground rides and arcades this landmark retains its century old charm despite the remains of its sister West Pier lying just down the beach after a catastrophic fire. The Brighton Palace pier offers traditional British entertainment at its best which is served up with all of the British classics like fish and chips, fresh doughnuts and of course, seaside rock.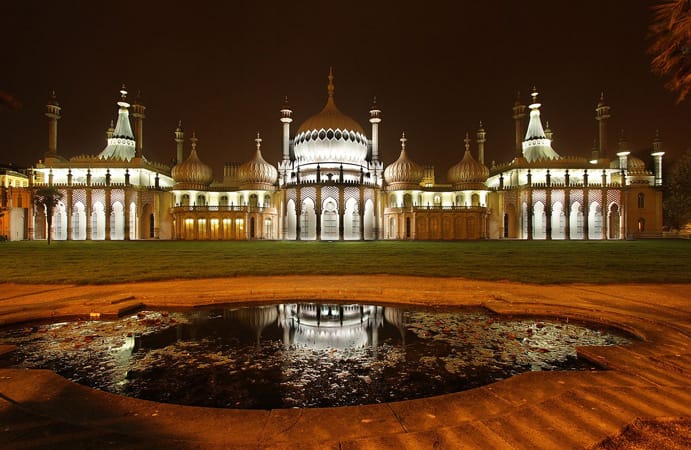 The Royal Pavilion was the party pad of King George IV and is one of the most opulent buildings in England. The Chinese-inspired design is a famous part of Sussex history, and simply adds to the mixed character of this seaside town.

Although small, Britain is teeming with history. With some of the oldest settlements in the world and traditional architecture to be found all over, it's hard to journey around the country without finding yourself face to face with an iconic part of the world's past.
Stratford-upon-Avon, West Midlands
Stratford-upon-Avon in the West Midlands is an icon of literary history and the home of William Shakespeare. The market town has over 800 years of stories is still home to many buildings that would be familiar to Shakespeare himself. You can feel a real sense of English history as you walk through the streets and imagine life as it used to be.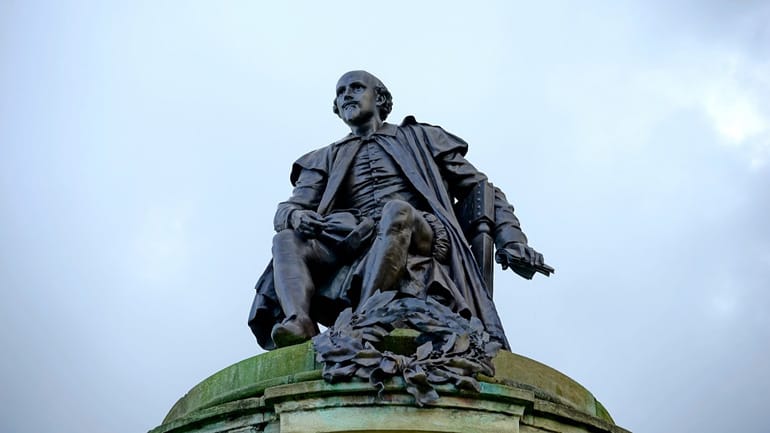 The unmistakably Tudor town has remained in a time capsule, with black and white buildings lining the streets and traditional architecture all over the city. You can even visit the birthplace of Shakespeare, which still stands proudly to this day.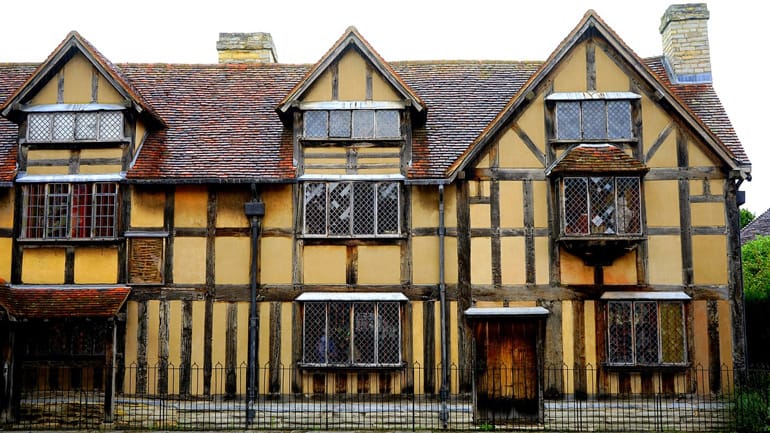 The Garrick Inn is the oldest pub in Stratford-upon-Avon. The building has been there since the 1400s and it is believed that a bout of bubonic plague started in the cellar in 1564. The Garrick Inn has stood through a lot of Britain's history, through the plague, the life of Shakespeare, great fires and more as it continues to serve to this day.
The current landlord at The Garrick Inn spoke to us about what Stratford-Upon-Avon has to offer visitors: "Stratford-upon-Avon has been welcoming tourists for centuries, we have everything you could ask for- some fantastic open spaces, nature walks, dozens of great pubs/restaurants to choose from.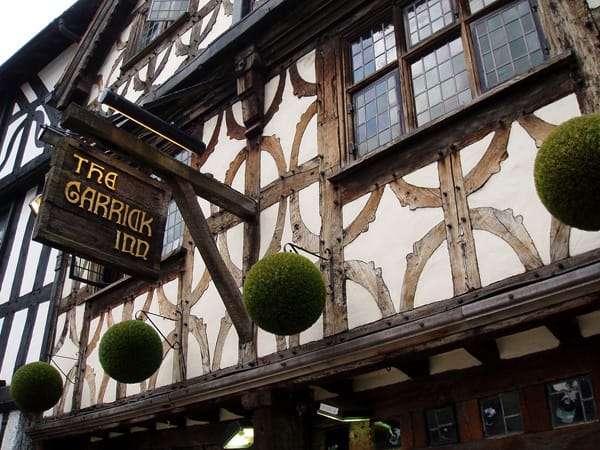 "Not forgetting our theatres, a brand new multi-screen cinema and countless independent tourist attractions, oh and did I mention that very English gentleman who came from here Mr Shakespeare himself! I think the quintessential mixture of pubs, eateries all mixed in with some great retail shops both national and independent makes the perfect British town."
Bletchley, Buckinghamshire
Bletchley is a constituent town of Milton Keynes in the Home Counties , and although this town may not spring to mind as being the most scenic or traditional place on this list, it is home to an important part of British history.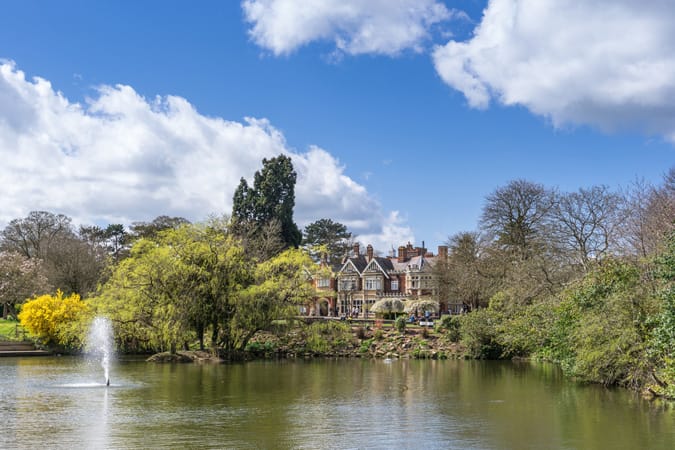 Bletchley is most famous for Bletchley Park , the secret home of Britain's World War Two code-breakers. This internationally-renowned site has been visited by people worldwide with an interest in history and code-breaking. It is thought that the work that took place in Bletchley by people like Alan Turing played a major role in the end of World War Two. Bletchley celebrates open values, patriotism, commitment, intelligence and Britishness.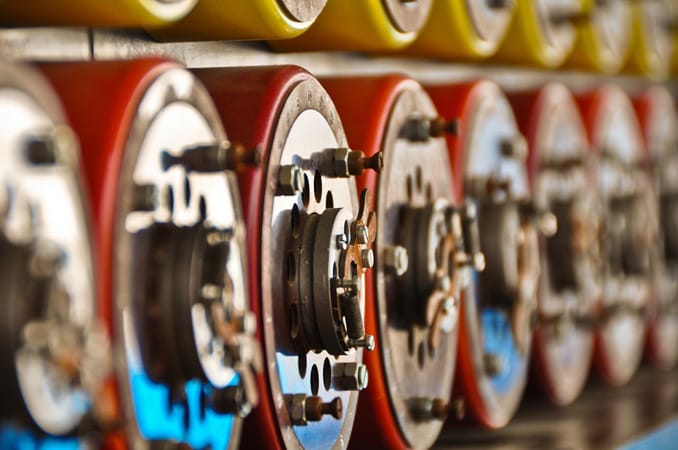 We spoke to Dr Sue Black OBE , author of the book Saving Bletchley Park , a novel about the successful campaign she led to save Bletchley Park. Her incredible work and commitment is one of the reasons Bletchley has made this list, and she shared with us why she thinks Bletchley should be on your travel list: "Bletchley is the perfect British destination. At first glance it seems like any other English small town, but underneath it has an amazing history of spies, code-breaking and ten thousand people working day and night to save 22 million lives!"
The landscapes of Britain are picture-perfect. Even though we don't boast tropical jungles or deserts, we have and incredible and varied landscape that is impossible to not want to explore. Perfect for the everyday dog walker and experienced hiker, Britain's countryside is full of viewpoints and wildlife enough for a lifetime of exploring.

Windermere, Lake District
Lake Windermere is the queen of the Lake District and is England's largest body of water. This idyllic destination has been popular ever since trains arrived at the town in 1847. The small lakeside town of Windermere is split into two, with Bowness-on-Windermere sitting on the Eastern shore and Windermere slightly inland. The rolling hills of the Lake District make it the perfect destination for a nature lovers' holiday, taking you into one of the gems of the British countryside.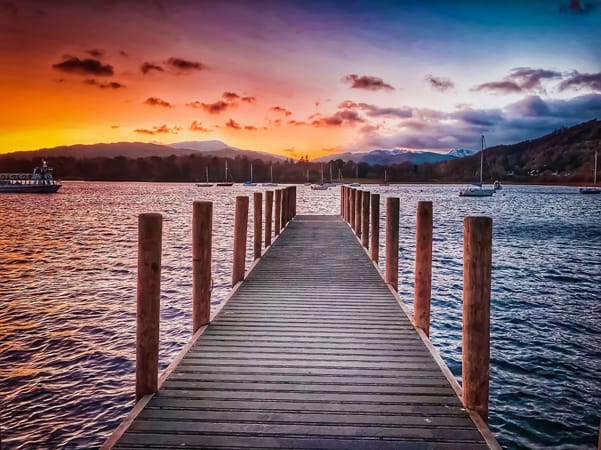 We spoke to Caroline Farrer from Windermere Marina Village about why Windermere is an example of a perfect British town: "A great British town has to be defined by its heritage. Windermere is located at the centre of the newly recognised Word Heritage site for The Lake District celebrating the identity, inspiration and conservation of what makes this beautiful landscape so special.
Windermere offers the picture-perfect view and what a better way to see it than out on Lake Windermere itself. It's a great place to live, work and visit!"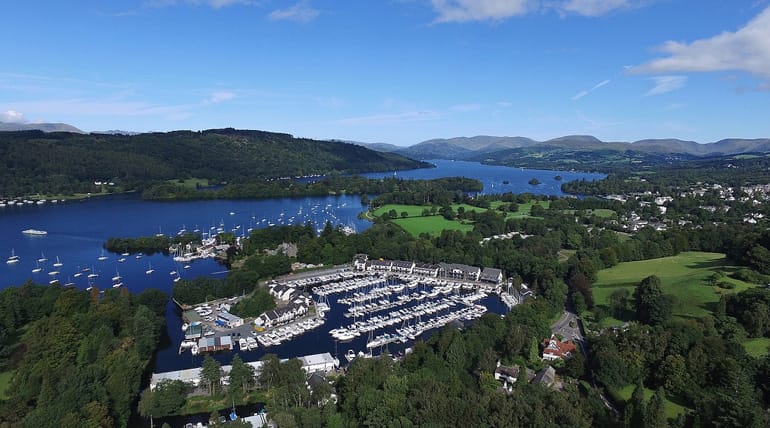 The Cotswolds is one of the biggest delights of the English countryside. The quintessential villages and rolling hills make it the dream area for a British getaway. The picturesque countryside everyone expects from Britain can be found here, with over 800 square miles of true British landscapes.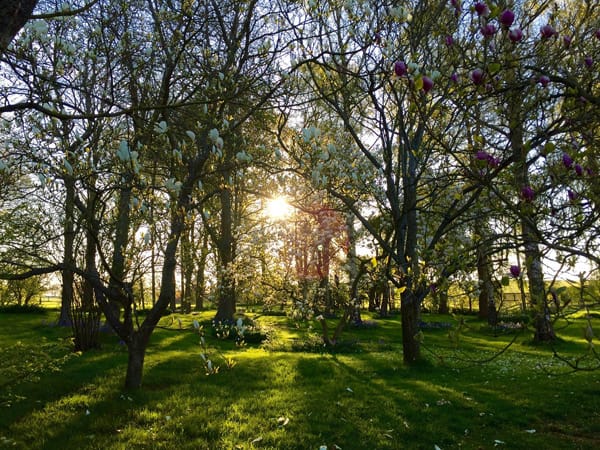 We spoke to Kim John, Cotswold resident and creator of lifestyle blog Life can be Toff about why she thinks the Cotswolds is the perfect place for a romantic getaway: "The Cotswolds covers an extremely large area, running through no less than five counties (Worcestershire, Gloucestershire, Wiltshire, Oxfordshire and Warwickshire) and has a unique and varied history. I have not even explored half of the Cotswolds, but where I have explored is very special.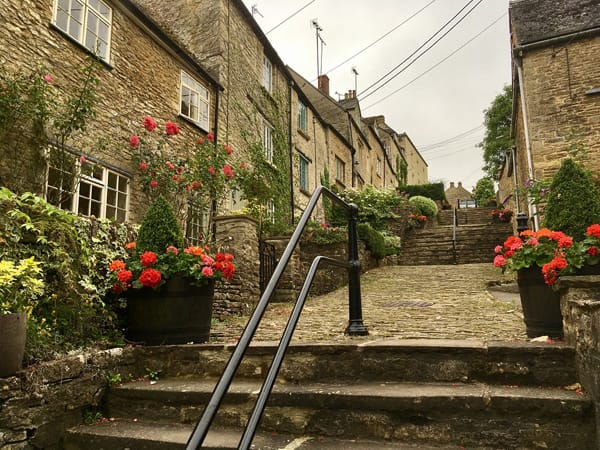 "With picture-perfect honey coloured chocolate box cottages in nearly every village, historical castles and manors, characterful market towns, extensive countryside walks and beautiful gardens you will never be short of things to explore during a break to the Cotswolds."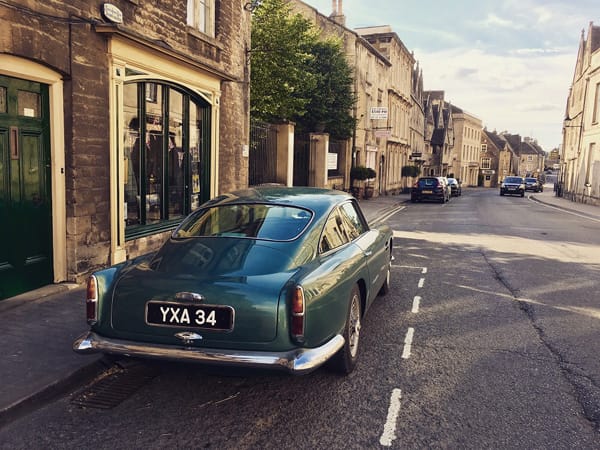 Kim recommended Tetbury in the Cotswolds as her perfect British town: "Living outside the market town of Tetbury it's easy to see why it makes such a brilliant British town. It has a wonderful community of people and a sense of tradition. From lifelong residents to newcomers, Tetbury welcomes all – paired with its historic main street, I think it is something quite spectacular."
Whatever you are looking for from your weekend break, Britain can provide, from the seaside town of Brighton to the history of Stratford-Upon-Avon you will be able to find perfect getaway. Start looking for your perfect romantic weekend break today.

Image Credit: Chris Downer , Amanda Slater , Windermere Marina Village, Life Can Be Toff.