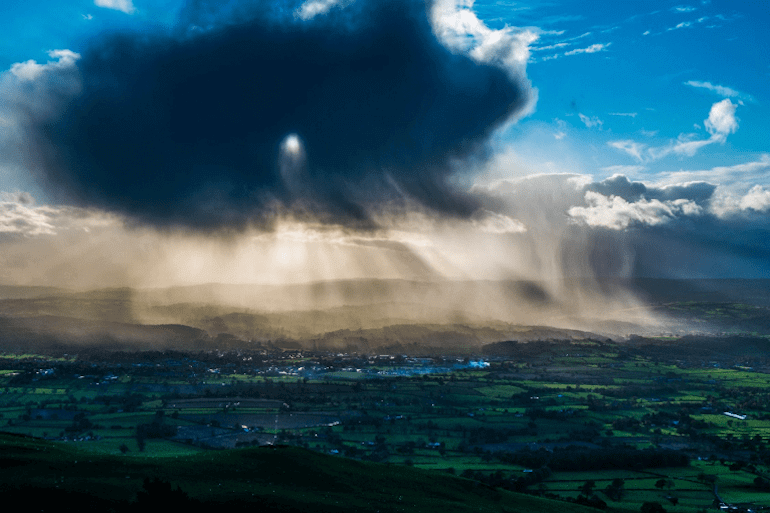 W ales is famous for beautiful views, magnificent cities and plenty of rainy days. The country is a great place to visit at any time, with many fantastic activities to choose from that won't be disrupted by bad weather. The mountains, national parks and coastline are still beautiful in the rain but if you're looking for a cheap UK getaway that's a little more sheltered, then read on to find out what to do when it's raining in Wales.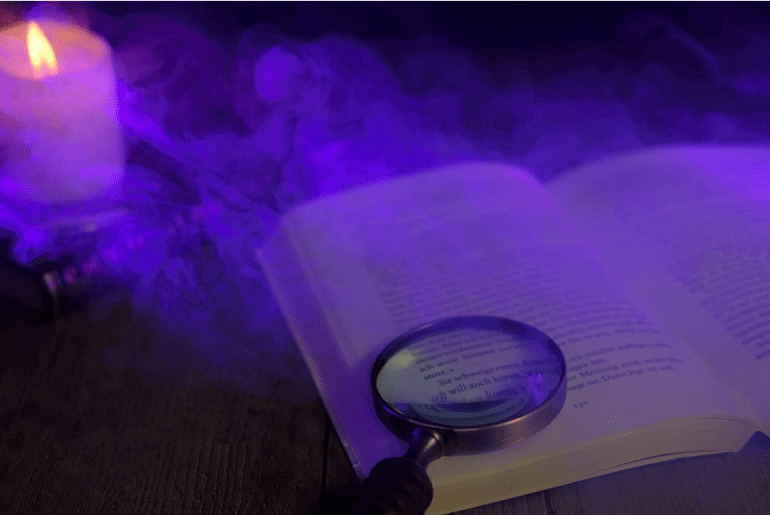 Escape the showers and find shelter at Escape Rooms Cardiff . Solve puzzles by using hidden clues in order to escape one of their themed rooms including Finding Sherlock and The Heist. To take part, all you need is two to six players willing to work as a team for one hour to solve the mysteries in the room. The Escape Rooms are great for people of all ages, with friends, families and corporate parties regularly visiting to join in the fun.
We spoke to the team in Cardiff to find out why the Escape Rooms are a good place to visit when it's raining, they said: "Escape Rooms provide a great all-weather activity for anyone and everyone. You get all the thrill of an adventure whilst being in the comfort of the indoors, plus you can do them at any time of day, all year round. We hope people get a fun, immersive experience that leaves them eager to come back and try another room as soon as possible."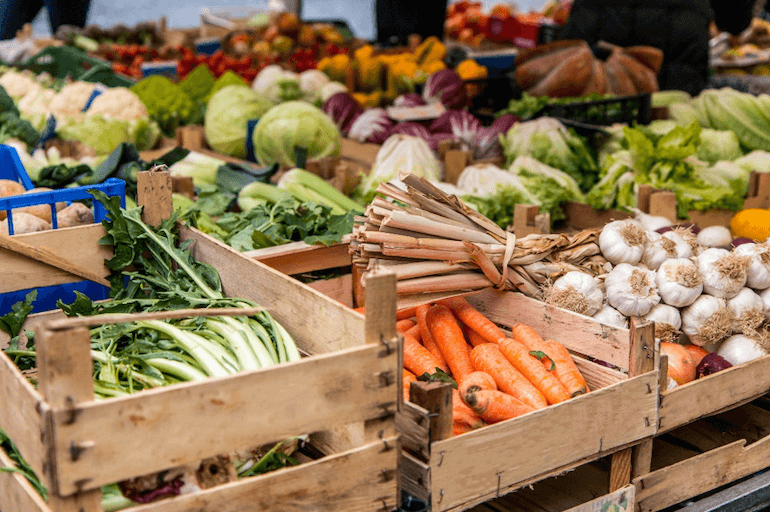 If you're in the mood to shop, then head to one of Wales' many indoor markets. Enjoy hunting down some fantastic bargains or browsing local produce. The markets are a great place to go to get away from the rain and you'll be surprised at the hidden treasures you will uncover.
The Cardiff Market is one of the more impressive indoor markets, with its Victorian structure and location at the heart of this wonderful city. The market has been trading since the 1700s and has been at the current location for over 100 years. To this day, locals and tourists wander down each aisle and enjoy shopping for unique objects whilst sampling the delicious street food. You will be able to taste some local Welsh food including the traditional dish Laverbread.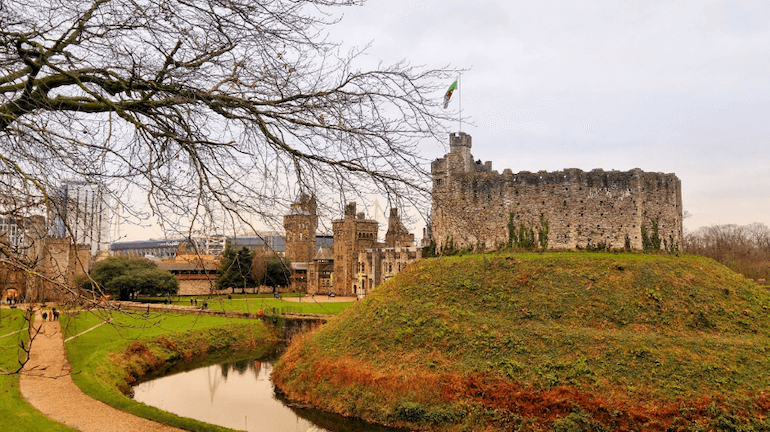 A rainy day is a perfect opportunity to learn about the rich history of Wales. With over 600 castles and heritage sites to choose from, Wales is often referred to as the castle capital of the world. No matter which area you visit you'll never be too far away from an opportunity to learn. Whether you're interested in the art of the world or Tudor banqueting, there is a something to suit everyone.
Kate Lili is a blogger from South Wales who writes about her life as a mum and her thoughts on belonging, we asked Kate to share her thoughts: "Rainy days in Wales are quite common so it's always good to have a backup plan. For tourists, Cardiff Museum is a must visit. With world-class art collections, natural history exhibitions and a great dinosaur exhibition all housed in a grand old building, you don't notice what the weather is doing outside at all."
We also asked Laura from Side Street Style , a blog about modern parent lifestyle and travel, for her recommendations for what to do whilst it's raining: "There are 7 free museums across Wales that make up part of National Museum Wales. Each has something special to offer and are all wet-weather friendly, although do pack an umbrella for St Fagans as there are times you will need it walking from house to house. Wales is also crammed full of fantastic castles with many being suitable for those rainy days, such as Pembroke Castle."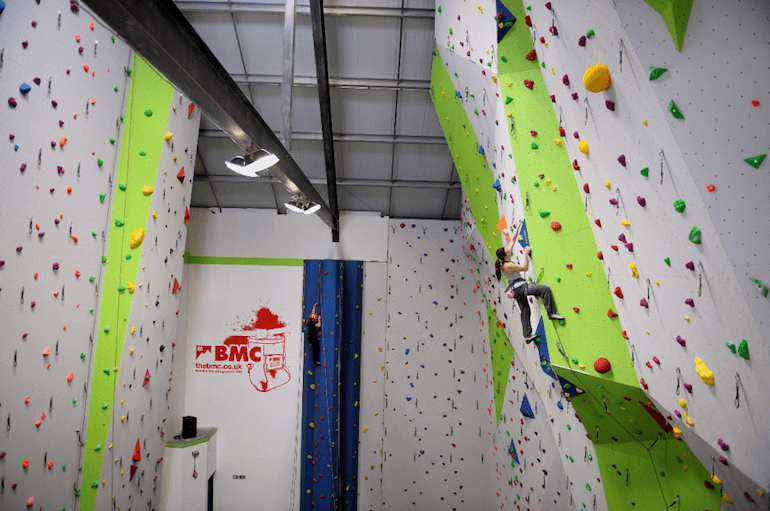 If you want to avoid the rain but still want to keep active, then the Beacon Climbing Centre is the perfect place for you. The centre caters to all levels of climbing and fitness, with regular visitors ranging from ages four to eighty.
We spoke to the team at Beacon Climbing Centre to find out why they're a great place to visit whilst it's raining: "Rain or shine, come and climb! We are an exciting all-weather venue, with fun activities suitable for the whole family."
The centre is suitable for climbing experts and complete beginners. They continue: "Our climbing is designed to be fun for everyone and it doesn't matter what your ability is since the satisfaction from reaching the top is the same whatever your level. Conquer our high roped walls for an unbeatable sense of achievement, experience the freedom of climbing without using a rope in our low-level bouldering areas or try CrazyClimb featuring a series of wacky climbing challenges."
Explore magnificent mansions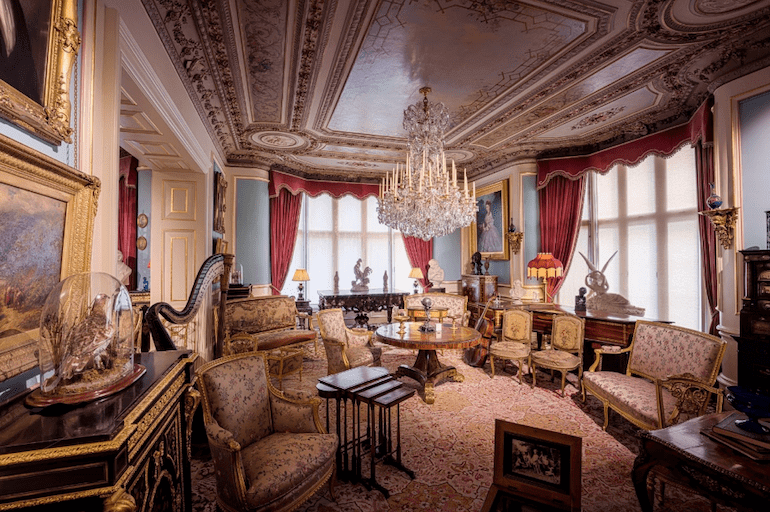 Take shelter in style and visit one of the many National Trust properties in Wales. Learn more about famous Welsh families from history and catch a glimpse into their lavish lifestyle by exploring their stately homes. One house that is perfect for a day out is the Tredegar House in Newport, one of the most significant late 17th century houses in all of Britain that belonged to the Morgan family. Walk through the house and feel transported to a time of flamboyancy and complete decadence; you'll also get to witness the many rooms that were used for entertainment. Remember to look out for the carved wooden faces in the architecture of this magnificent home!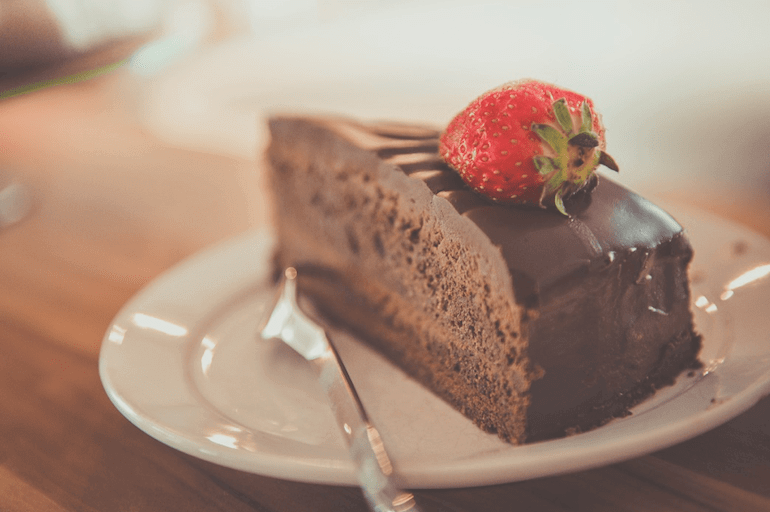 When it's cold and wet outside one of the best things to do is to stay in the warm and enjoy some food. Wales has an abundance of amazing restaurants and cafés where you can go to settle down and tuck into some delicious treats.
We asked Kacie from The Rare Welsh Bit for what she gets up to on a rainy day in Wales: "You can usually find me wrapped up snug and cosy sitting in my favourite coffee shop with my laptop, writing a blog post or editing photos. Of course, being a big foodie, the rain is also a great excuse for me to go to the nearest cafe or restaurant and tuck into some hearty Welsh comfort food."
"If you find yourself visiting the Welsh capital, Cardiff on a rainy day, head to Madame Fromage, a cafe and delicatessen in Castle Arcade serving traditional French and Welsh cuisine. In my opinion, they serve the best Welsh rarebit and lamb cawl you'll find in Cardiff - and I dare you to leave without copious amounts of cheese and cake."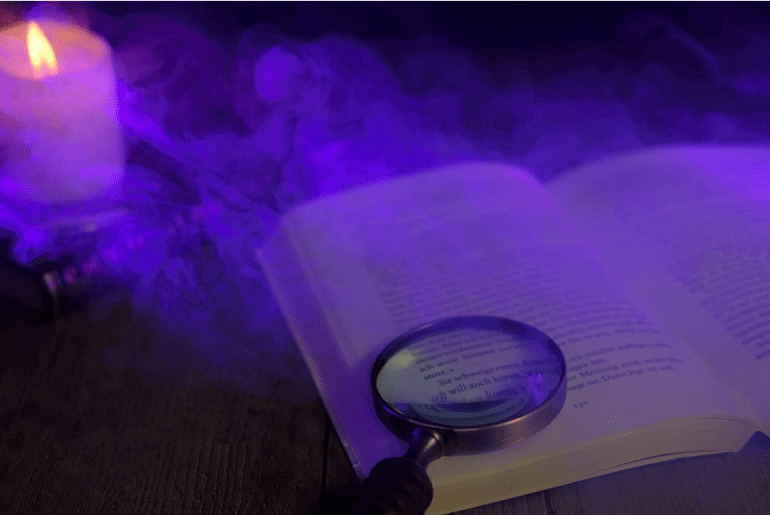 If you're someone with a strong sense of adventure then a day out at the Zip World Slate Caverns is perfect for you. Journey inside the caves of a mountain and you'll find two of Zip World's adventure courses, Caverns and Bounce Below.
At Zip World, a rainy day could quickly become one of the most adventurous days of your life. The incredible underground attraction is perfect for both adults and children that all share a sense of adventure.
We spoke to Zip World to find out more about why they are perfect for a rainy day activity: "Simply because what we offer isn't your typical day-to-day activities. Our underground adventures, Bounce Below and Caverns offer the perfect all-weather experience as well as providing you with something a little different to get stuck into. What better to do on a rainy day than bounce around in a vast old mine, or zip along the cave and traverse the rock face?"
We asked more about what Zip World hope people will get out of their visit: "Not only with a smile on their face, but also with an unleashed sense of adventure. Our adventures are one-of-a-kind, so we hope that our amazing customers can leave feeling like they've accomplished something amazing, which ultimately will inspire them to challenge and push themselves!"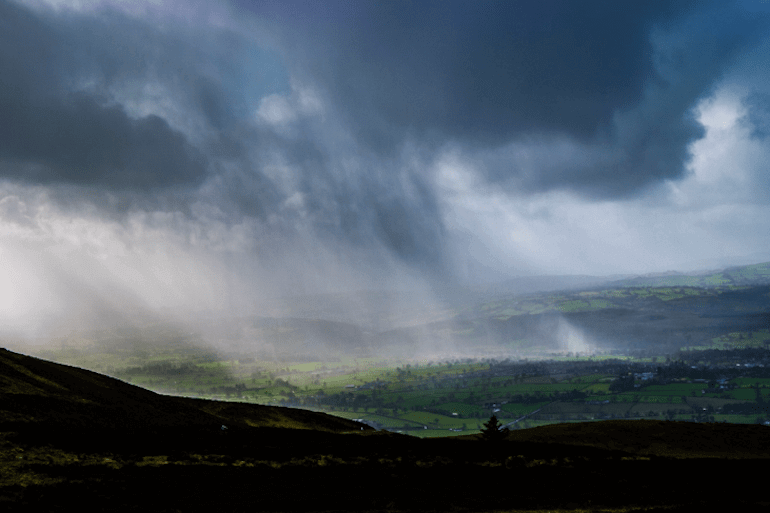 Of course, one of the best things you can do is to embrace the rain. Not even bad weather can hide the fact that Wales is a marvellous place to visit. Wrap up and head out to the countryside to experience some of the beautiful views on offer. Someone who couldn't recommend this enough is Claire from Diary of the Evans Crittens , who writes about her lifestyle on the coast of Wales. Claire says: "Wales is a fantastic place to visit even when it's raining. We actually find it's more fun to embrace the rain rather than hide from it. Put on your raincoat and wellies and take a walk along the beach or in the woods. Whatever the weather- we love it!"
Image Credit: Beacon Climbing , Zip World.