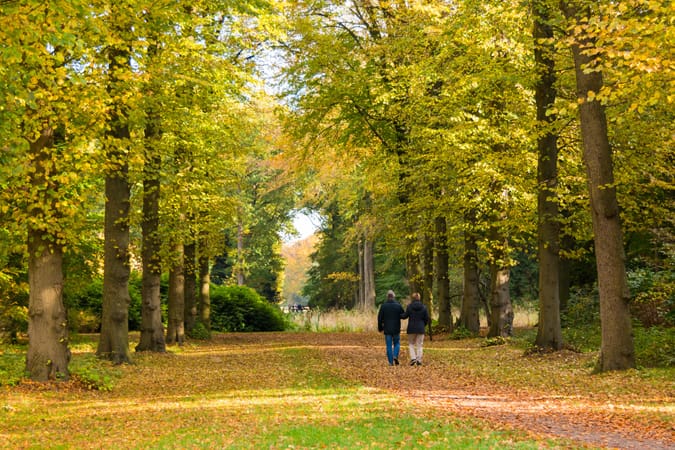 S ometimes, a weekend away and some fresh air is all you need to feel better. Central England and the Midlands are home to several areas of outstanding natural beauty. Whether you are looking to challenge yourself and Walk 1000 Miles like a lot of our staff, or you just fancy a leisurely stroll, you will not be disappointed by the attractions and walks in the area. Let us see if we can convince you to book that last minute weekend break and check some of them out.
Edgbaston Reservoir is a local nature reserve based not too far out of the centre of Birmingham. This is a great place to visit if you can't pry yourself too far from the hustle and bustle of a city, but you are looking to feel like you have. Walkers can expect roughly a 2.8km walk around the edges of the reservoir.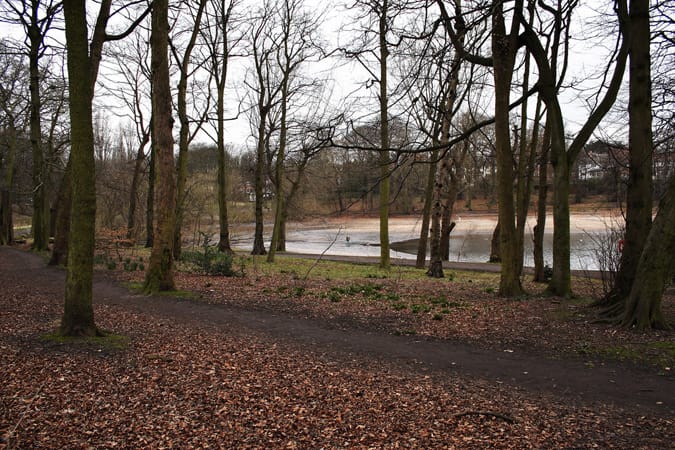 Kingsbury Water Park is a 600-acre country park hosting 15 lakes, and even more types of wildlife. As well as walking, Kingsbury offers a large range of activities such as donkey rides, sailing, fishing lakes, horse riding and even miniature railways.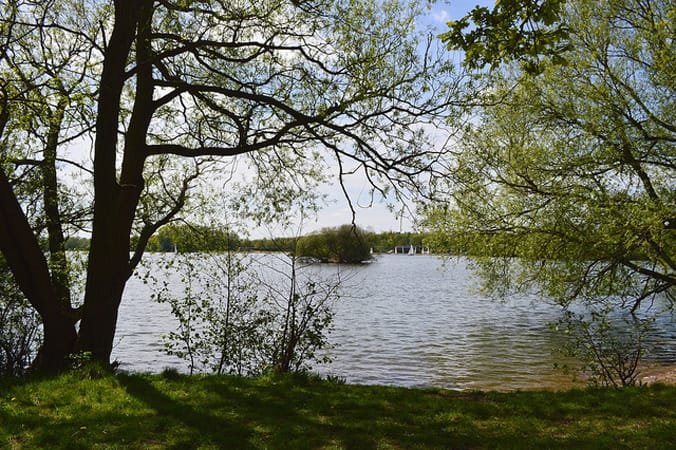 The Malvern Hill s and surrounding commons are an area of outstanding beauty. With rolling hills, incredible views and spring water, the Malvern Hills have been home to many communities over the years. The hilltops have evidenced remains from many times, and the hills are the home to two large hillforts and Shire Ditch, all of which are on view to the public. The Malvern Hills are the pinnacle of the English countryside and are a fantastic place to get close to this country's nature.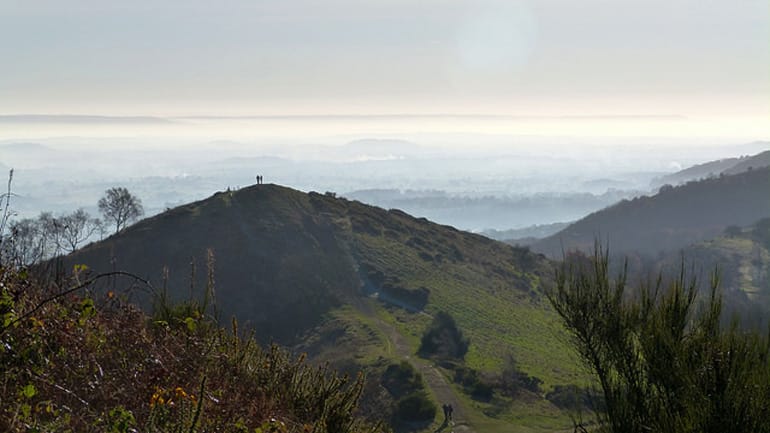 Sherwood Forest claims itself as 'the world's most famous heritage forest'. The forest is not only a beautiful area of natural beauty, it is one of the most historic places in the country and has been a magnet for tourists since Victorian times. Sherwood Forest was once a Royal hunting forest is the official home of Robin Hood. You can even trek the 'Merrie Tale of Sherwood' walk and explore the setting for the tales of the legend himself.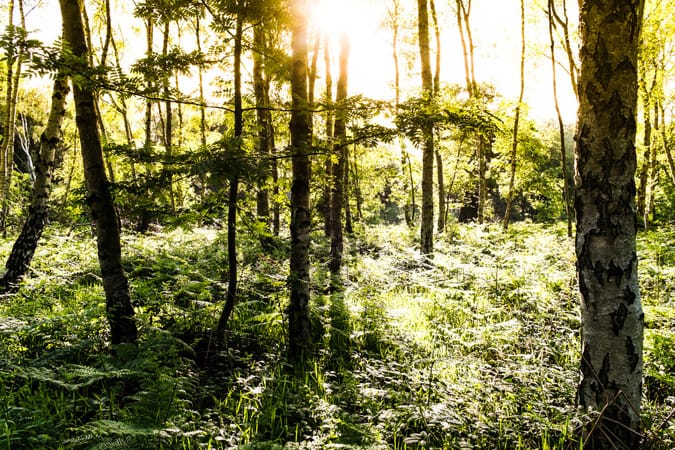 Jessica Brooks from Nottinghamshire County Council spoke to us about the wonder that is Sherwood Forest: "Sherwood Forest, Nottinghamshire's historic countryside, is truly a place of wonder and discovery. It's the world's most famous heritage forest and the legendary stomping-ground of Robin Hood. Brimming with wildlife there are few places in our nation where nature can inspire you like Sherwood Forest. This 450-acre country park is now part of the Sherwood Forest National Nature Reserve and home to a fascinating ecosystem."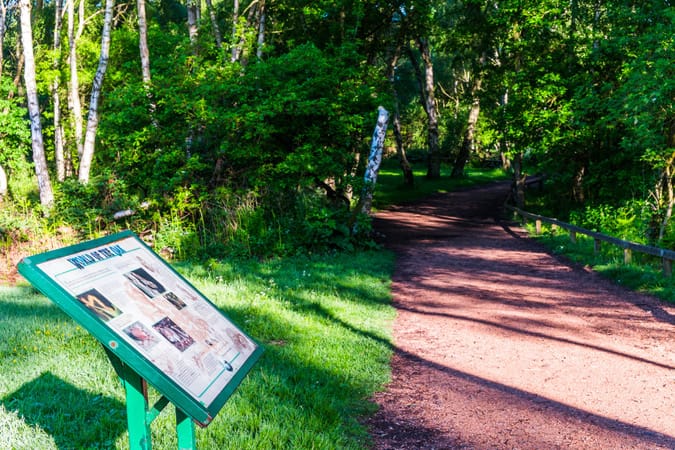 Jessica also spoke to us about why Sherwood Forest is such a great walking destination: "With an abundance of history and awe-inspiring nature, the enchanted forest offers much to discover on a walk. Wander through the forest which is home to 900 veteran oak trees including the iconic Major Oak, as you follow one of the waymarked trails amongst the leafy glades. It's a great place to get outdoors and reconnect with nature, what's more after your walk why not browse the Visitor Centre shops or relax with a coffee in the Forest Table Restaurant. "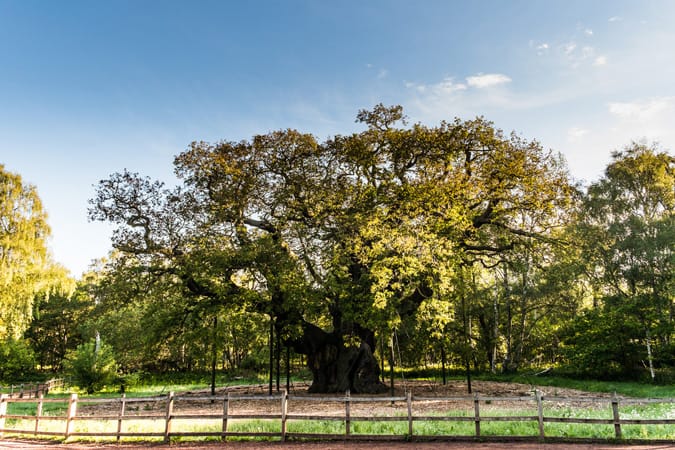 The Clent Hills have long been a popular day-trip for Midlanders and visitors alike. This National Trust area is well preserved and remains a busy place all year around. In spring the hills transform as the bluebells blossom and wildlife emerges, as the summer draws in the heat brings out walkers and families, and as the autumn hits the early evenings bring dramatic sunsets.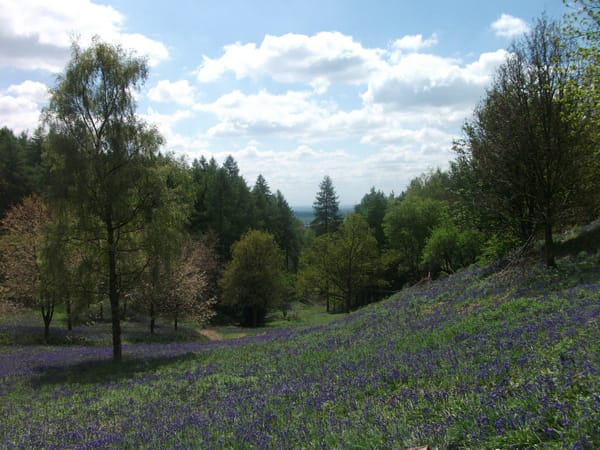 Lichfield Cathedral is the only medieval three-spired cathedral in the UK and is surround by the fantastic Beacon Park and Stowe Pool . The cathedral sits in the centre of Lichfield, a civil parish and city in Staffordshire. Lichfield was the birth place of Samuel Johnson who wrote the first authoritative 'Dictionary of the English Language'. Beacon Park is a large public park containing a boating pool, golf course and woodland area, and sites to the South West of the cathedral. To the North East is Stowe Pool, a large fishery turned reservoir. With Lichfield Cathedral at your start point you can spend a day walking around Beacon Park and Stowe Pool and exploring the centre of the historic city.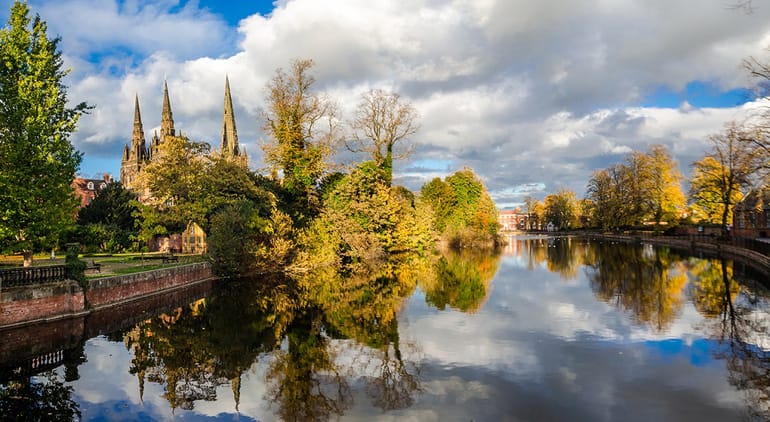 Ester Epstein, press and communications officer for Lichfield District Council, spoke to us about the perfect walk around Lichfield: "We start at Beacon Park, which is set in more than 70 acres of gardens and open space. Museum Gardens is the formal part of the park with its floral displays, avenue of trees, centrepiece fountain, as well as statues of Captain Smith of the Titanic, King Edward VII and Erasmus Darwin, grandfather to Charles Darwin. On top of this, the park offers a large playground, many varieties of golf, woodland walks and a bistro overlooking a boating pool. The walk then takes you across the road for some quiet contemplation at the Garden of Remembrance, which was created after the First World War. The spot was chosen because of its picturesque setting between Minster Pool and the cathedral.
"We move on to Minster Pool Walk, which offers stunning views across Minster Pool. It's curving snake-like shape was designed by the local poet Anna Seward who was inspired by a visit to The Serpentine in London's Hyde Park in 1772.
"Finally, our stroll leads on to Stowe Pool. This is a one-mile walking loop around a reservoir with fantastic views across to St Chad's Church on one side and the cathedral on the other. You'll meet plenty of dog walkers and joggers as it's a favourite place for many locals looking to exercise.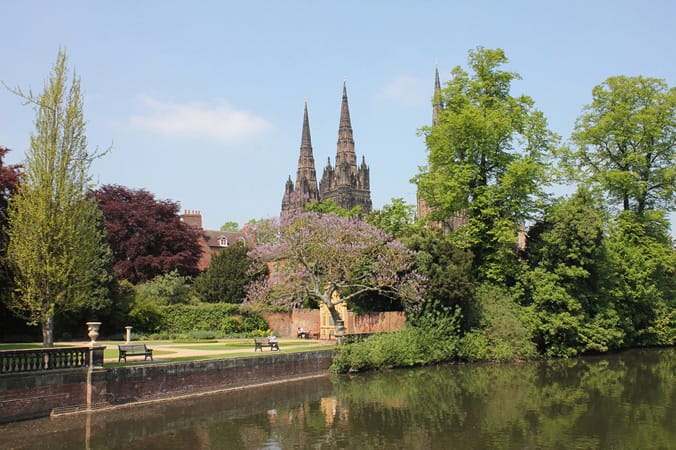 "The beauty of these city walks is that all four areas are linked by a water course, and are flat and accessible, so perfect for all ages and walking abilities. And, being in the centre of the city, you are close to all the heritage attractions including Erasmus Darwin House and The Samuel Johnson Birthplace Museum , which are free to visit. There are also plenty of independent shops to discover as well as great coffee shops and restaurants all within easy walking distance."
If you are looking to walk at the foot of splendour, then look no further than Belvoir Castle . This historic spectacle is a family owned castle and is situated on land one gifted by William the Conqueror to one of his Norman barons. The estate is the mid-point for 'The Belvoir Circuit', a strenuous 21 mile-hike around the Leicestershire landscape. If the Belvoir Circuit isn't for you and you are looking for something rather more low-impact, you can always hike some of the woodlands around the castle. The castle has some suggested walks that vary between 20 minutes and 2 hours.
It's a great time of year to start planning some UK breaks and these are just some of the best places in the Midlands and Central England to enjoy the emerging sunshine and get back to nature.
Image Credit: Ted & Jen, Daniel Hoult , Gail Hampshire , Matt Johnson , Lichfield Council.