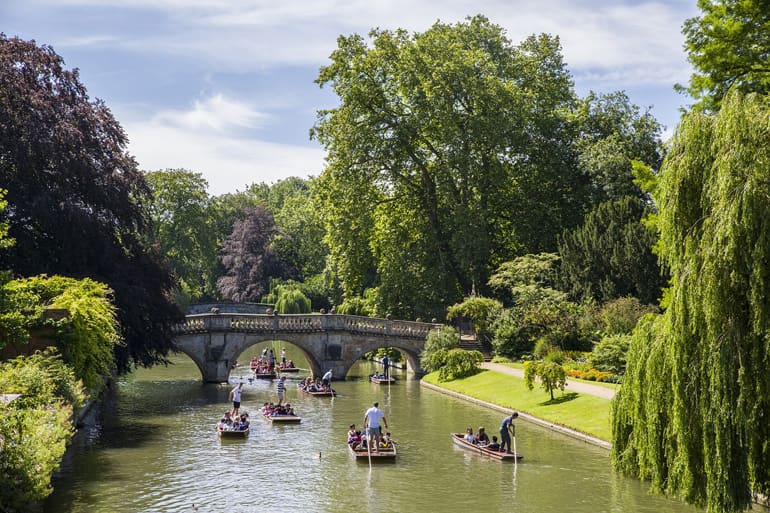 W ithin just 48 hours of visiting the city of Cambridge expect to see an abundance of beautiful architecture, cobbled streets and many punts flowing down the river. For those who want to slow down and appreciate a beautiful place with an immersive history, this is the perfect location. Cambridge is also a hot spot for couples seeking a romantic getaway in the UK , for reasons that include the picturesque River Cam, the pretty streets and the range of great restaurants. Many people venture to Cambridge to look at the famous university, with 31 colleges dotted around the city each one with unique architecture dating back centuries.
Morning: Visit King's College Cathedral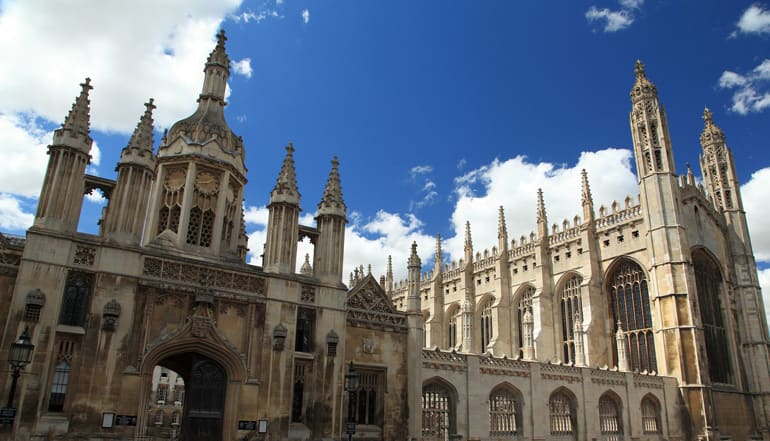 When you arrive at Cambridge, get your bearings of the city straight away with a walking tour. We recommend the Official University and City Tour including King's College and The Backs . On this two-hour guided tour, you'll learn more about the city's rich history and see some spectacular views.
We spoke to Sophie from Sophie etc , a food and travel blog, to find out her recommendations for what to do in Cambridge: "Kings College Cathedral is well worth a visit and probably one of the most iconic buildings in the city. It has the most stunning stain glass windows and impressive architecture."
Sophie continues to tell us why she loves the city: "Cambridge is a great city to visit because it is so compact - everything is within walking (or cycling) distance so it's easy to see a lot in such a short space of time. It is a beautiful place with amazing architecture and rich history."
Midday: Enjoy a café lunch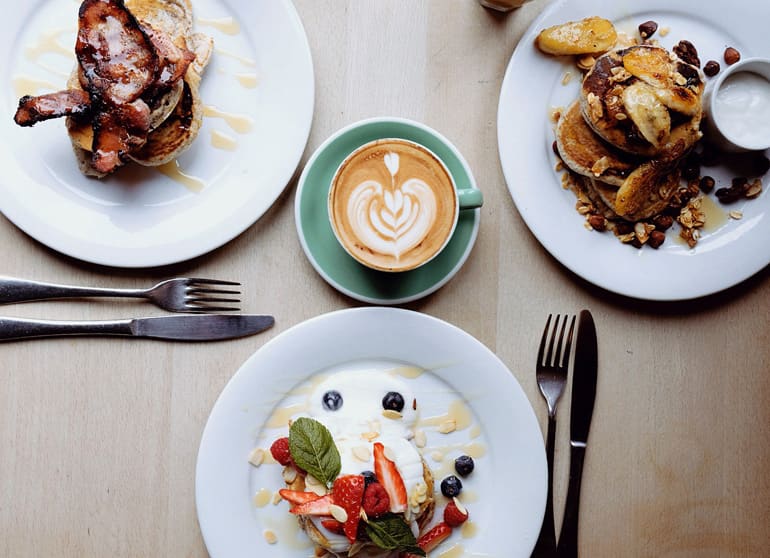 After all that walking, you're bound to start feeling quite hungry and lucky for you, there are many excellent cafés and restaurants to choose from. One place in particular that will serve some delicious delights is the Espresso Library , a vegetarian-friendly independent café set up by couple John Gull and Malgo Dzierugo.
We spoke to Malgo to find out why people should visit Espresso Library: "There is nowhere quite as good as EL to get the total fix; food, coffee, ultra instagramable and a spacious interior. We're the largest and quirkiest independent speciality café and restaurant in Cambridge. Most popular due to our vast breakfast, brunch and lunch offerings (including fresh, healthy food, organic wherever possible, with many veggie and vegan options) as well as our excellent coffee roasted by the micro toasters The Coffee Officina. Our espresso-based drinks are prepared using a custom-made Cambridge-Blue Slayer Espresso machine."
It's not just all delicious food and coffee at EL, the couple also uses their café to showcase their other interests: "We're popular with road cyclists, we have our own club, regular rides, and kit which is on sale in store. We also display rare classic bicycles which are suspended from the ceiling and we run regular art exhibitions."
Afternoon: Walk through a Botanic Garden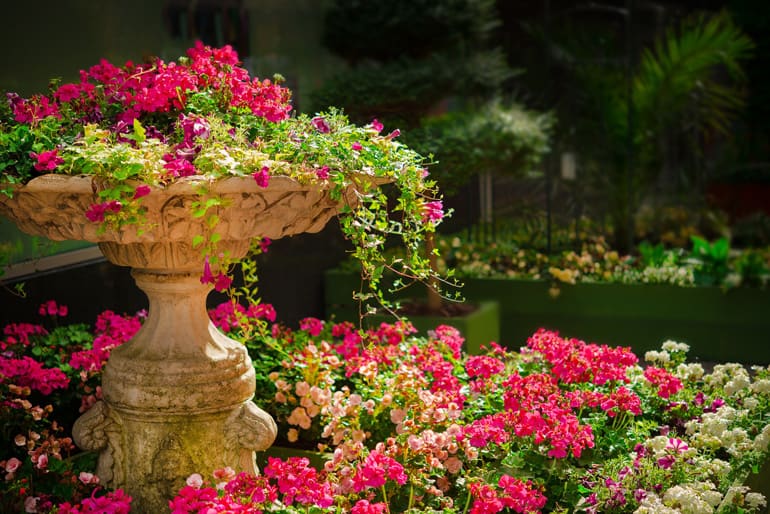 Now that you've rested your legs, head to the Cambridge University Botanic Garden . If you're on a romantic getaway, this is a great place to spend some quality time together whilst wandering through the colourful landscapes. The gardens contain over 8,000 different plants from across the world, you may even spot flowers you didn't know existed, so if you appreciate horticultural expertise this is an unmissable thing to do.
After a full day of exploring the wonderful city, head back to your Cambridge hotel and indulge in a delicious three-course meal and a glass of wine. Rest well at your home away from home as there is much more of the city to explore tomorrow.

Morning: Go punting on the River Cam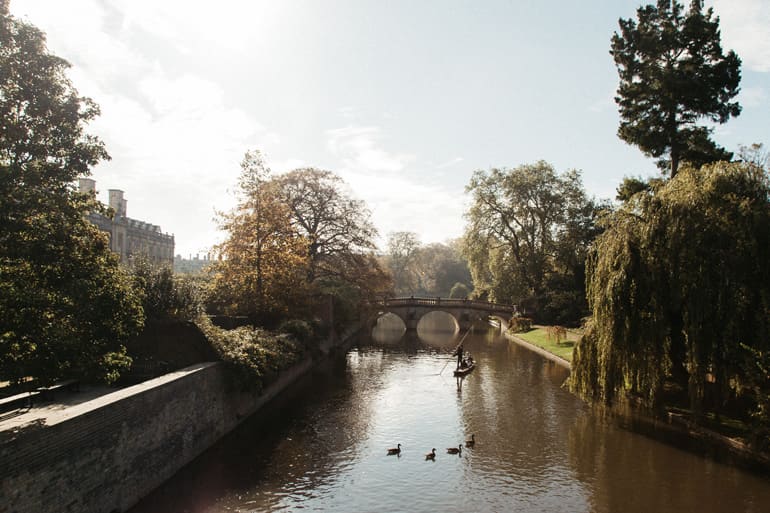 You've explored the city on foot but now it's time to see some of the best views in Cambridge by boat. You'll notice the River Cam, which runs through the heart of the city, is bustling with life. Ducks swim along the river, people enjoy picnics on the riverside and there are many punting boats travelling down the river throughout the day.
If you're feeling brave you can hire your own punt to explore the river on, however, we recommend that you book a chauffeured river tour to make the experience more relaxing. Let's Go Punting offers a punting tour along the River Cam, we spoke to the team to find out why this is a must-do activity: "The tour only takes one hour out of your valuable time. Of course, the Punting tour will showcase the fascinating history of Cambridge University, but it will also leave you with a greater knowledge of the city's sights and other places of interest."
The team continue to tell us why they love Cambridge: "For a multitude of reasons, primarily though because Cambridge is quite unique. Our city is a confident place. In the hustle and bustle of the city centre with its fantastic shopping and varied eateries - it means that the visitor can really pick and choose the best on offer."
"Simply walking around the Colleges exploring the nooks and crannies of the 800+ years of architectural history is enough for most visitors. We cover much of what's happening locally with our regular blog ."
Afternoon: Wander down the quaint streets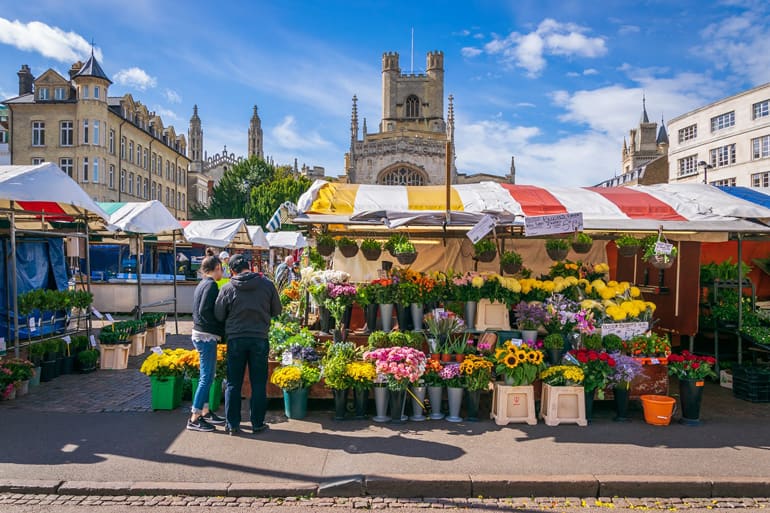 Spend the afternoon exploring the city centre and discover what treasures you can find at the outdoor market . Don't forget to wander down the side streets to find the best independent cafés and shops. On your walk be sure to stop and look at the Corpus Clock , one of the most distinctive monuments in Cambridge. You can find the golden clock in front of the Taylor Library at Corpus Christi College, which was unveiled in 2008 by Professor Stephen Hawking. The clock was created by John Taylor and has since been titled the strangest clock in the world; it depicts a giant grasshopper that's 'eating time.'
Delve into some tasty snacks during your walk around the city. We spoke to Lizzie from Lizzie Woodman , a lifestyle blog for everything from baking to fashion, to find out her tips on where tourists should visit: "There's so much to do in Cambridge – from cool independent shops, amazing food and beautiful old buildings. Pick up one of Fitzbillies' famously sticky Chelsea buns from their shop right by the bridge or a delicious Jack's Gelato from the parlour on nearby Bene't Street.After you get back, Café Foy is a lovely place for relaxing drinks by the river."
Evening: Go for something to eat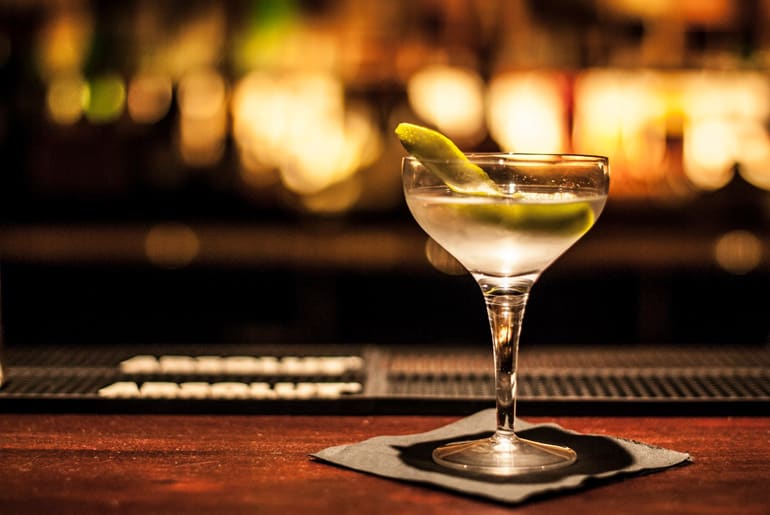 For your last meal in this wonderful city, settle down for some delicious Spanish food. Down the cobbled streets of Rose Crescent in central Cambridge, you'll find a little piece of Spain known as La Raza , the tapas restaurant. Indulge in a delicious array of unique dishes accompanied by one of their tasty cocktails in a relaxed environment. We asked the team at La Raza why people should visit their restaurant during their trip: "We are an independent business that serves Spanish Tapas along with great cocktails, which are all created in house as well as all your favourite classics. We also host an array of live music events with a bunch of talented musicians on Thursday nights and our resident DJ's on the weekend. If you are looking for dinner, cocktails and a night out dancing then there is no need to go anywhere else!"
Cambridge is the perfect location for your next getaway, with so much to see and do, you'll be planning your next visit from the moment you leave. Here is a quick checklist for the top things to do during your visit:
Visit King's College
Enjoy an independent café lunch
Walk through the botanic garden
Go punting on the River Cam
Visit the outdoor market
Wander down the cobbled side streets
Look at the Corpus Clock
Have a cocktail and dinner in the city centre