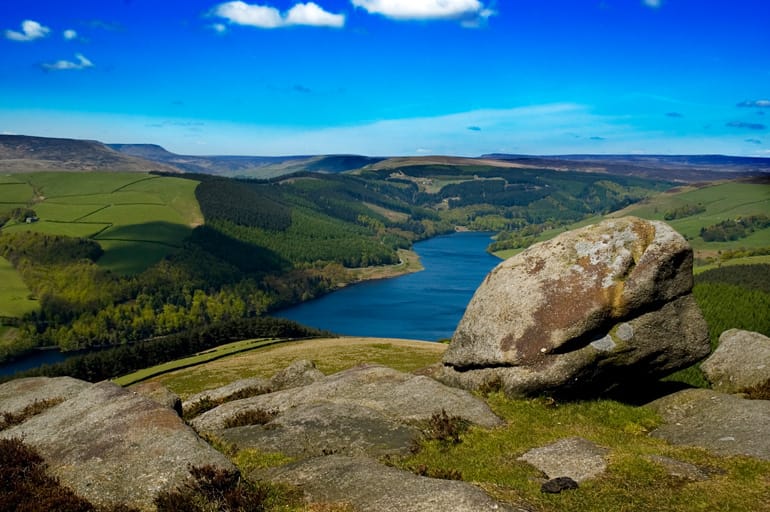 T he Peak District is one of England's most glorious National Parks which spreads across five counties in the north of the country. The area is known for its breath-taking views, quaint market towns and picture-perfect villages.
The Peak District National Park became the country's first national park in 1951. The district mostly spans northern Derbyshire, but also includes parts of Yorkshire, Staffordshire and Greater Manchester.
There is so much to discover in the Peak District, from walking the undulating hills in the countryside, pedalling along the cycle trails or strolling around the tranquil lakes.
We asked bloggers who love visiting the Peak District about their favourite places for a gentle, lake-side stroll.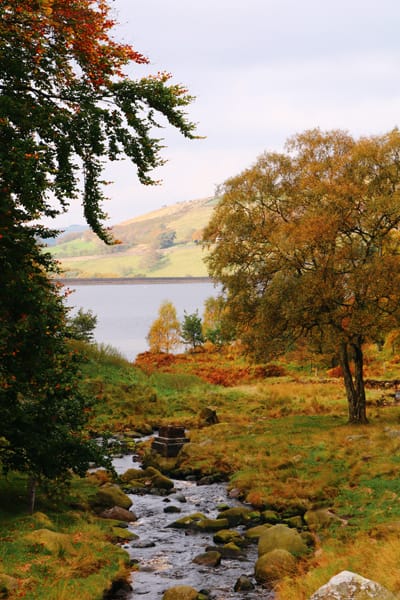 Dovestone Reservoir lies above Greenfield on the Saddleworth Moor in Greater Manchester. It is on the very edge of the Peak District National Park bordering the South Pennines. The reservoir is a popular tourist attraction and provides many walks with stunning picnic spots where you can take in the landscape.
You can enjoy a 2.5-mile walk around the reservoir and stop off at the picnic area and woodland paths on the way. There are extra tracks around Yeoman Hey and Greenfield reservoirs or a 1.5-mile route to Chew Reservoir.
Hannah from Of Beauty and Nothingness told us why she loves visiting this particular park: "One of my favourite places to visit in the Peak District is Dovestone Reservoir. Dovestone is such a beautiful place to walk around on a chilly, wintery day especially for families and dog owners. It can become very busy, particularly due to the small car park but it's worth the wait as the walk is easy and it has gorgeous views."
What to pack for your walk
Sturdy shoes are a must for any walk on uneven terrain.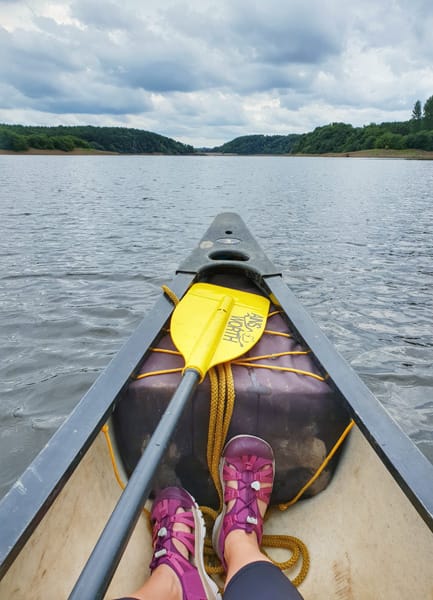 Tittesworth Reservoir is near Leek in Staffordshire and is fed by the River Churnet. The reservoir is surrounded by some truly stunning scenery which you can explore on foot, by bike, or even on the water. Tittesworth is also the perfect setting for bird watching, with two hides available, including one which is wheelchair friendly. There is also plenty of wildlife to spot on the site trails and the waters' edge.
If you're looking for adventure, Tittesworth Water Sports and Activity Centre offers something for everyone, from sailing and kayaking, to raft building and paddle boarding.
Beki from Miss Wheezy told us how much she enjoys visiting the Peak District and taking to the water at Tittesworth Reservoir. She said: "I love visiting Tittesworth Reservoir to go canoeing, it had some beautiful views and lots of birdlife. The Peak District is a fantastic area of the country to explore and there is so much to do."

What to pack for your walk
Beki said a waterproof coat, OS and paper maps of the area, water and snacks are the essentials she packs for a walk in the Peak District. She commented: "A waterproof coat is a must, you never know what the weather in the UK is going to be like and it's best to be prepared for adverse conditions so you can continue your walk whilst staying warm and dry. You can download a map to your phone, but I always like to have a paper copy with me just in case. If your phone battery dies or you don't have signal, knowing how to follow your route on the paper map will ensure you get home safely."
Staunton Harold Reservoir
Then homemade cake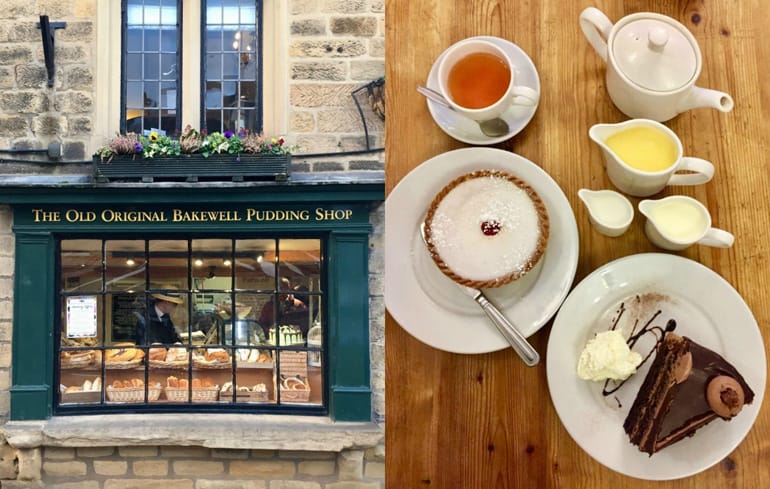 Staunton Harold Reservoir is a 201-acre reservoir owned by Severn Trent Water. It was built in 1964 and has a visitor centre and wildflower meadow. You can enjoy bird spotting, dinghy and sailboarding as well as walks. There are many points around the reservoir where you can park and embark on a walk.
Lisa from Travel Loving Family said: "The Peak District has stunning scenery and friendly people. I also have a fondness of homemade cake from one of the many independent coffee shops. I particularly love walking around Ladybower Reservoir and Staunton Harold Reservoir. There is something particularly relaxing about walking near water."
Lisa hopes to return to the Peak District in summer 2019 with her family to spend time "riding along some of the bike paths that I used to enjoy as a kid".
What to pack for your walk
Some of the essentials Lisa recommends packing for a walk include a camera, plasters - in case you get blisters, and a thermos full of coffee. After working up an appetite on a walk, Lisa and her family like to visit one of the nearby villages or towns for a "well-deserved hot drink and a slice of homemade cake".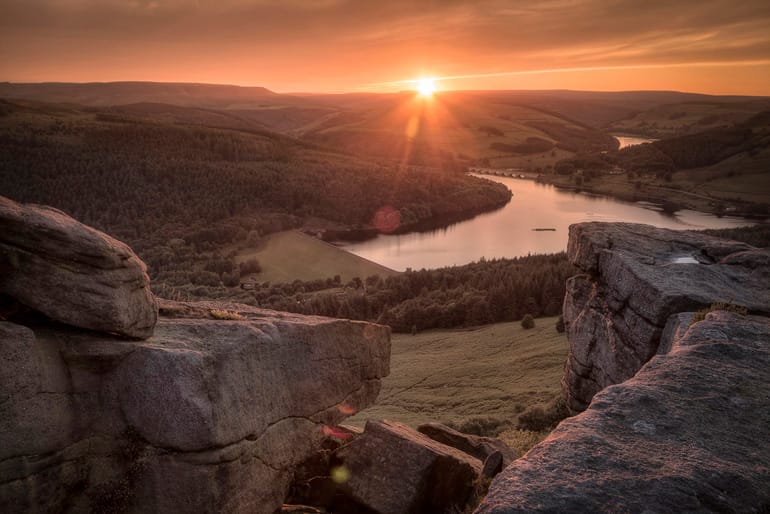 Ladybower Reservoir is in the Upper Derwent Valley in Derbyshire. The River Ashop flows into the reservoir. The reservoir was built between 1935 and 1943 by the Derwent Valley Water Board to supplement the other two reservoirs to supply water to the East Midlands.
Simon from Adventure Bagging said: "My favourite area is the Ladybower Reservoir, located in the Upper Derwent Valley, or Northern section of the Peak District. As well as the majestic reservoirs, the area is home to three large dams, known as the Derwent Dams, which provide unique views over the water and surrounding area. There are also peaceful forests and wide-open spaces. It's one of the more untouched areas of the Peak District."
The Peak District is the "perfect place for anyone wanting a hiking weekend break", Simon added. "The scenic hills, campsites, pubs and great walking make it easy to see why it's one of my favourite National Parks. The Peak District is also famed for its deep caves and caverns. Some of them are spectacular and well worth a visit."
What to pack for your walk
Simon said: "Thanks to the Pennines as a wind and rain deflector, the Peak District gets more rainfall on average than the rest of the UK. So, whether you're walking in summer or winter, keep some waterproofs in your backpack. The weather can often close in quickly in the Peaks too, so an emergency blanket and some extra food and water never go amiss."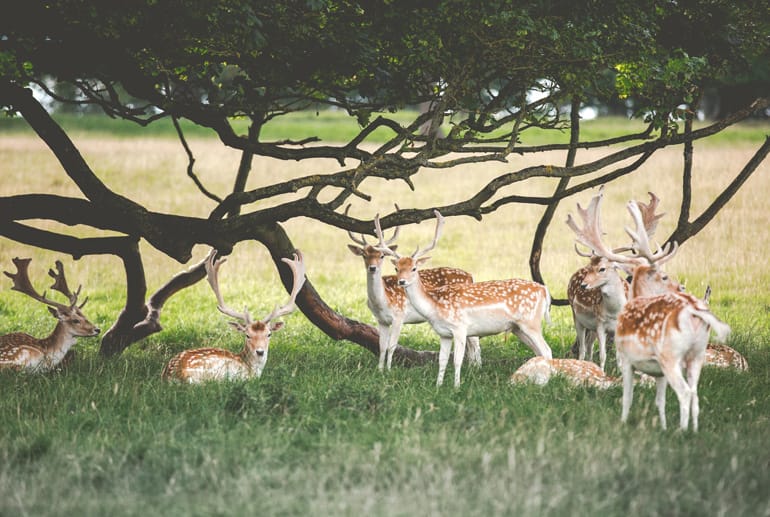 Chatsworth Park covers 1,000 acres and is in the heart of the Peak District. It is home to red and fallow deer, sheep, cattle and many wild animals. It is a farmed, food-producing park with Chatsworth House sitting proudly on a raised terrace on the eastern side of the park overlooking the River Derwent.
Chatsworth House is home to the Duke and Dutchess of Devonshire and has been passed down through 16 generations of the Cavendish family.
The trails in the park and Stand Wood are open to walkers throughout the year and there are many paths for you to explore. The 105-acre garden of Chatsworth House includes many impressive features to enjoy on a walk including the Canal Pond.
Jessica from Jessica Rose Williams said: "It's not difficult to find yourself on a beautiful walk in the Peak District. My favourite walk is through Chatsworth Park. You can park near the garden centre or in Edensor and walk to the house. I always think about Jane Austen when we do this walk, as she was inspired to create Pemberley in Pride and Prejudice when she saw the house."
Jessica lives in the Peak District and describes living there as "going back in time". She said: "The space, preserved stone villages, and slow way of life is something so many crave in this modern world. It has a beautiful way of reminding you just how small we are in the grand scheme of things, and I find a lot of peace in that."
What to pack for your walk
Jessica told us the essentials she packs in her bag. She said: "A camera, because the scenery is too beautiful not to capture, a metal water bottle to reduce plastic waste in the area and a map, because if you're anything like me you'll end up going round and round in circles without some sort of guide.
Edale and the Pennine Way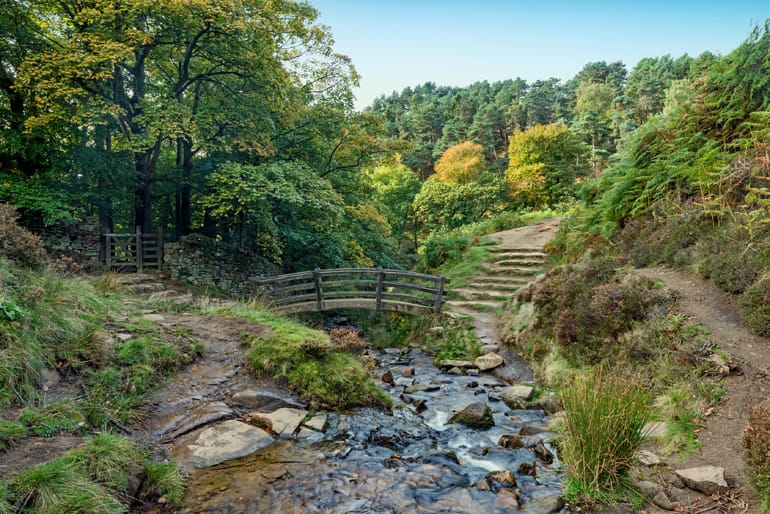 Edale is a village in the Peak District that's best known as the starting point of the Pennine Way, which is a National Trail, as well as being one of the most popular walks up the Kinder Scout summit. The trail spans 267 miles from Edale, through the Yorkshire Dales and the Northumberland National Park, and ends at Kirk Yetholm, just inside the Scottish border.
Clare from Wild Mama Wild Tribe said the Peak District is one of her favourite places to relax and unwind. She said: "The people are friendly; the countryside is wonderfully clean and well-cared for and the eating spots and watering holes are great. What more could anyone possibly need?"
Clare, who used to live in Sheffield, met her husband in the Peak District, so the "Peaks" are the couples' favourite stomping ground. She said: "For breath-taking scenery and a great pub at the end of the walk, try Edale. We also love picking up fish and chips in Sheffield and sitting on a rock at Surprise View. The views are incredible and a great spot to watch the world slowly go by. We also love a bracing walk on Stanage Edge as it is a brilliant spot for photographs.
What to pack on your walk
Clare suggests that you pack a "flask of something hot" because walking the paths and hills is invariably chilly, even on a sunny day as well as plenty of protein-rich snacks.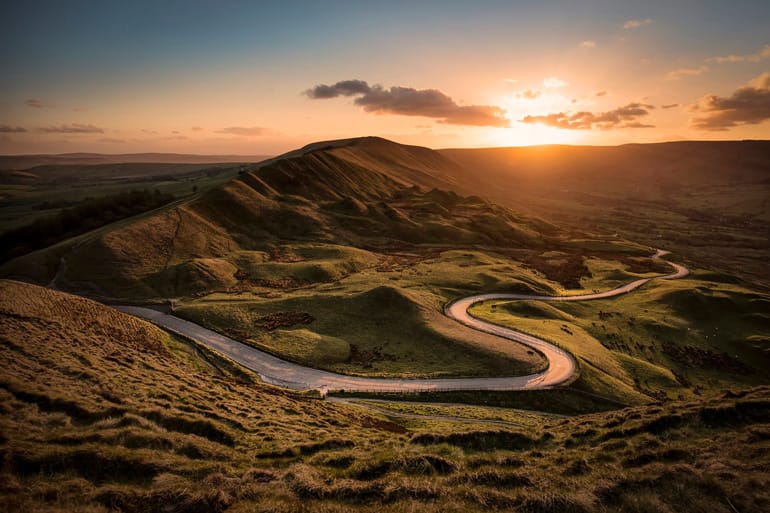 The Peak District offers so much to see and do and is the perfect place if you are looking for some last minute UK breaks to enjoy. Bee from Queen Beady said the Peak Districts' "stunning scenery is something to behold".
She said: "We happened to stumble upon Mam Tor and I couldn't believe my eyes as we drove through the hills. It honestly felt like we were in cinematographic film staging, it really is unreal."
Mam Tor is a 517-metre hill near Castleton with several caves where Blue John, fluorspar and other minerals were once mined.
Bee recommends staying in a "cute, countryside cottage" so you can "enjoy your break at a leisurely pace". There are also spectacular hotels such as Shrigley Hall Hotel which is nestled on the edge of the Peak District. It is the perfect place to discover the beautiful winding valleys of the landscape.
What to pack for your walk
Bee said keeping your fluid levels up is essential while exploring the Peak District. She said: "There's lots of walking on different terrains, so always keep hydrated with an eco-friendly water bottle. I would also take a camera to capture the beauty of the Peak District."
Image credits: Dovestones Reservoir by Heather from Of Beauty and Nothingness , Tittesworth Reservoir by Beki from Miss Wheezy , Peak District general view by Lisa from Travel Loving Family , Howden Reservoir by Simon from Adventure Bagging , general view by Jessica from Jessica Rose Williams , Edale by Clare from Wild Mama Wild Tribe